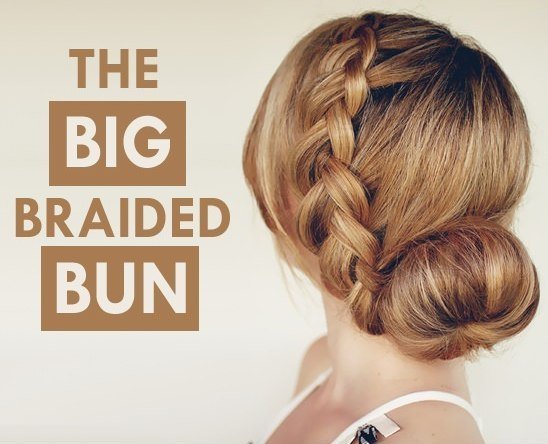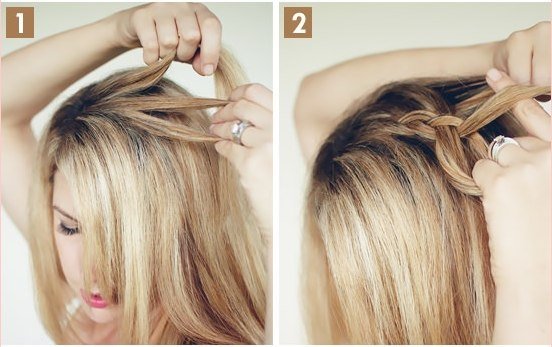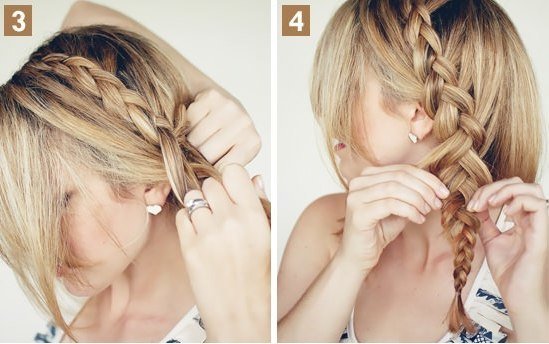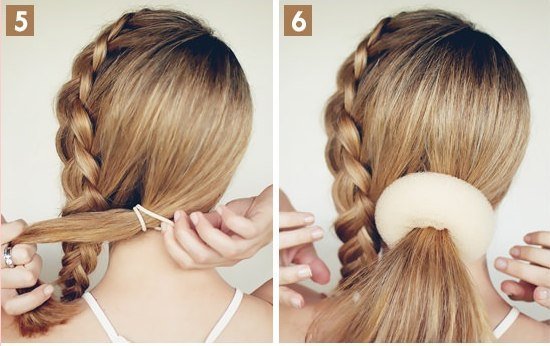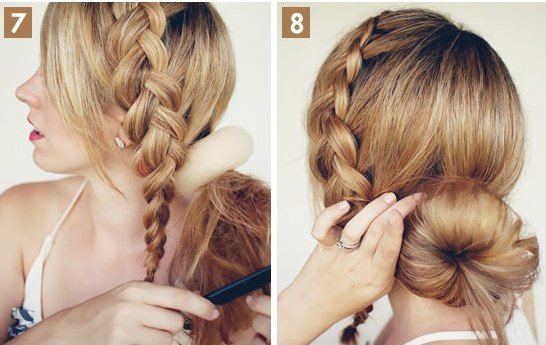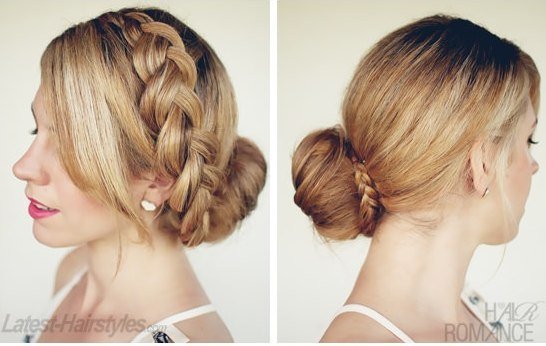 This hairstyle from Christina can be messed up for a relaxed daytime look or dressed up for a formal evening event.
Credit: Latest-Hairstyles.com
Steps:
1. Take a one inch section on top of your part and split into three. This is the start of the Dutch braid (or inside out braid).
2. Cross the right piece under the middle, then the left piece under the right, forming a braid. When you cross the middle section under, add in some hair.
3. Continue braiding and only add in hair on the right side. So when you cross under from the left side you don't add in any hair. Angle your braid along your hairline and over the top of your ear. Stop adding in hair when you pass your ear. Finish the braid and secure with a small clear elastic.
4. Stretch out your braid! To get this big dramatic braid, you need to gently pull at the sides of your braid to widen it.
5. Gather the rest of your hair into a side ponytail, next to your braid.
6. Use a hair donut to create a large side bun.
7. I teased my ponytail to make it bigger before wrapping it around the padding and pinning underneath.
8. Then wrap your braid around the base of your bun and pin in place. Add a spritz of hairspray and you're ready to go!