You may love all fairy DIY ideas as we do, My girls love everything fairy, and so do I, guess you DIYers love them, too. 🙂 We have fairy lantern out of mason jar, pebble rock miniature fairy garden, and wheel barrel fairy garden. Here comes a list of really fun ideas on what you can do to bring new life to those old broken pots. If you have old broken pots in your home, do not throw them now.Turn them into miniature gardens. You can add stairs and a little home. Decorate with moss and even grow some plants just like you normally do. It looks fun and whimsical. You can even make a cute little fairy garden out of it or keep it natural.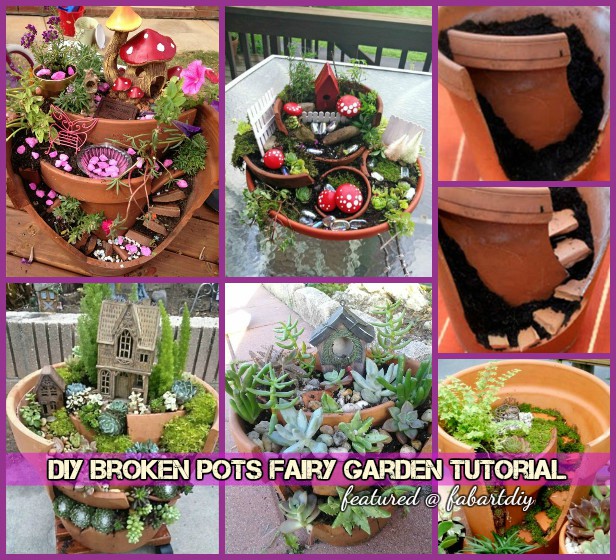 Let's see a fabulous collection of broken pot garden ideas here: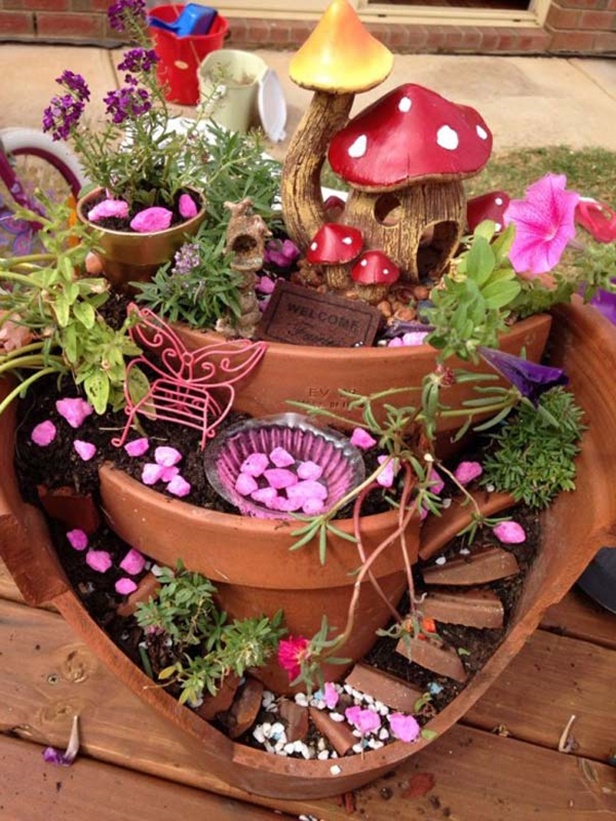 Image: fleamarketgardening.org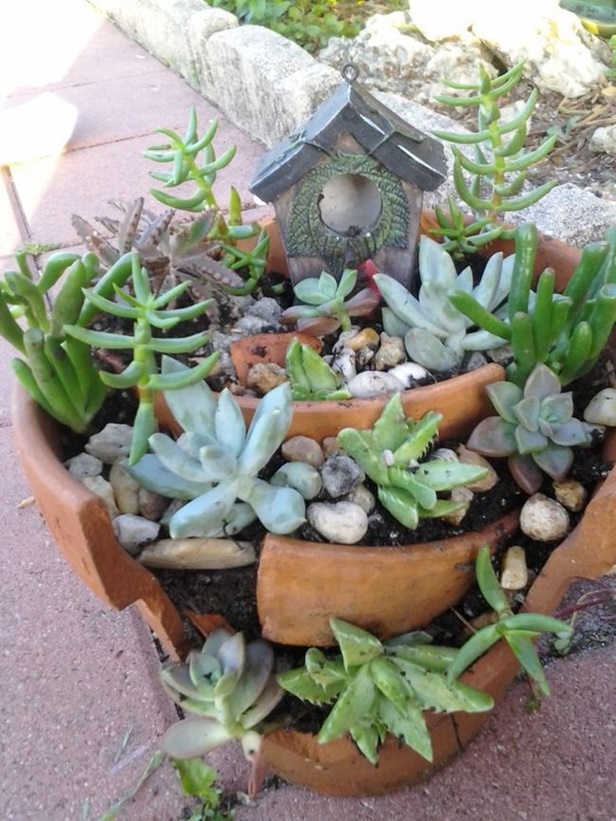 Image:  wohlundtoll.com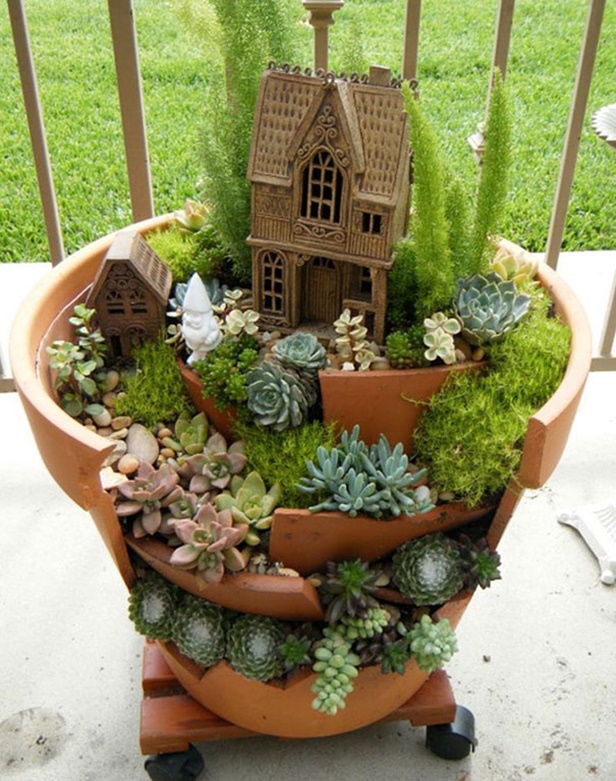 Image: Bored Panda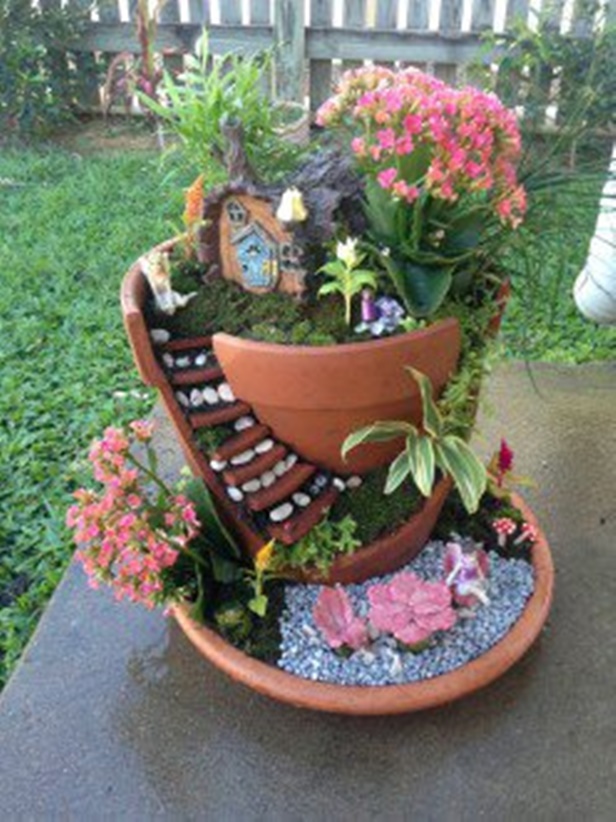 Image: Unknown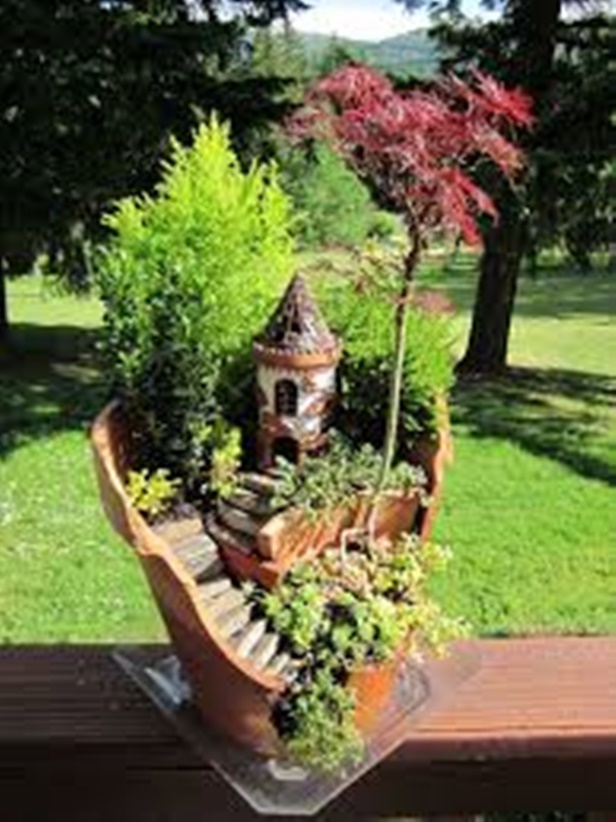 Image : Sue Matyszak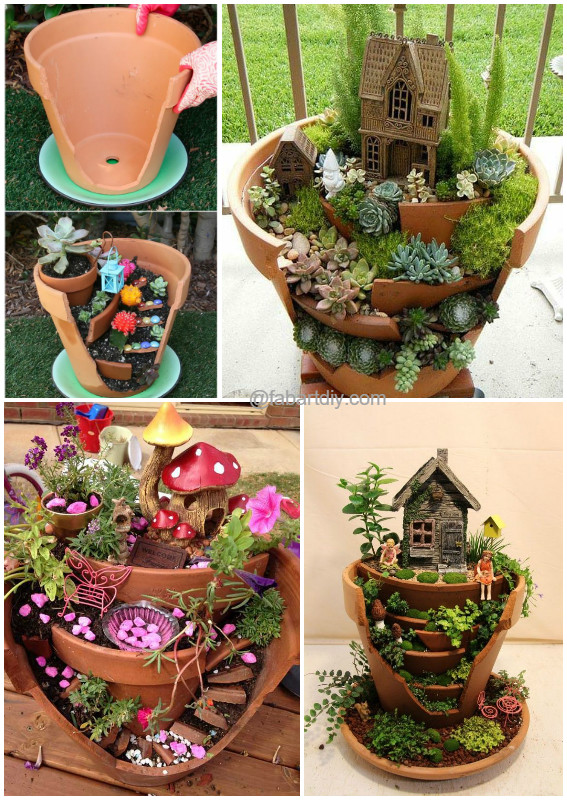 Buzzfeed Channel shares the fairy broken pot garden that is pretty easy and bright to follow.
These  Stone Fairy Gardens can be the same fun to craft for the whole family: