Here is the stem of rose chart.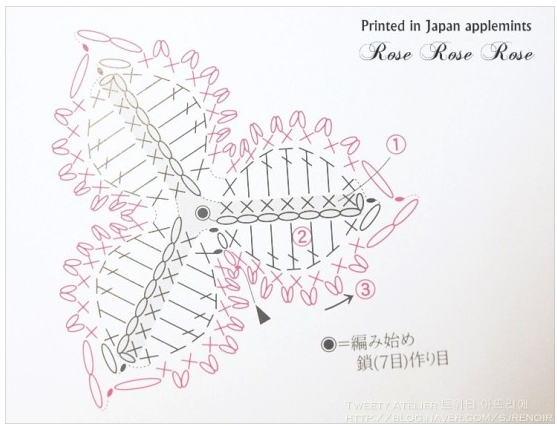 Donna Wolfe from Naztazia http://naztazia.com
 shares the video on how to crochet this fabulous roses with stem that you can definitely crochet a bundle and make the ever-blooming yarn flower bouquet for your home and friends.
Video:  Beginner Easy Flower – Rose
Still need written pattern for the roses?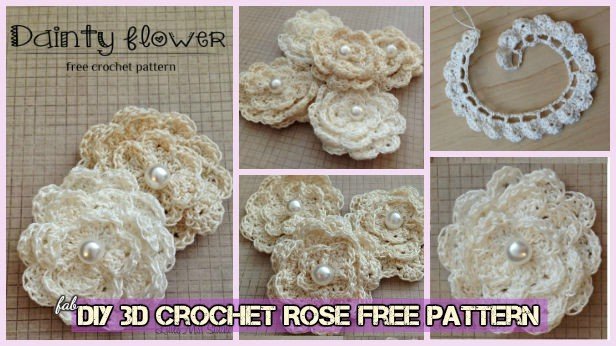 Little miss stitcher shares the Dainty Crochet Flower Free Pattern that you can follow if you prefer the written pattern to start your own projects.
Try to add different edging for your Crochet 3D Rose Flower In Bloom Free Pattern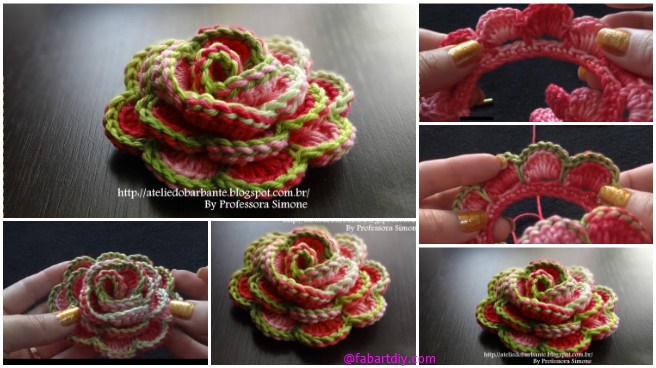 Crochet 3D Rose Flower In Bloom Free Pattern