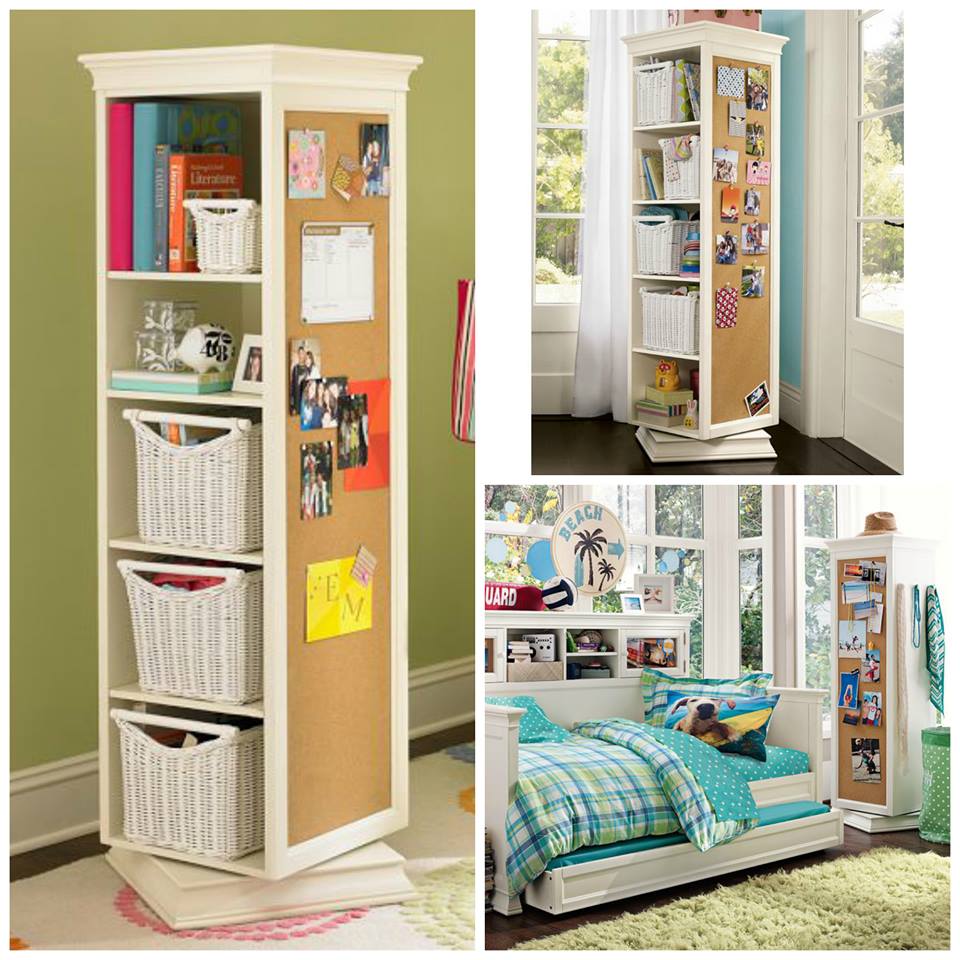 This rotating display and storage mirror is great furniture for those who wanna save room space. However, A Rotating Floor Cabinet
with mirror like this may cost you hundreds of bucks at least. Luckily you are here to see this tutorial that you can easily follow and copy one by yourself.
Supplies you may need:
3 sheets ½ thick 49×79 MDF
Cork board
Floor mirror
Hanging pegs
Screws
Wood filler
Wood glue
120 grit sandpaper
Wood conditioner
Paint
Paint brush
Cut list:
1st sheet:
2 pieces 21"x64"
2 pieces 21"x21"
2nd sheet:
1pc 21"x64"
1 pc 21"x20"
2 pcs 21"x21"
2 pcs 19 ½"x19 ½"
3rd sheet:
2 pcs 21"x20"
2 pcs 19 ½"x19 ½"
Assemble the pieces starting with 1 pc of 21×64 and attaching the shelves to it. There should be about 5 shelves. Attach the other 2 sides of the structure then the top wood. When the pieces are secured, sand the entire surface and apply wood filler when needed. Remove the dirt before adding the wood conditioner. Paint with desired color and let it dry.
You are not half way done the project. You just need to position the cork and the mirror on the outer walls. Lastly, add the hanging pegs.
Read more of the original from pbteen: