These Teepee Playhouses are simple to create at low cost, and can help encourage your little ones to have fun playing in the garden or backyard for fun in coming days. It's made of chicken wire and filled with crawling plants. A garden feature like this would be a wonderful play area for your kids. To make this, you'll need 8 to 10 long bamboo canes, runner bean seed packets, gardening string or cable tie, and roll of chicken wire.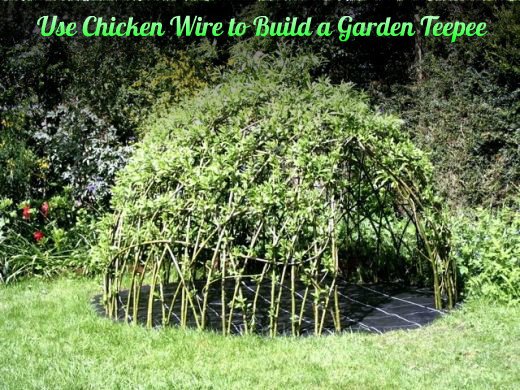 Use Chicken Wireto Build A Garden Teepee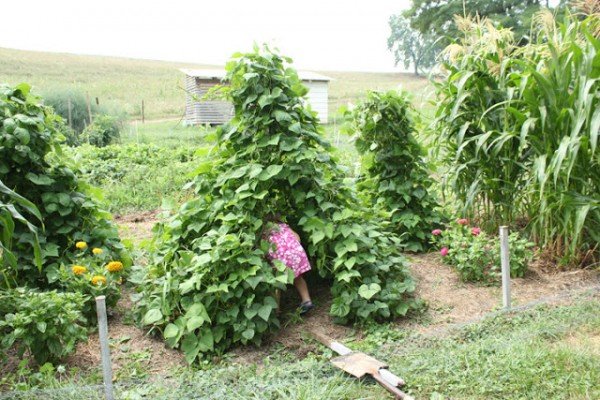 How To Build a Bean Trellis Teepee Via Morrow Farm Fresh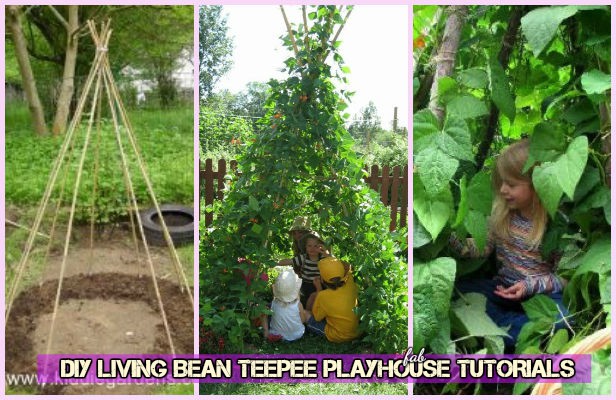 DIY Kids Living Bean Teepee Green Playhouse Tutorial
There is no better place to grow a child's imagination than tucked away inside a secret hideout. Summer is a season for kids to play outdoors, while the sun is sizzling outside,  make a teepee tent for kids to shade and play inside. Pallets have so many uses and they are readily available.  make this pallet playhouse for sun and rain.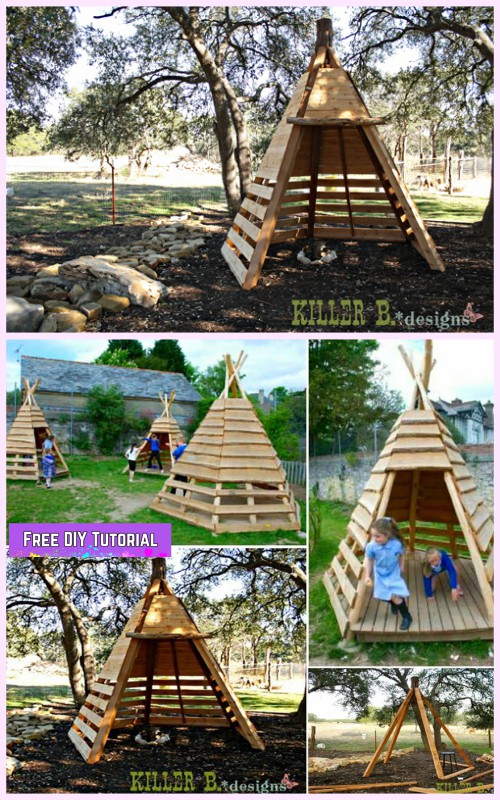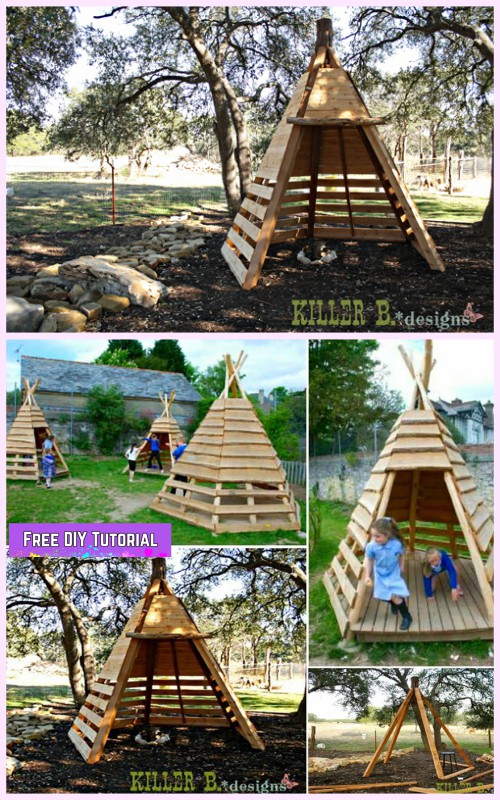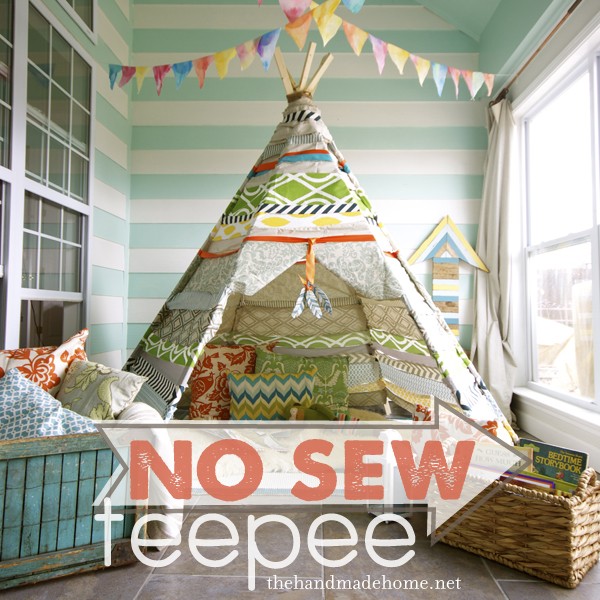 This NO SEW teepee tent is a fabulous way to use those  leftover scraps of fabric. It's perfect for a reading nook!
via The Handmade Home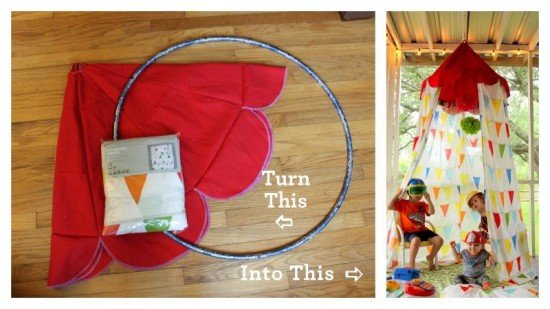 Hula Hoop Tent Tutorial via Blue House of Joys