I love this rocking chair cradle, and wish I would have this when I was having my babies!! We have some projects to make or recycle for babies and kids. The 20 household items that we can repurpose for kids are an excellent collection I love most. The moon cradle from pallet wood or wood spool is another one for baby nursery. This multipurpose furniture combines a rocking chair and cradle in a simple furniture layout. Sporting a chair on one end and a crib on the other, the furniture lets both parent and baby relax while gently swinging in a rocking motion. That way, you can get yourself all comfortable and relaxed while lulling baby to sleep. Cool enough?!!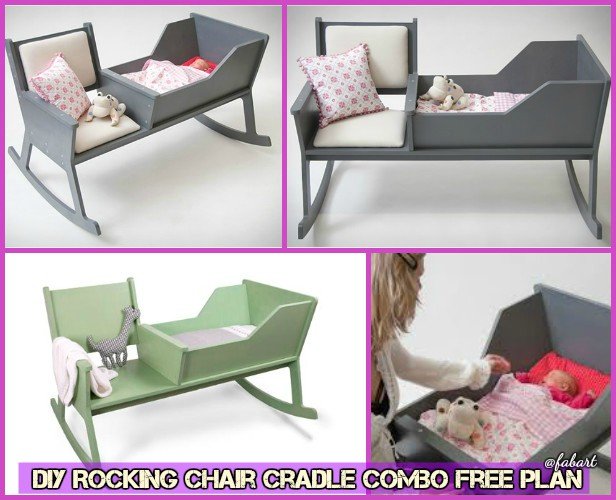 You can buy it directly from Netherlands here. Pricing starts at €550. One good thing is that you can DIY it yourself with lower cost yourself.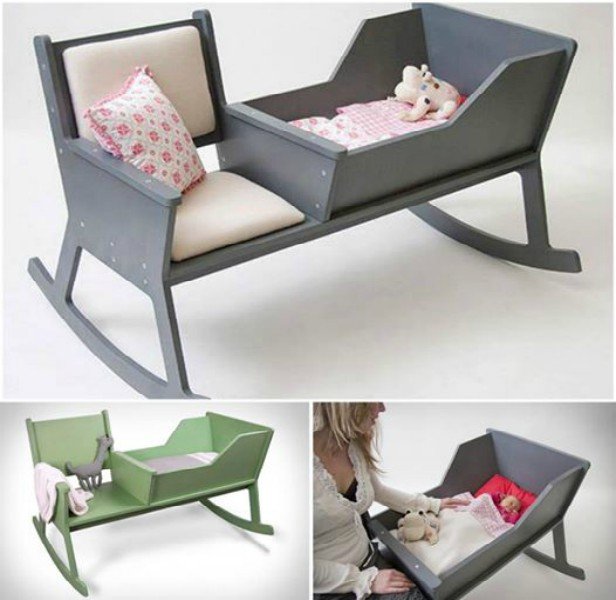 Image: Ontwerpduo.nl
Vatkin Instructables has a great free pan on making the wood rocking chair cradle for new moms and babies, which makes nanny babies easier, and if you want to make one, go follow the measurement and start your own project for your new family members or gifts for friends.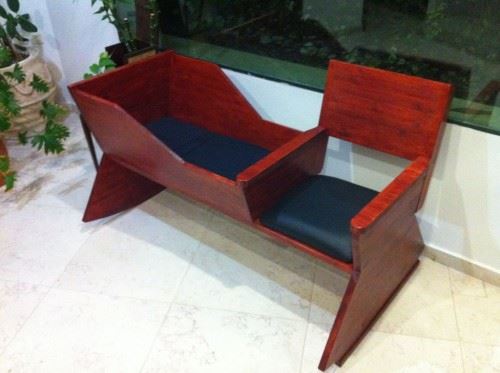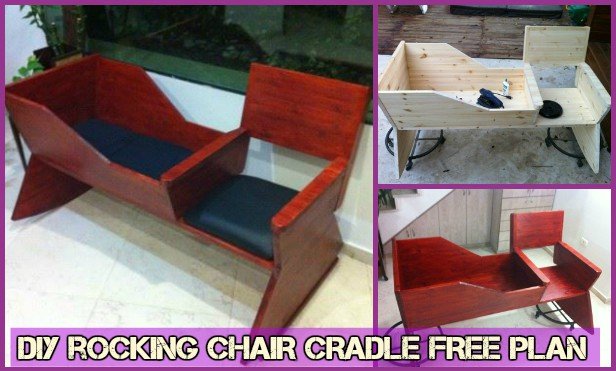 Get full tutorial via instructables for little angles and new moms now: Building a rocking chair with a crib.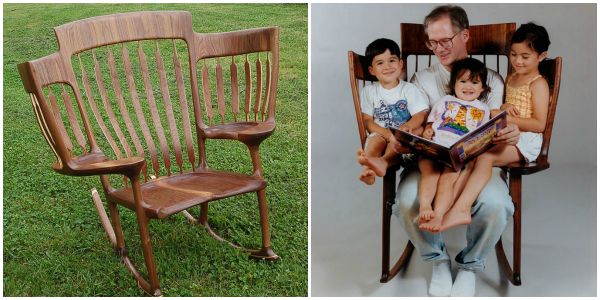 You may love this rocking chair for kids story time. Kids will enjoy the fun time reading together with you with this fun chair. More on next page.