DIY Salt Dough Snowflake Ornament for Christmas decoration. Looking for some easy, fun and inexpensive ways to make your own Christmas ornaments, I have a wide collection of Christmas ornaments on our site that you should go check them out. There are handmade paper snowflake ornaments, Hot Glue Snowflake; Felt Snowflake and even pasta snowflake ornaments! And today we are going to share another kids friendly snowflake crafts to make Christmas ornaments – DIY Salt Dough Snowflake. You can use cookie cutters to make different patterns of snowflakes.
You may love: DIY Kanzashi Star Flower Christmas Ornament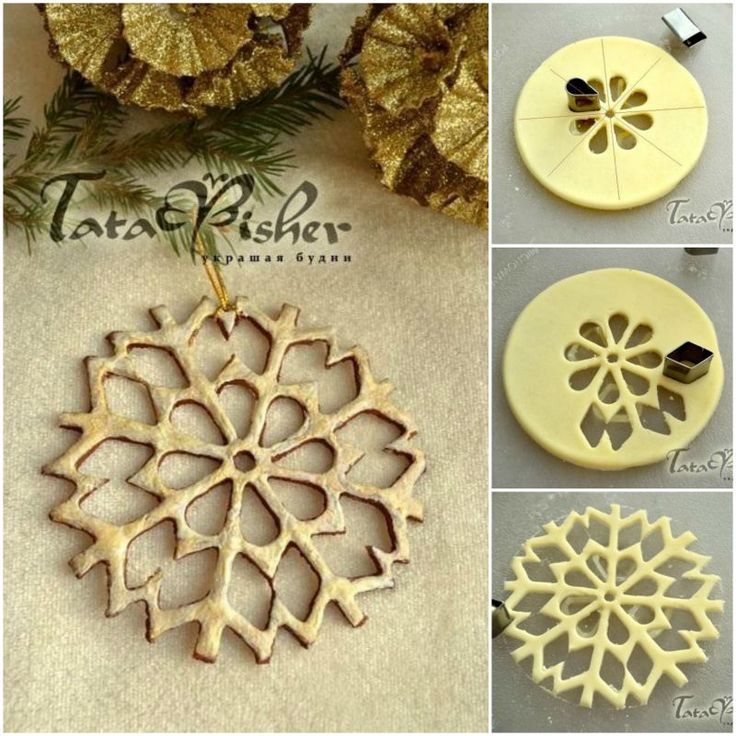 It's not new to make salt dough ornaments, but I love this idea to make the salt dough into beautiful lacey snowflake using small cookie cutters. You'd have to be very careful to pack these away nicely. You could just make new ones each season as a tradition. Head on over to the Katrysya blog for the full step by step instructions and the salt dough recipe.
All ingredients you need:
1 cup flour (self-rising flour should not be used as it will cause the ornaments to bubble up while baking)
1/2 cup salt
1/2 cup water (or more as needed)
non-toxic acrylic varnish
Rolling pin
Cookie sheet
Cookie cutters
Acrylic paints
Paintbrush

Howto:
Shape on a dish from the microwave and, without raising a snowflake, immediately bake on it. The product must be completely dehydrated and become solid, uniform color – this is an indication that it is ready. Removed with a blade or a sharp knife easily.
IMPORTANT! According to the instruction manual of the microwave oven, it is not allowed to heat a small volume, so do not forget to put a glass of water next to your snowflake. Observe the safety precautions, be careful, make sure that the metal objects (cutters, blades) do not get into the stove.
In order to get a smooth beautiful snowflake, you need to correctly find the middle and clearly follow the so-called axes.
Baking power 400, time 5 minutes. The finished snowflake is first tinted with dark paint, then white and some gold. Vintage wanted!
Here's the link…
You May also love the fun pasta snowflake ornament, too.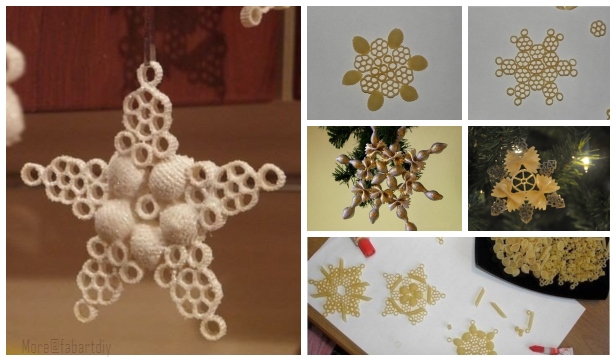 More cookie cutter crafts for your Christmas season decorations below: