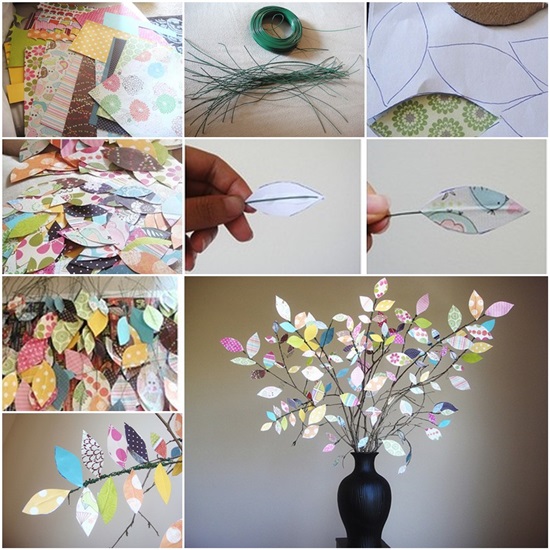 It's a fun and easy DIY scrapbook paper tree. You can make a huge tree or just make a small, simple one. Either way, take this idea and run with it. You can create a bright and cheery  ambiance for your home using only a few supplies!

What you need:
Scrapbook paper or wrapper
Tree branches
Floral Wire
Glue
Scissors
Cardboard/ cardstock /chipboard
Vase or Pot
Newspaper
How to do:
Drawing different size leaves on cardboard.
Cut cardboard to use as a template.
Trace leaves on colored paper and cut them out.
Cut the floral wire.
Glue leaves and paste the wire.
Place the leaves on the branch and wrap the branch with wire.
More detail here