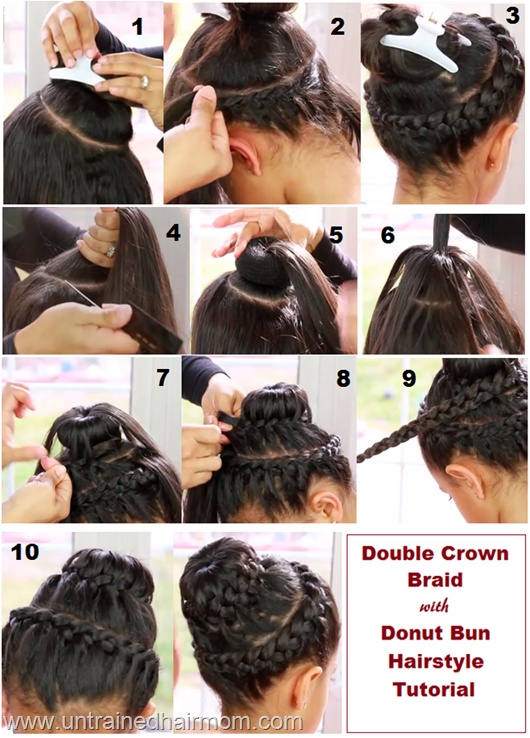 Many of us like braiding, and now we are going to make braiding hairstyle more fancier with this double crown hairstyle. It is a pretty hairstyle for party as well as wedding. Thanks for the author to make the tutorial clear step by step that we can follow for her website untrained mom.
Materials needed for this hairstyle:
Hairbrush
Rat tail comb
Rubber bands
Bobbie pins
Hair Clip
Hair Tie
Styling / Holding Product of choice
Sock bun / donut bun styler
If you are interested in this hairstyle, you can follow the youtube for a clear video tutorial in both English and Spainish.
English version: