There are so many ways to turn those worn or old pair of jeans into stylish new summer wear. Worn Jeans are common among kids, we don't have to throw away them after wearing several months, remaining new except the big hole there, and we can repair the holes with cute ideas as we collected before. I love shopping, and jeans is a must see each time in the mall, but I seldom get jeans that perfectly fit me. The biggest problem is that they are usually too long, even some brand does carry Regular size. I thought I was tall enough among girls, but seems the jeans are for Models . There was a famous taylor near my university who did the same hem using the skills as the tutorial at do it yourself divas. But after moving to CA, I have to live with it. Finally I found it and tried doing the hem myself, it was simple and fast, though it's not perfect enough as the taylor did, but I believe if I do it again, I can do it sooner and better.
You may love: Sewing Trick to Take In Jean Waist Gap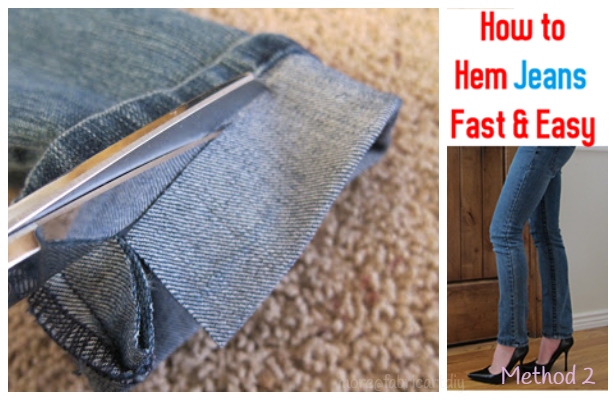 Sewing tools required:
Scissors (good sewing scissors that can cut denim)
a straight edge ruler
marking tool (tailors chalk, or sewing marker – a regular pencil/pen can work too)
sewing machine with heavy duty needle
PS: In cutting your jeans into a pair of shorts, make sure don't get them too long or too short.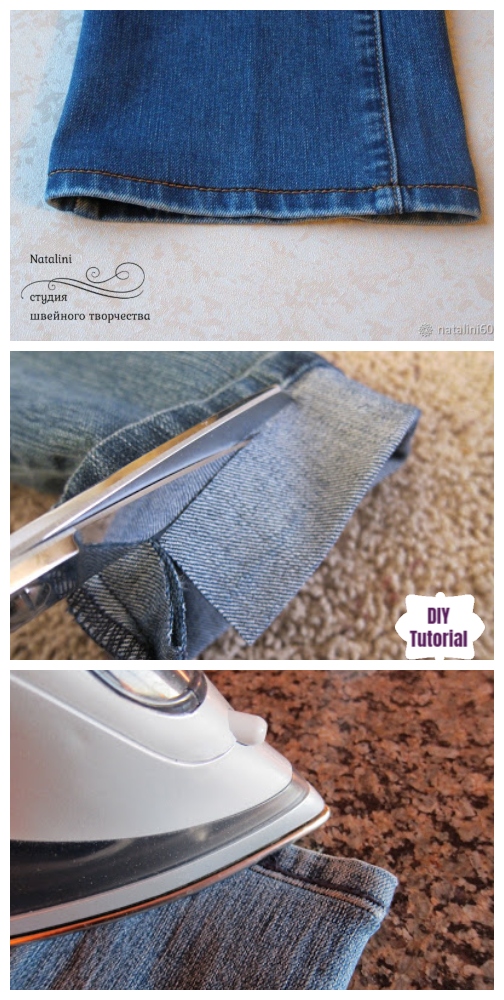 If you want to check out hem redo tutorials, here goes the link:
This method is good for straight and flared jeans, and if you want to keep the seam, here is the way I personally prefer. The tutorial below show you how to hem jeans perfectly with and without cutting, with adjustment, too. Highly recommend:
How to hem jeans, leaving production scuffs by Markco decorations
Here is the video via Youtube – How To Hem Jeans Keeping The Orignal Hem: