French Braid Ponytail: This pretty braided pony is great for a day at the office or a night out, especially when you're rocking day-two hair. Start the braid at the crown of your head, and braid until you reach your preferred ponytail height. Secure it with an elastic, and tease your pony.  Visit Missy Sue for the full instructions.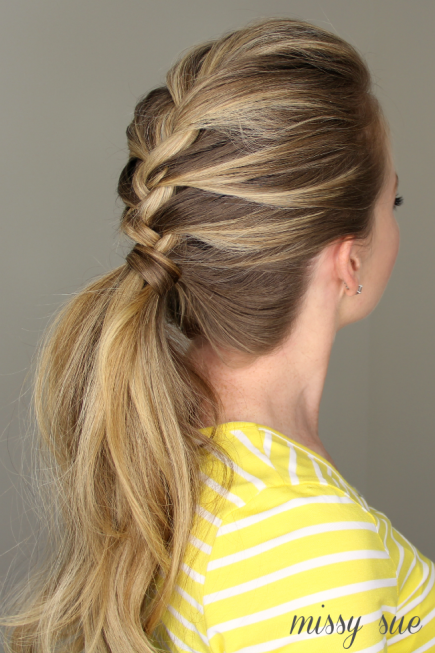 half-up Side French Braid: This braid is a little tougher; it combines a French braid, a lace braid, and a classic three-strand braid. However, Missy Sue's tutorial video makes this gorgeous braid completely doable.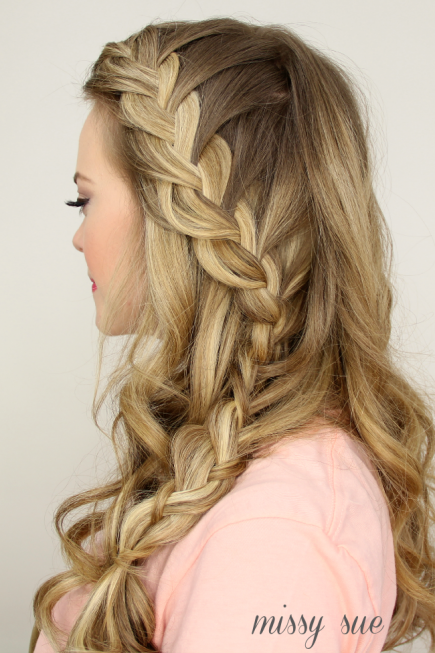 Mini French Braid: This teeny-tiny braid is not nearly as tricky as it looks. If you can French-braid, you can do it. The Beauty Department explains this look step-by-step.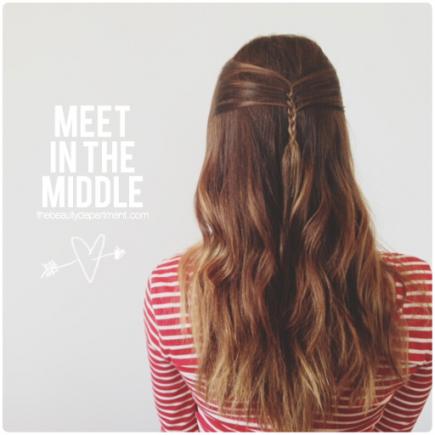 Upside down French Braid with Knots: Embellish your topknots with a little French braid up the back. Tip: Braid while hanging off the side of your bed so the rest of your hair stays out of the way. Watch this video for more helpful hints.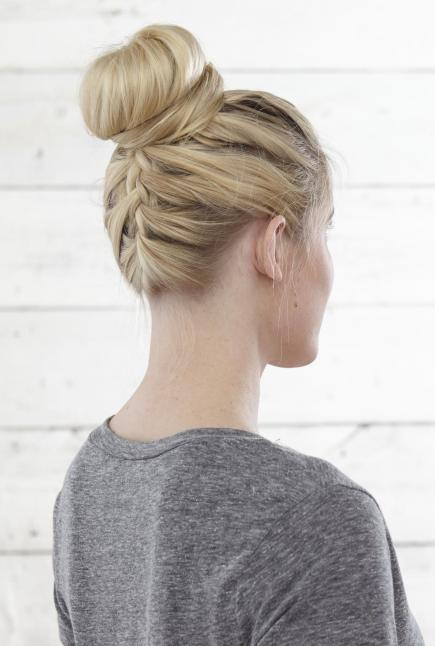 French Braid Chignon:  Start with a side part, French-braid both sides, and finish with a big messy bun. It's that simple. For step-by-step images, visit The Every Girl.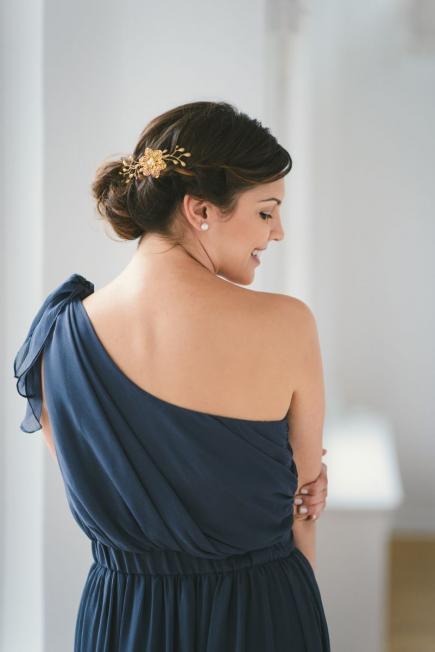 Frozen's Elsa French Braid: Sill there are many gals want to duplicate princess Elsa's long soft braid. We thought this tutorial was unique, simple, and accurate, although this model's long and thick blonde hair does help a bit.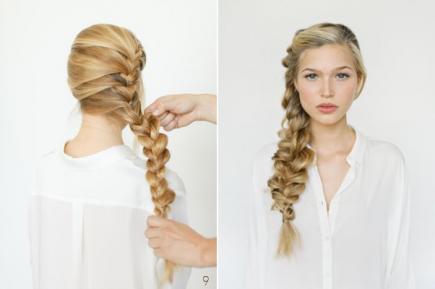 French Braid Half Up: The French braid half-up hairstyle is perfect for growing out regrettable bangs or just getting some hair out of your face. Check out The Shine Project for DIY instructions.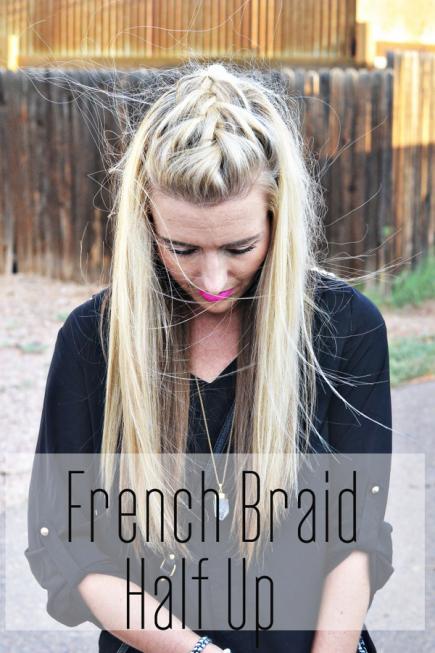 French Braid Faux Hawk: French braids have never looked more rock and roll! To achieve this look, you'll need a lot of teasing, hairspray, and a tight French braid behind each ear. Visit Glam Latte for a video tutorial.