How to Make Your Own Fluffy Homemade Marshmallows. Everyone loves s'mores, but these tasty marshmallow recipes offer inventive, gooey alternatives to the traditional fireside treat. Marshmallows are an ooey gooey delicious candy that you can pick up from the store, but homemade marshmallows are much easier than you think, and once you try these you'll never go back to the store brand. And if you learn how to make your own marshmallow, you can go try our Homemade Marshmallow Fondant Recipe collections to make colorful fondant for cake decoration, and another beautiful collection of Marshmallow Sheep Cupcakes decoration for kids party. Learn with this video a simple way to make yummy and healthy marshmallows with a flavor of your choice! They are perfect to take to a campfire, a winter party or even to give as an impressive gift favor!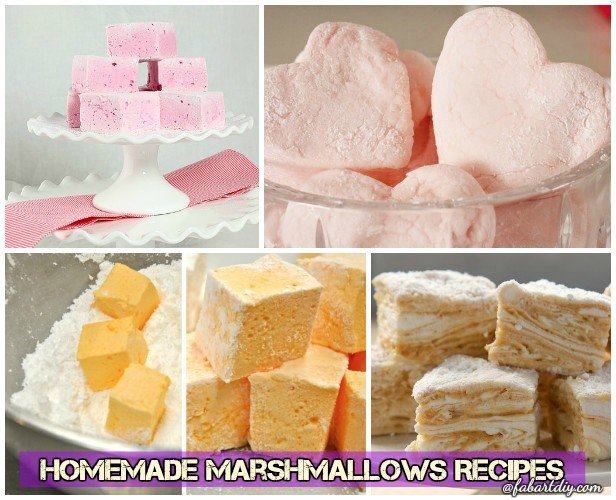 America's Test Kitchen shows us how it's done:
Want to add flavors, try the following recipes: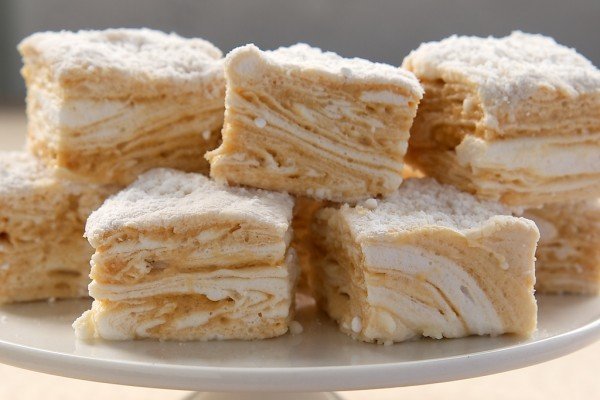 Turn your marshmallow into practical and bright handmade cake decorating fondant with the tutorials Here.