This Plastic Cup Sparkle Ball Or Globe is easy, fun and cool looking. They are made from Plastic Cups that is all lit up from within by twinkle lights. Making this decoration is really simple! All you'll need some clear plastic cups, staples, lights, and something to drill a hole in the bottom of the cups with. Easy peasy, lemon squeezy. This will be perfect for your next party! Try to add lights that flash which will give it a more fun looking for outdoor or room decoration. Since the lights are stapled inside the globe, you'd better test them first. Sparkleball lady makes the plastic ball lighting ornament with mini lights and Plastic Cups which is so fabulous for holiday decoration!
You may love: 20+ Brilliant DIY Lighting Ideas To Light Up Your Home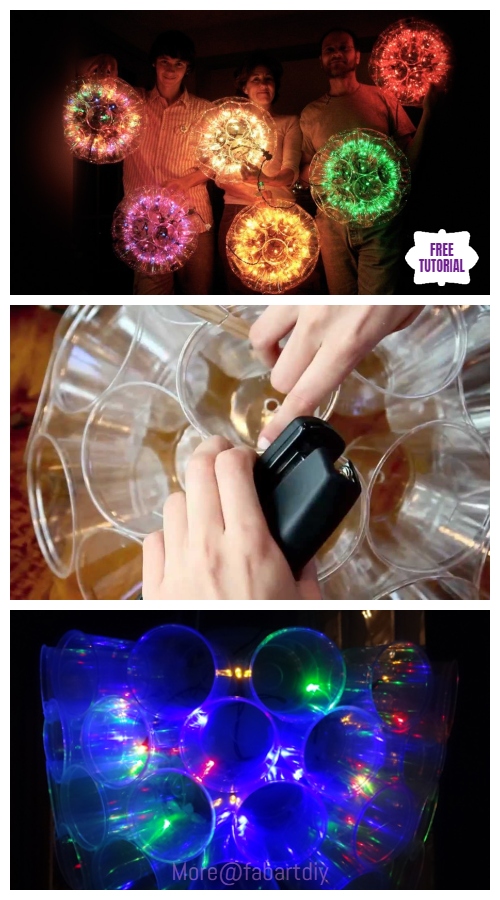 Supplies You Need:
How to:
Drill the Bottom of Plastic Cups, better in the middle of the bottom. Try to stack them together to save time and prevent distortion.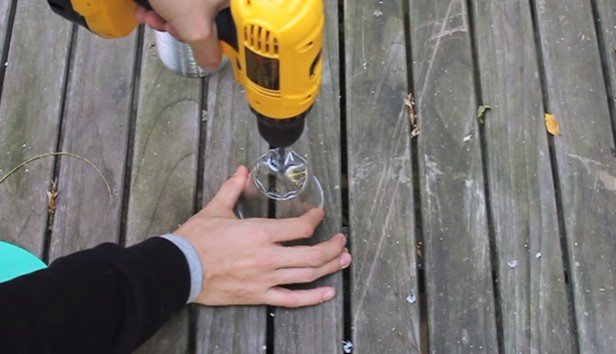 Clip Plastic Cups,next to each other with clothespin to make it well lined in globe position.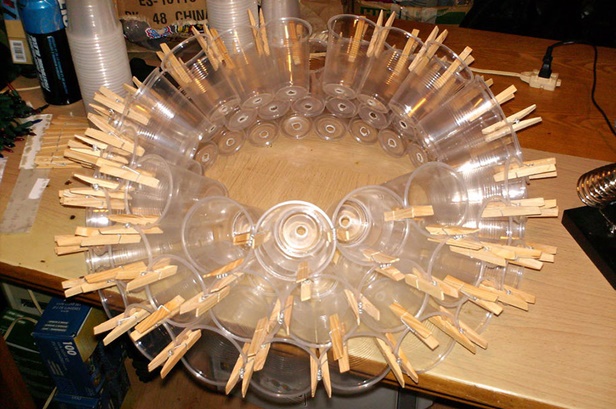 Image:  adamvan2000
Staple the Plastic Cups next to each other.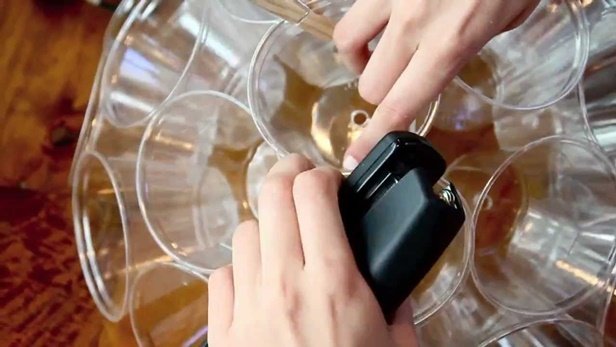 Try different colors and place them on floor or hang them in room and outdoor, enjoy the lighting fun.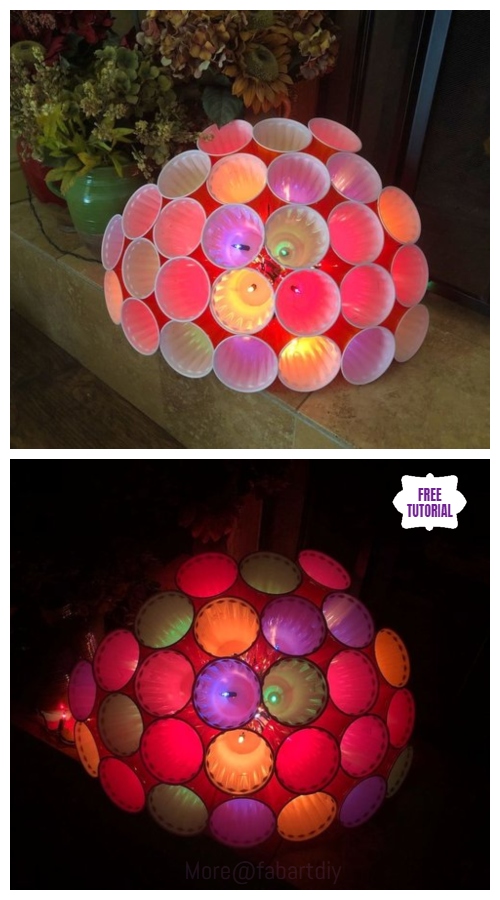 Learn how to make this Plastic Cup Sphere Light By attosa with the detailed step by step tutorial via this link, and Gaspar Muniz shares the step by step tutorial video using drinking plastic cups for your guide.
You can try to make sparkle giant ball with chicken wire, too. Here is how: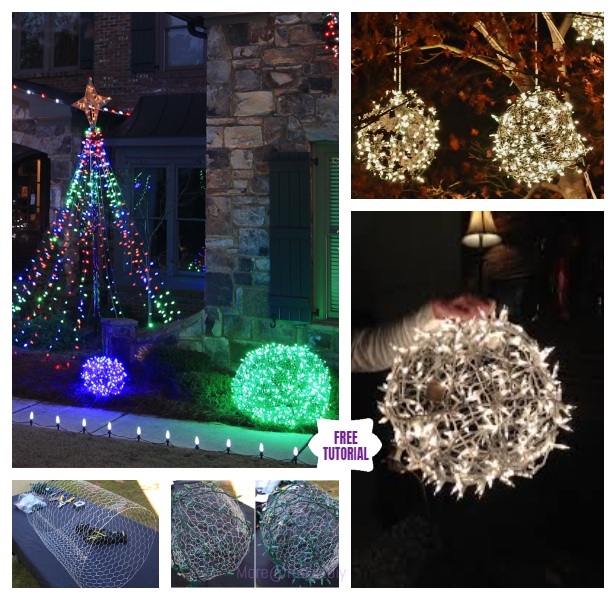 DIY Giant Outdoor Christmas Ball Tutorials
How about a snowman out of plastic cups, get the DIY tutorial here.