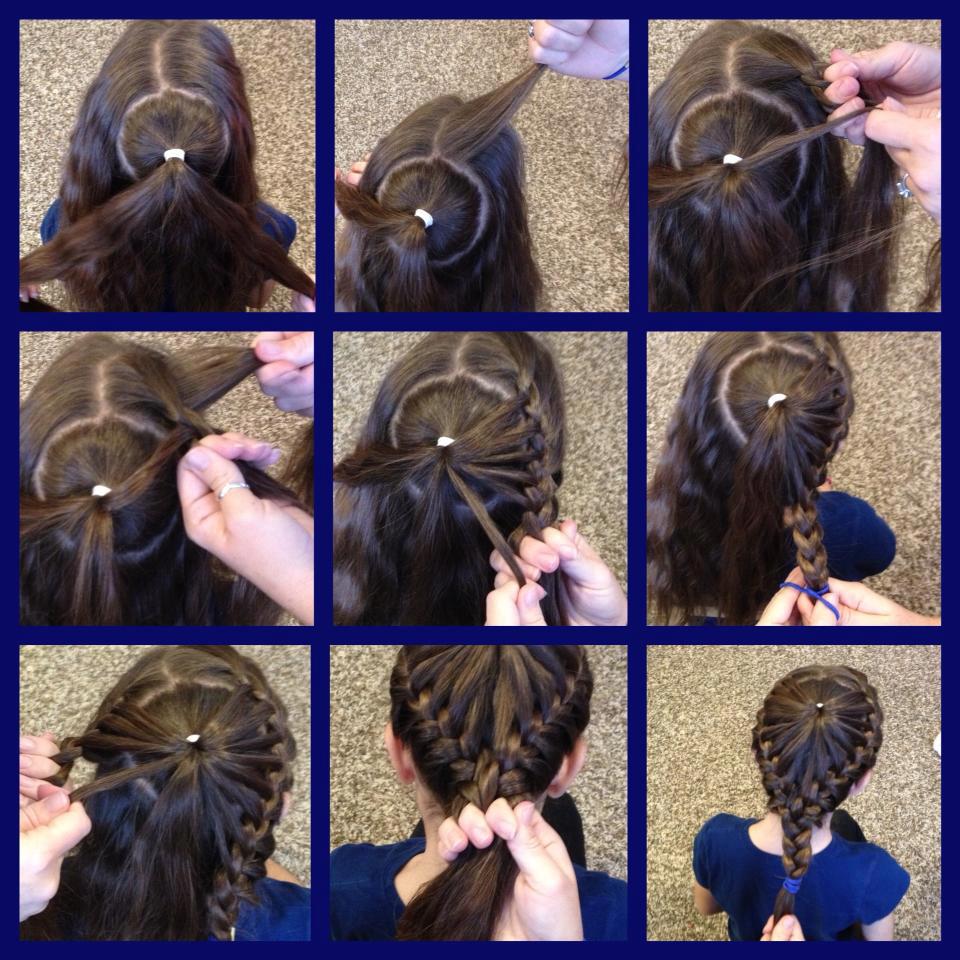 This is a changed version of crown braids with ponytail. Remember that nothing good comes easy, try to make it several times and you'll have same beautiful hairstyle as above.
Steps:
Gather a circular section of hair on top into a ponytail leaving the surrounding hair (front, back and sides) loose. The latter would be section 2.
Tip: use thin elastic. Thick elastic will elongate your crown in a very unusual way.
Do a deep side part at the front then arrange the ponytailed crown in a half- circular pattern neatly.
Get hair from section 2 and do same as section 1.
Start to braid the ponytail to finish.