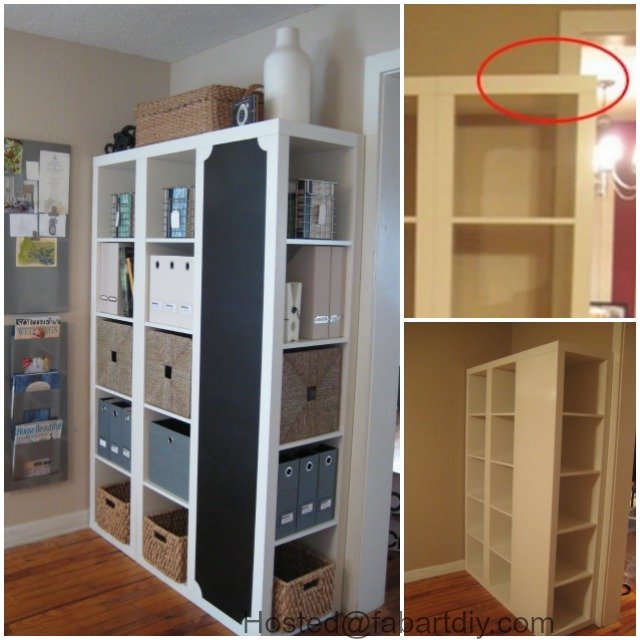 IKEA Expedit Shelf Redesign Hack you won't miss out if you happen to have such fitting problem when you buy the expedit that cannot fit exactly the space. Measuring your space properly and buying appropriately-sized furniture is crucial, but even if you mess up the measurements, or your cannot find the right sized one, you still can keep this oversized furture for your home.
The family of Iron+Twine bought three IKEA Expedit shelves to fill up the corner space in their front room, they measured wrong and ended up with a shelf stuck out passing over the door frame. Instead of returning them, they redesigned and create something new.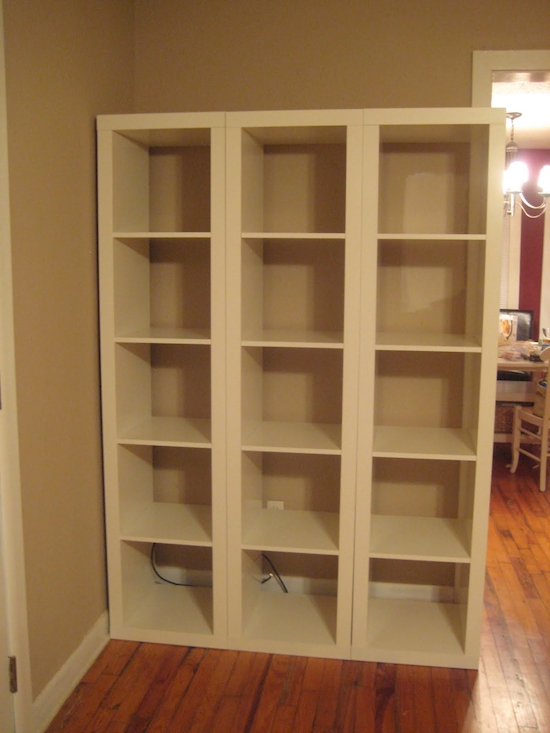 By turning the third shelving unit 90 degree sideways, they could fit all three shelves within their designated space.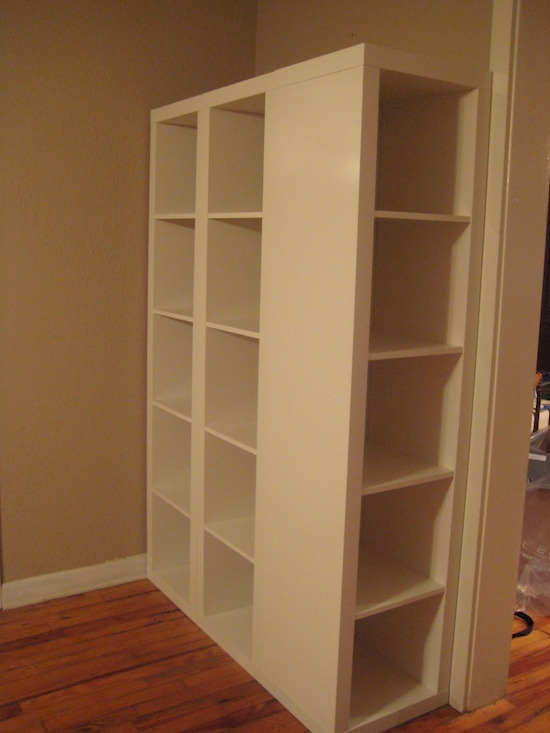 Add chalkboard to conceal the blank side of the shelf, or a mirror? or any photo wall and artwork display? Create your own free.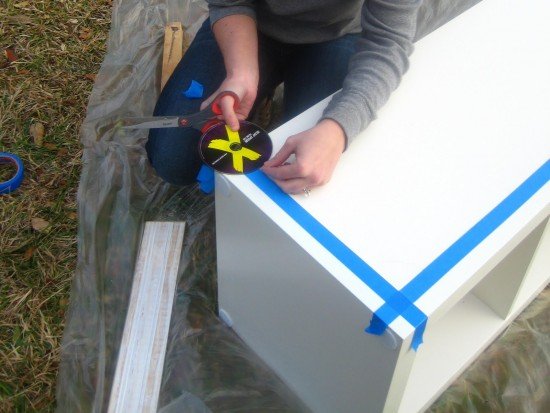 The final product looks amazing! The shelves were filled with storage bins and file holders, creating an aesthetically easy and organized space.