Kids loves kitchen, playing in the kitchen with the dough, cookie cutters and playing around watching me bake and toast. My girl told me that she wants to learn baking and making cakes at her preschool age, and keep playing play doh, serving me her masterpieces! Oh, my! They are having fun, but whenever I am cooking on the stove, they came by and the fried oil and fire make me scared. I need to find ways to get them out of this dangerous place. There are all knives, in-plugs and hot surfaces , and mess to keep you busy. BHG Youtube Channel shares with us a fabulous solution to make our own "play kitchen" for them from recycled cabinet which is safe, fun for them to play for hours.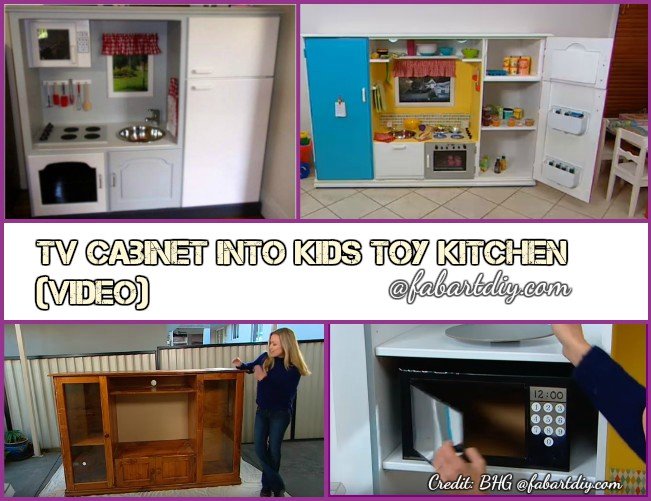 Supplies you need:
An old TV Cabinet
Spray paint
Kitchen stuff (CD/DVD disks, Metal bow, vinyl tiling, cutains, shoe box etc)
Get out your old or broken TV cabinet, or if you don't have one, try your flea market or thrift store near your home. Craigslist is a great source to get the old junk at lowest cost.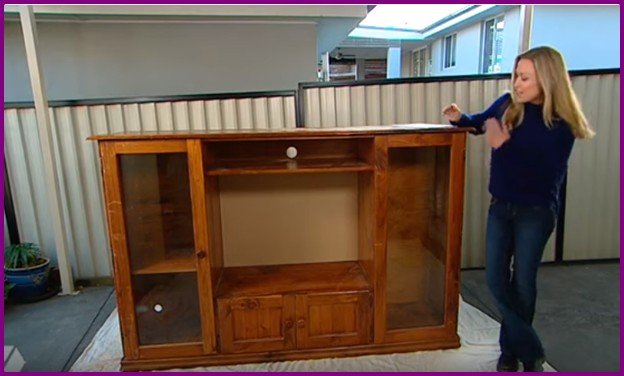 Image: BHG Screen Shot
2. Cut the hold for metal bowl, and a rectangle hole in front for oven, clean and paint the surface of the whole cabinet to any color kids love, wait till dry.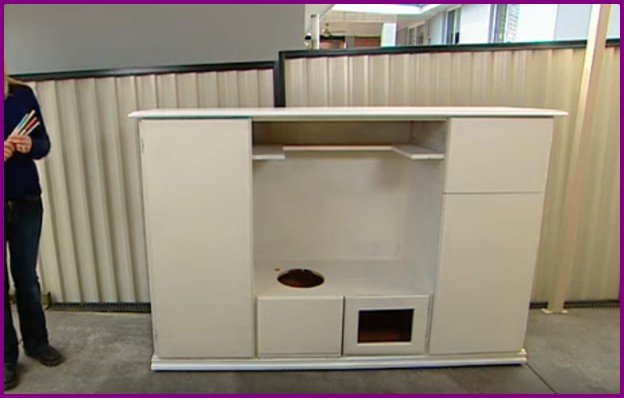 Image: BHG Screen Shot
3. Add the metal bowl as sink, and 4 CD disks over vinyl tiling to make the stove.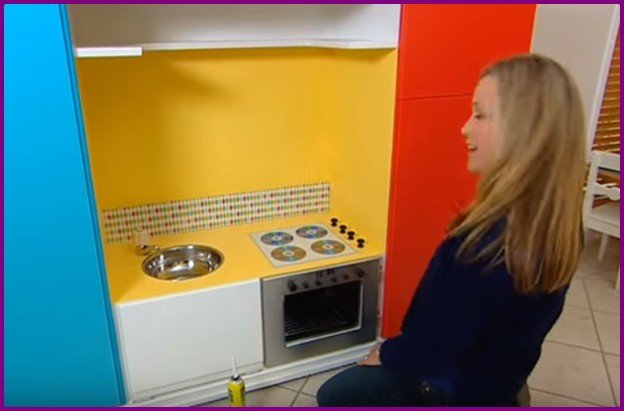 Image: BHG Screen Shot
4. A Shoe Box can be cut and painted into the microwave, so cute.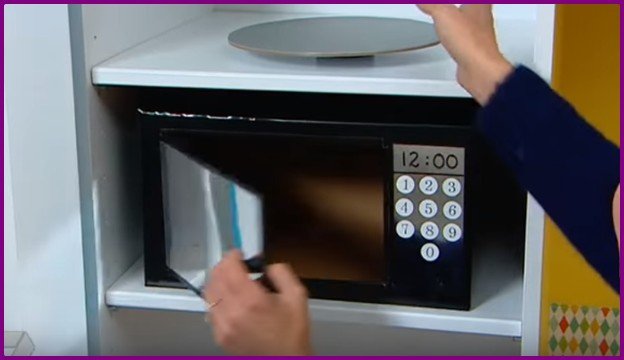 Image: BHG Screen Shot
5. Let's see the final details, a frame with curtains as window, shelf with spice rack over the side door.  You can keep all their favorite food toys around, and don't forget their snacks. 😀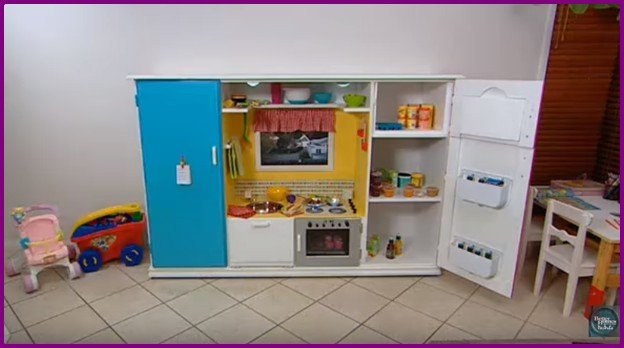 Image: BHG Screen Shot
Here is another version from the web: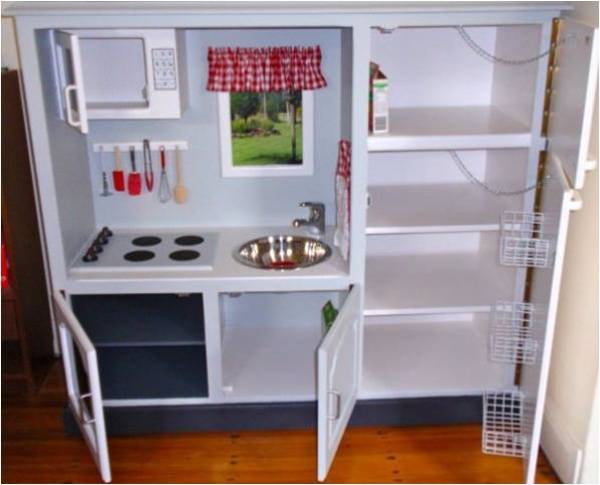 Image: Unknown Source
You can check BHG Channel to show how this handy mom turn the old TV Cabinet into her Angel's wonders. Having fun with your kids~
Want to Upcycle more stuff for your kids?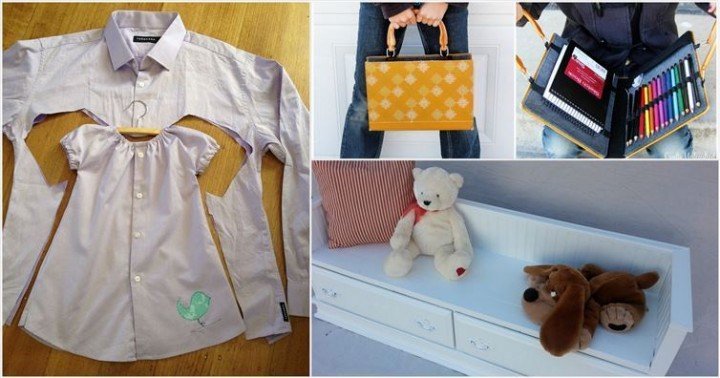 More Ideas on Upcycle more stuff for your kids Here