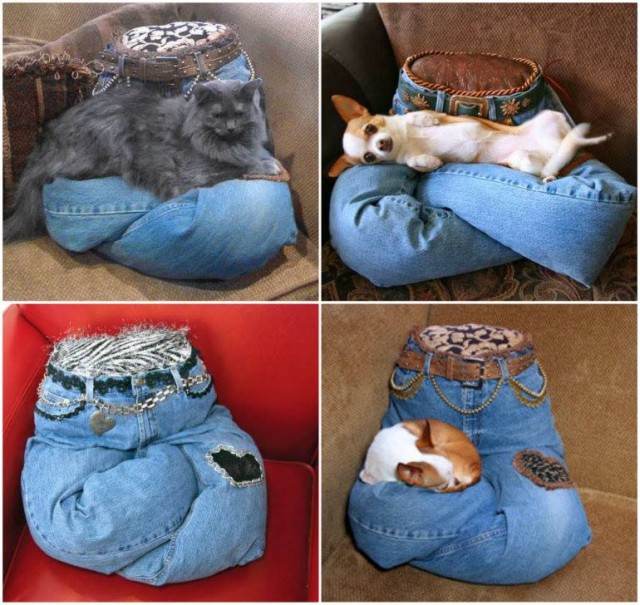 This is such a cool recycle idea to reuse old jeans into these unique and comfy homemade Pet Beds for your fur friends. It's easy and artsy-craftsy to make and very durable.  There is no DIY tutorial available, but the photo says everything. Your fur baby will love this jean beds with your smells around.
Get the full photo gallery from lol pet beds :
How about making a jean planter for your garden, too?