Ladies have encountered many bra problems after the bra come out for the world, there is even debate of wearing bra or not. Most of us are opt to wearing bra to best show the figures and protect the privacy. But we still need a little guidance towards mastering the perfect art of wearing a bra. We have a collection of 20+ Bra Hacks that helps a lot on wearing and maintaining the bra. The trick to turning regular bra into backless bra is also so brilliant if we want to wear backless dresses.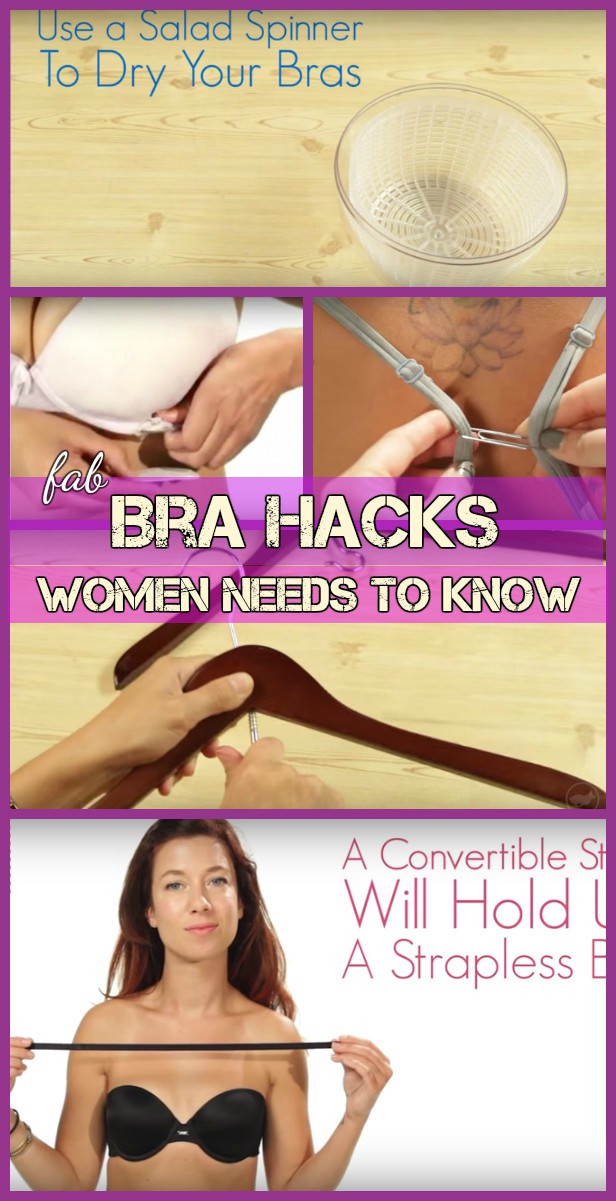 The quick 2-minute video we gonna share today is presented by Youtube channel BuzzFeed Yellow , which takes you through some of the most common bra probleoms and their bra hacks, from making a regular bra a racer back, fixing t underwire that keeps poking out, straps digging into our shoulders, drying bras in salad spinner, and learn how you can use some household items around the home to simplify all your annoying bra problems.
In addition to some practical solutions of wearing the bra for a better wearing experience, the video also shares the tricks to check out your bra size that fits with one hand, and the trick to simplify the storage and display the bra in closets for better closet organization . Let's get learned on how you can figure out the size just with your hands, or hand wash it in the shower, or find how to save some space in your closet, while keeping the shape of your bra intact.
If you've ever been annoyed by a bra that shows when you don't want it to or an underwire that's poking out, then check out this video below:
Image and Video via BuzzFeed Yellow Youtube
More Bra hacks you'll love: