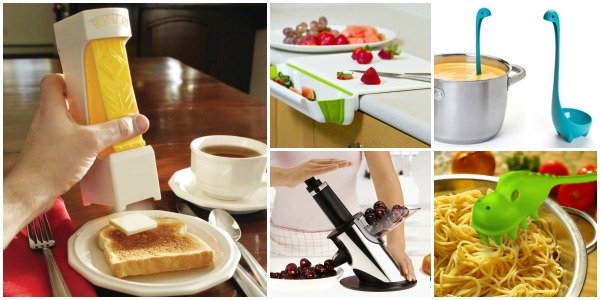 Every modern housewife needs modern kitchen and every modern kitchen need outstanding cooking tools which allow us to make meals like master chefs . Simply You must have this amazing gadgets in your kitchen ! They have each been designed for a specific purpose: to make our lives easier, and make the cooking more fun.
[nextpage title="Page 1″ ]
1. Nessie Soup Ladle
This ladle has feet to keep it upright in pot and on table, is a great gift for men and women.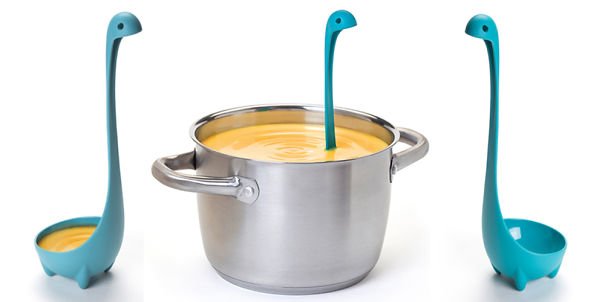 2. Fiesta Series Taco Toaster
This quick and easy to use taco toaster creates crispy hard taco shells out of standard tortillas  making your meal serve in minutes.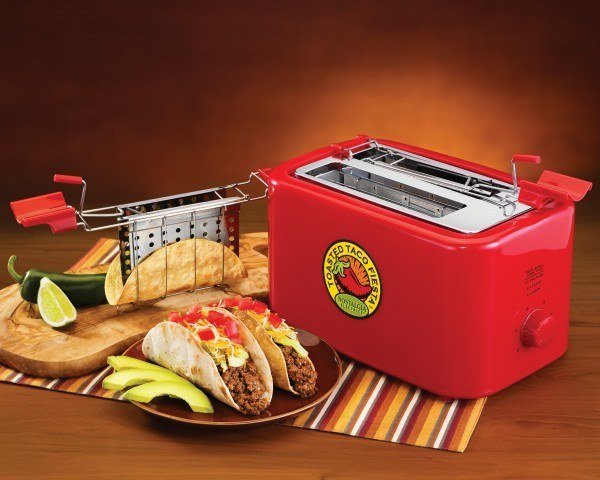 3. Kitchen Active Spiralizer Spiral Slicer –  No.1 Best Seller
in Pasta Makers & Accessories

Recommended by Dr Oz and named the BEST new product by the Gourmet Retailer Magazine crafted with an award-winning design.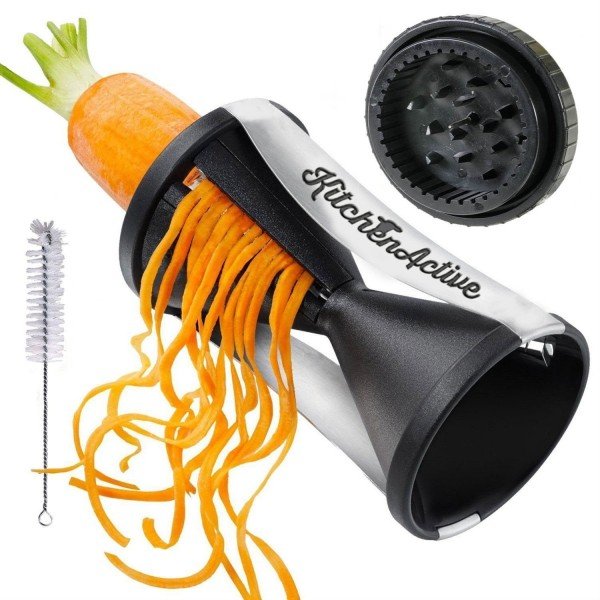 4. Instant French Fry Slicer
No worry about the oil any more, this french fry slicer is a big helper to make potato slices any time your kids (or family) want to have fries for snack or meal. And it is great for other produce: cucumbers, zucchinis, radishes, yams, apples and mores for snack or dinner.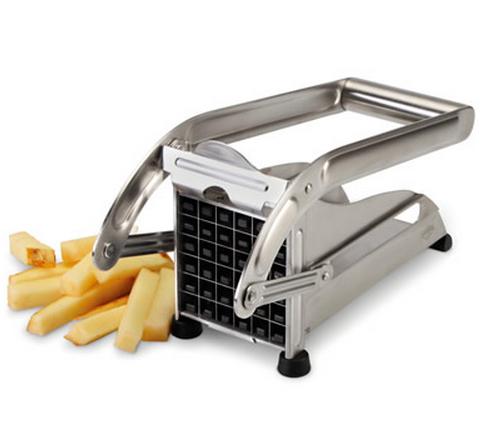 5. 3-in-1 Avocado Slicer
– No .1 Best Sellerin Fruit & Vegetable Pitters
This All-in-one tool splits, pits, and slices avocados safely and effectively with Pitter removes pit with a safe and easy twisting motion, and Slicer removes fruit from skin in perfectly even slices.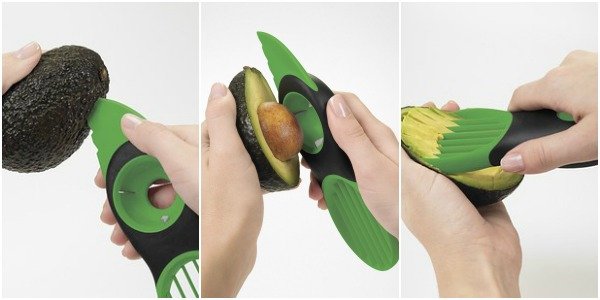 6. Mr. Tea Infuser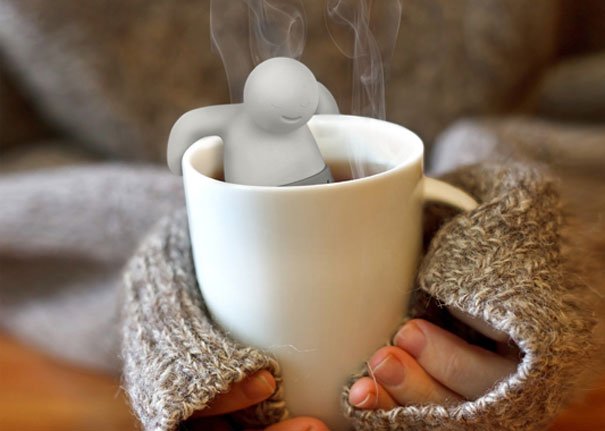 7. Cool Jewels Diamond Ice Tray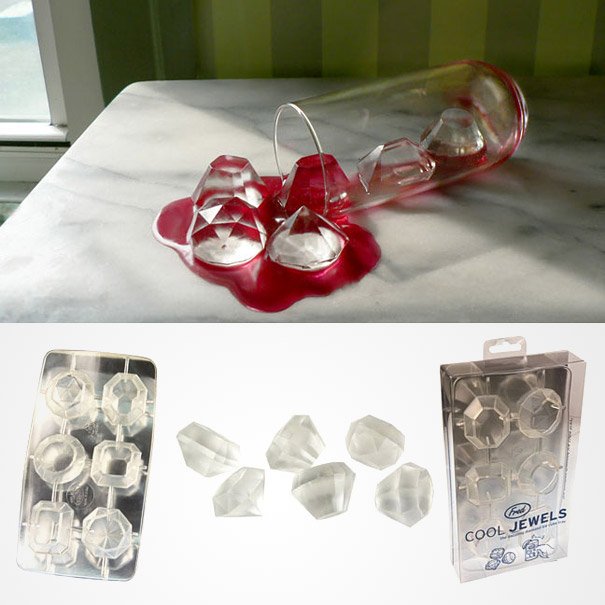 [/nextpage][nextpage title="Page 2″ ]
8. Magic Wand Salt and Pepper Shakers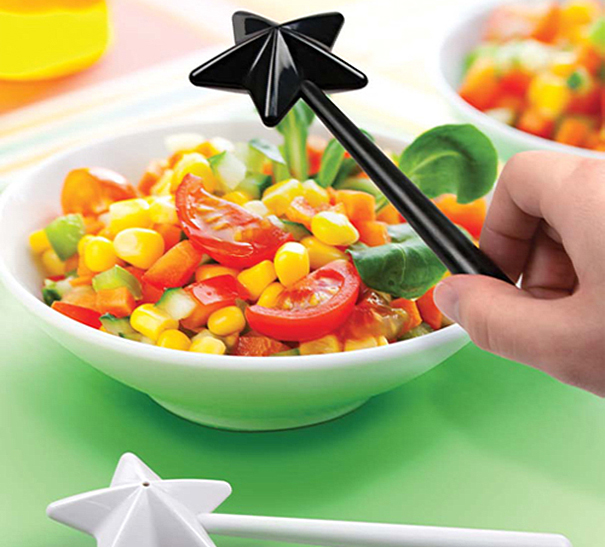 9. Portable Steel Banana /Sausage Slicer
This banana slicer is also something very handy. It cuts a banana in even slices with a few moves. It's nice because it doesn't cut the whole banana but allows you to decide the quantity.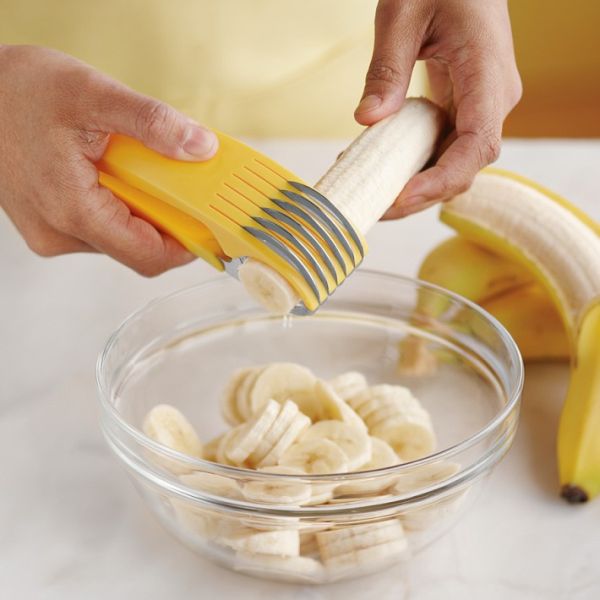 10. Cherry Pitter Available at 40$
Plunger quickly and effortlessly pits cherries with a single push, which make it easy to pit large quantities of cherries in no time.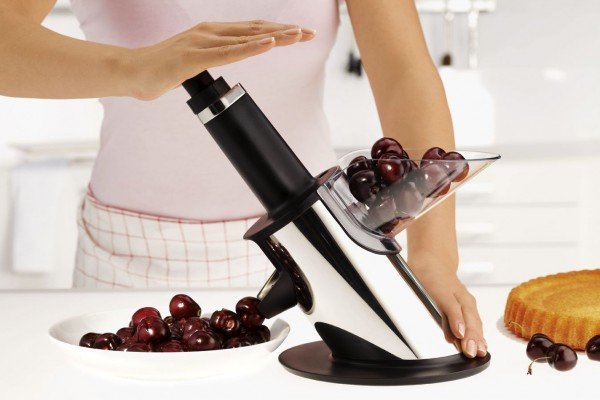 11. Pastasaurus Pasta Server Available at 9$
– No.1 Best Seller in Pasta Server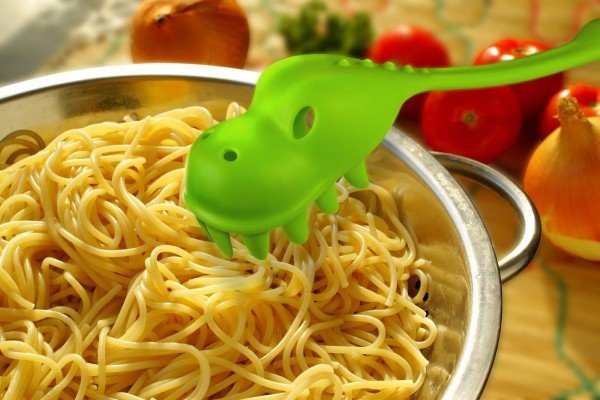 12. Over the Sink Cutting Board
Very practical an attractive, this cutting board can be fixated to the sink and it has a built-in compartment for washing and draining vegetables and fruit.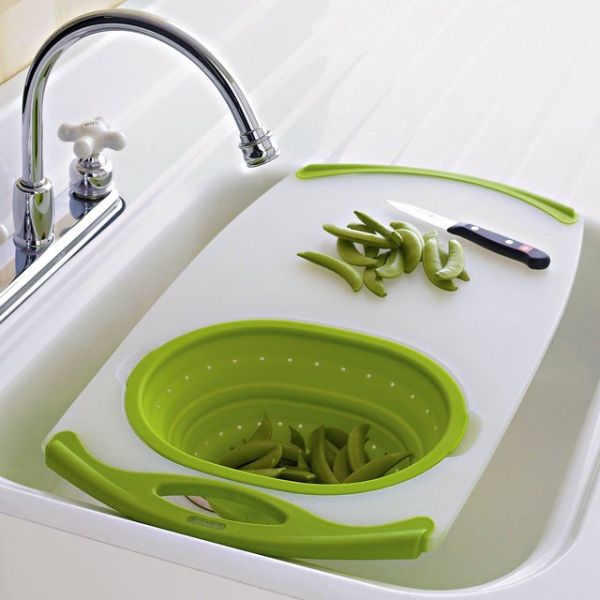 13. Collapsible Bin & Cutting Board
This collapsible cutting board also has a clever design. Put it on your counter and, as you cut, you'll be able to just push the unwanted piece into the small compartment.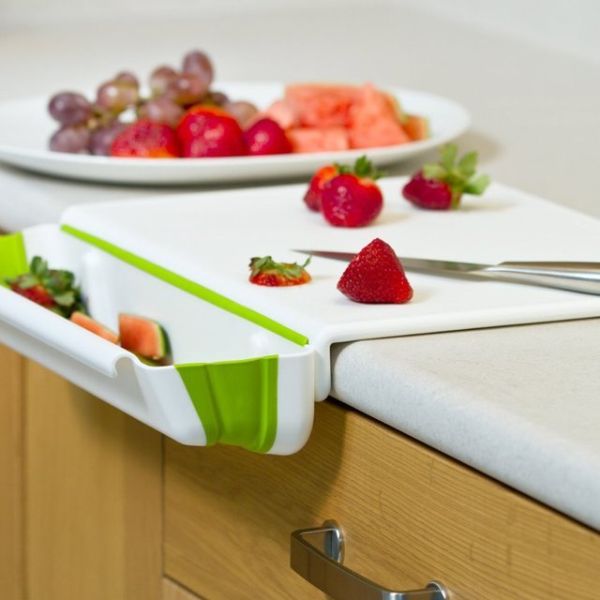 14. Transfer Cutting Board
It's always a little annoying to have to pick up the sliced pieces with your hand or knife in order to put them on a place. This cutting board makes things easier with its design.Available for 79 euros.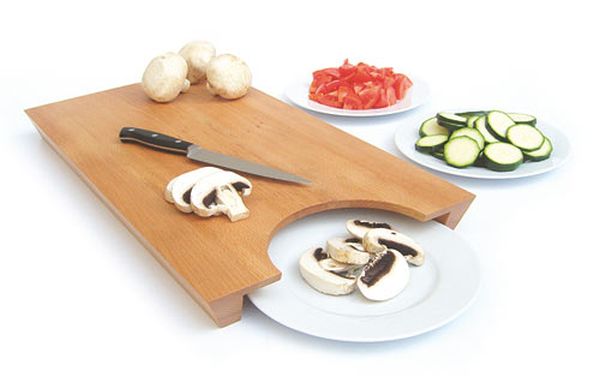 15. Round Corner Cutting Board
This is just a regular cutting board but what makes it special is its shape which allows it to be placed in a corner, thus saving you valuable space.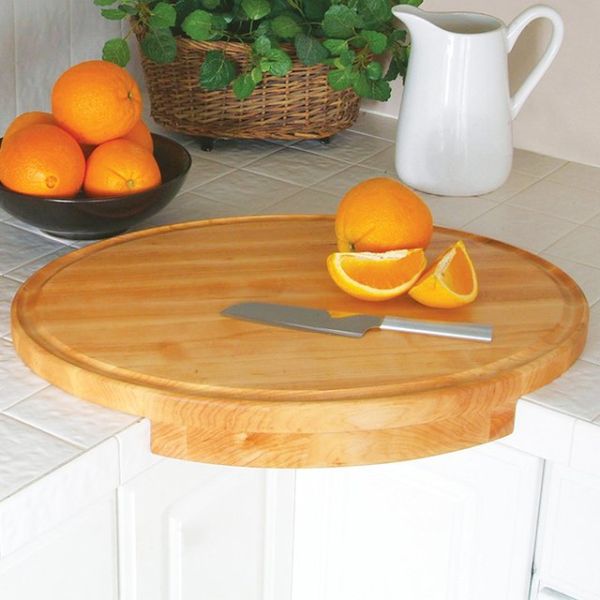 [/nextpage][nextpage title="Page 3″ ]
16. Mitten Ice Tongs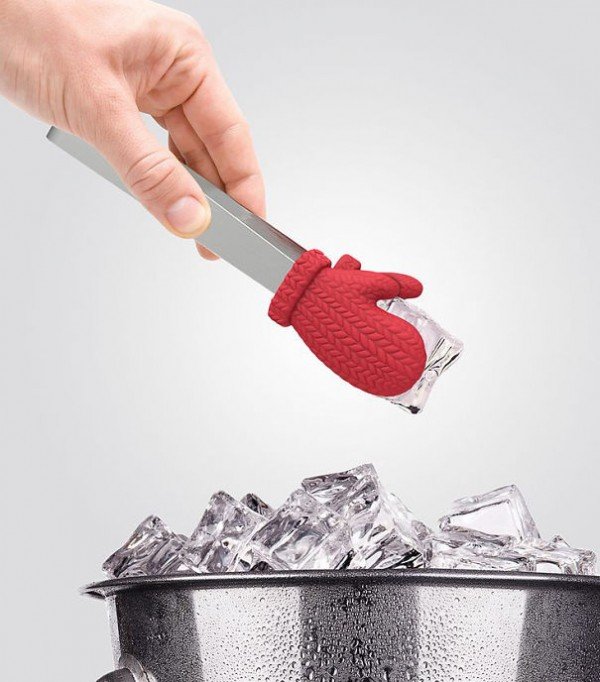 17. Herb Scissors – Multipurpose Kitchen Shear
Say good-bye to tedious mincing and chopping with the most useful, fun kitchen gadget ever! Two snips with the sharp, finely balanced 5 blades equals 10 knife chops. One of your favorite kitchen tools for your home herb garden!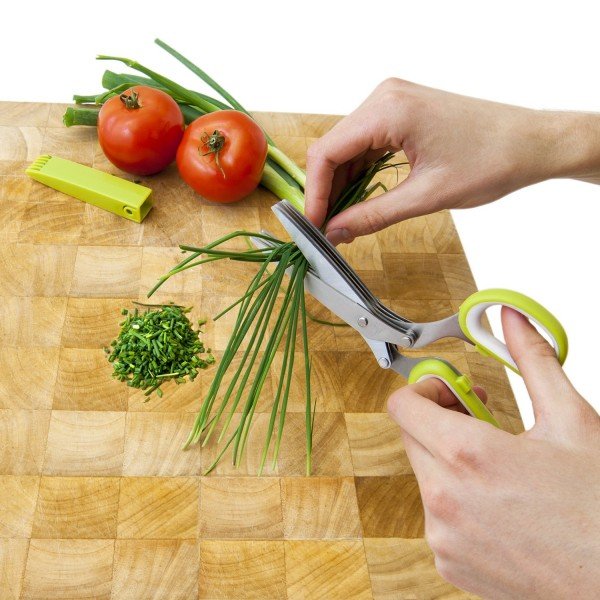 18. Bottle Opener Fridge Magnet
You always seem to forget where you've put the bottle opener? With this fridge magnet you'll never have to worry about that again. It's very practical for any home.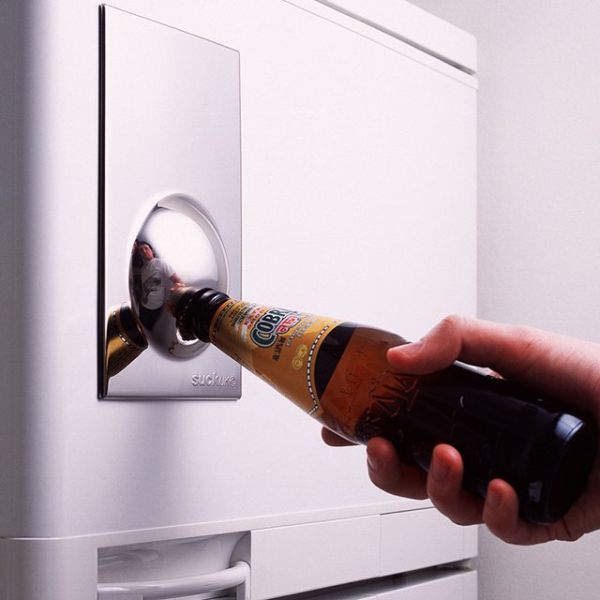 19. teel Pineapple Easy Slicer & Dicer
– No.1 Best Seller in Fruit & Vegetable Corers
Having to slice a pineapple is never very fun and easy. But with this pineapple slicer and dicer you won't even notice the difficulty because it does all the work for you.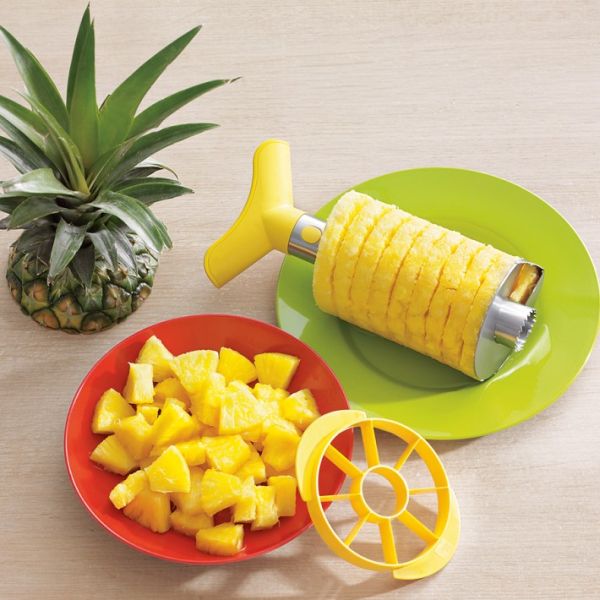 20. Strawberry Huller
It's always messy to have to remove the tiny leaves and core of a strawberry. It's why it would be much easier to do it with this strawberry huller.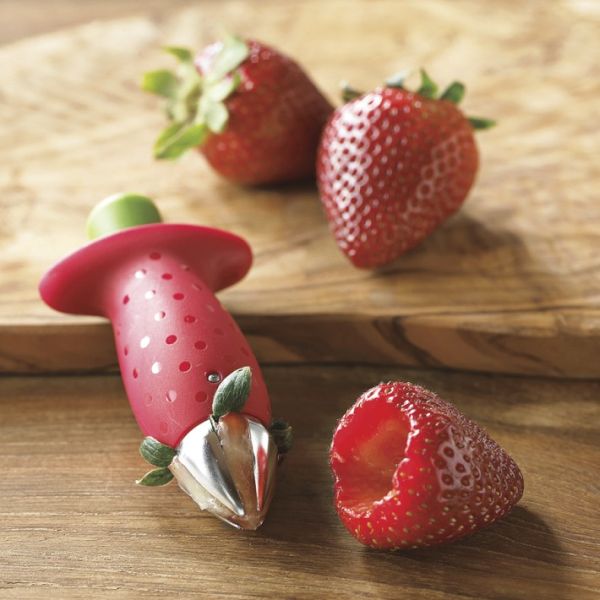 21. Jaws Knife Sharpener
Never has there been a knife sharpener this cute before…if your idea of cute is a killer whale! Available at 36$.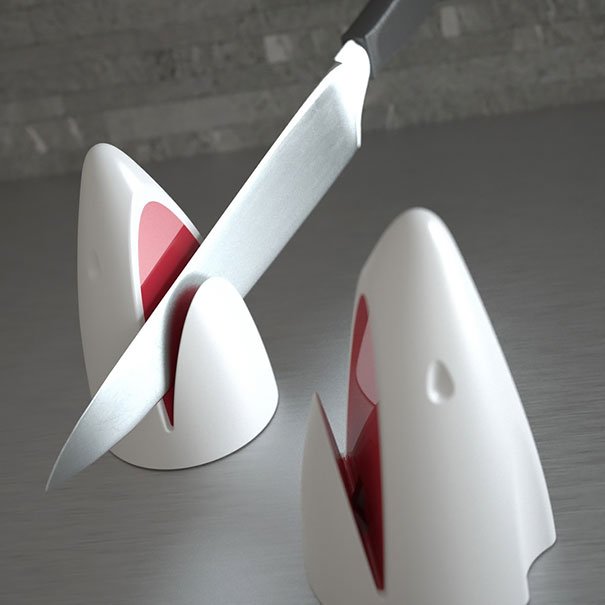 22. Bicycle Pizza Cutter
Lowering carbon footprints one pizza slice at a time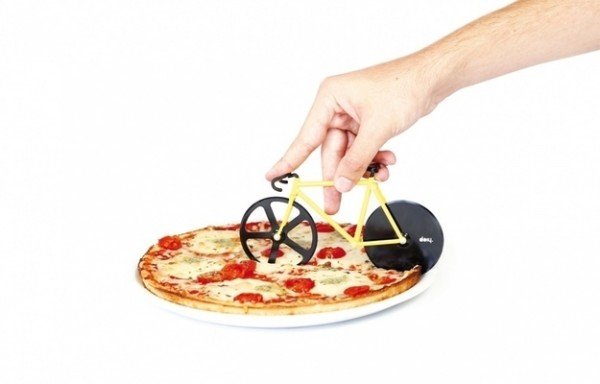 23. Avocado Cuber
This avocado cuber was also designed to make things easier for you. it's similar to the popular apple slicers but designed specifically for avocados.Available for 19$.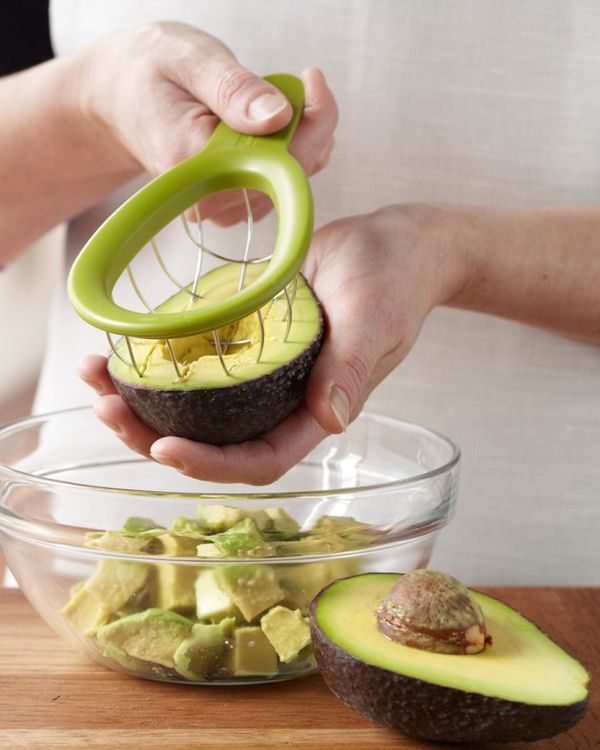 24. Peach Pitter/Slicer
This is a peach pitter and slicer. It removes the pit of the peach and slices it at the same time. we all know how annoying that can be but now you can forget all about it.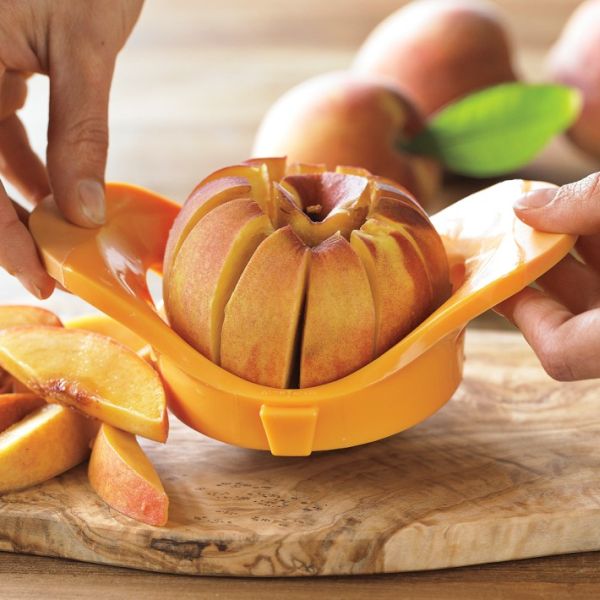 25. One Click Stick Butter Cutter
This is a very handy butter cutter. It has a stainless steel blade and easily slices cooled butter evenly. Keep it in your refrigerator for easy use.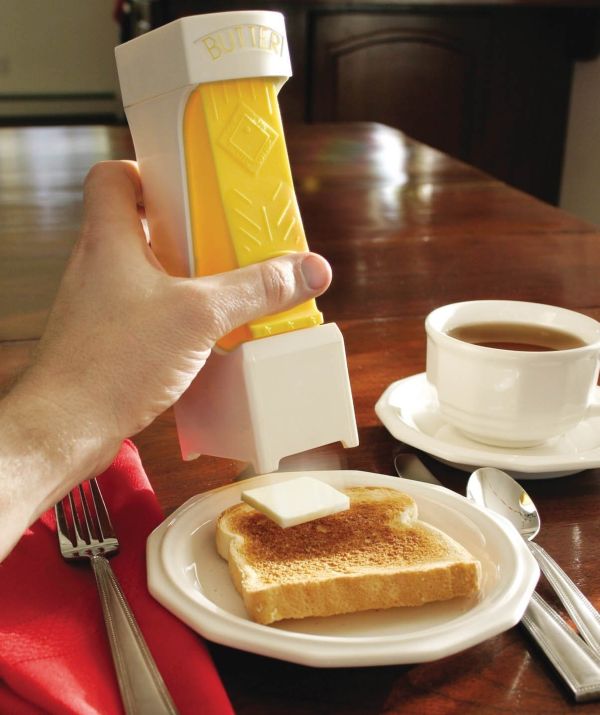 [/nextpage]