Crochet flowers can be easy and fun for beginners to practice the new stitches, and pretty to decorate room or send as gifts. We have crochet flowers on our site, crochet roses are recommended for the Valentine is coming. Today we are going to share a fabulous crochet flower – Calla Lily to be used in a bouquet or home decor. They are easy to wrap around the flower stem for making bouquets. Mix and match with other crochet flower patterns or make a bunch of lilies. Create a stunning and lasting bouquet of Calla Lillies with these free crochet patterns. Flowers rich in detail and color creates an elegant bouquet for an occasion or display!
You may love: Crochet Pop Tab Flower Purse Free Pattern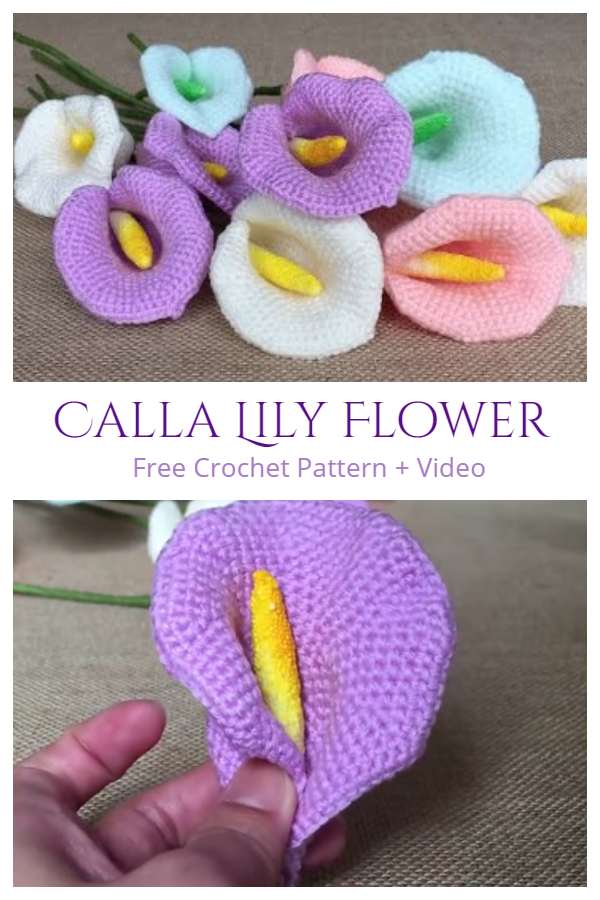 Crochet spot has the free written pattern and instructions on how to wrap them oven the stem, go check out how via the link: Crochet Flower Pattern: Calla Lily.
Here is a video tutorial on how to make it, enjoy(Video: She's Crafty):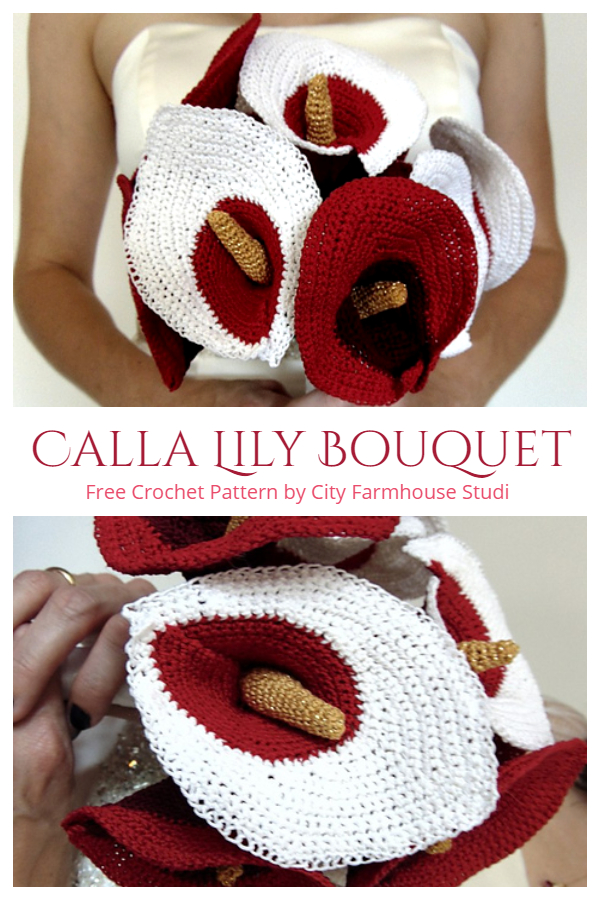 Make for a wedding bouquet and keep the bouquet as a loving memento for years to come. Get the free patterns via: Calla Lily Bouquet.
Love to crochet flowers? try the roundup of crochet roses free patterns for this Valentine.