She Puts a Cookie Cutter to This Cake. The Reason Why Is Totally Genius! We are getting more challenges on bakery, after making perfect cake base, we are looking all ways to decorate them beautifully. We have some many ways to decorate cakes already, The Mirror Glaze Cake Marble cakes, the Bubble Wrap cake decorating and the cutest animal Cake Topper Design are all fabulous that you won't miss to create your own unique designs.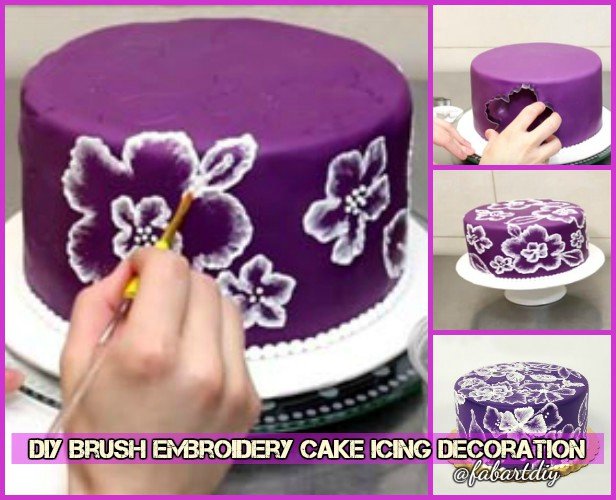 Cakes StepByStep shared with us many fabulous cake decorations which are impressive for all of us to follow. If you've ever wondered how they get perfectly drawn pictures on their desserts, you need to watch this video we shared today. Not only does she show us how to create a design using a common kitchen tool, but she demonstrates making the perfect royal icing with brush embroidery techniques.
Check it out!

We can even use free hand to draw flower petals and brush to make this amazing easy and pretty flower icing as following: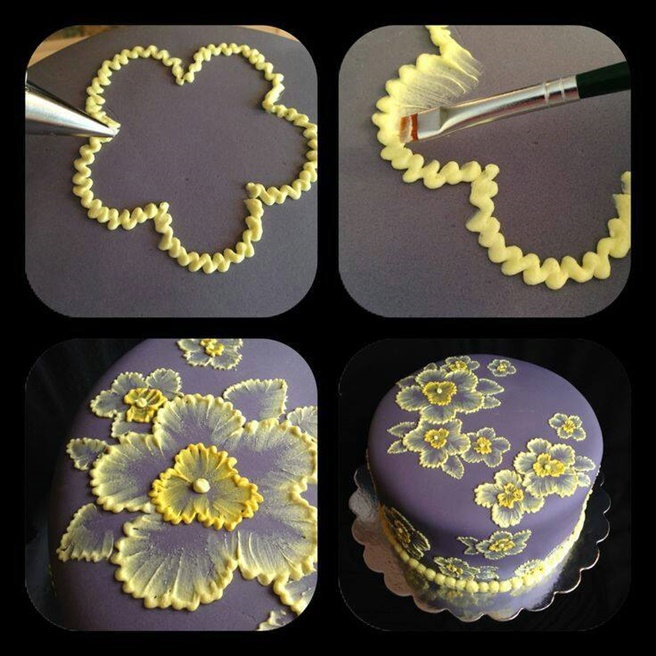 We have done similar flower icing before, with different technique, you can check out if you wanna give it a try, too.