This DIY Convertible Ladder Chair is really a clever invention of woodworking pieces to add more functions for home usage. I have shared another vintage looking ladder chair before, and this one is for sure an easier and straight woodworking project we can follow and make by ourselves. Do you still remember the bookshelf chair, another fabulous furniture I love most. And this chair can be easily converted between a stool, a chair and a ladder, which makes it more convenient for you to reach the high spots for stuffs. You can get the chair from Amazon, which may cost you over 100 bucks, but if you are good at woodworking skills and want to challenge yourself to make one on your own, you are lucky to have a free plan available by wood workers journal.
You may love: DIY Convertible Folding Ladder Chair Free Plan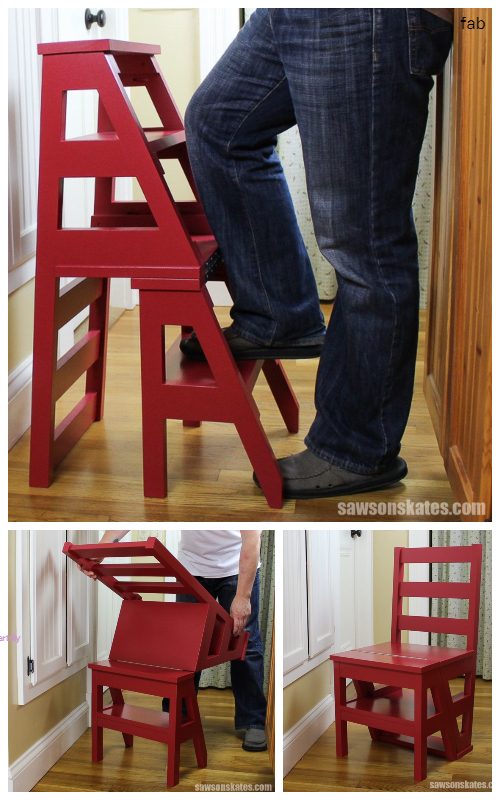 Click the link below to get the detailed step by step tutorial:
Want some challenging? check out this DIY version.