No matter we have big rooms or small bedrooms, chances are we still struggling to find enough space for storage, especially for kids and ladies. They are so many books, toys, clothes and shoes that keep occupying the closets. Today at fabartdiy we are going to explore IKEA again and improve our storage situation by building a quick and easy DIY platform bed. Watch the video below to see how simple it is to make this spacious platform bed.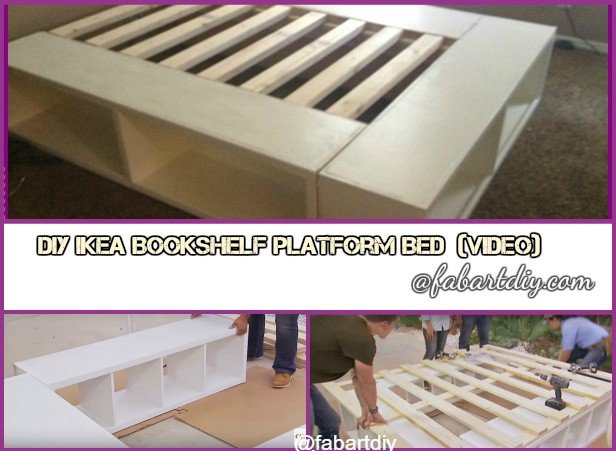 Main Supplies needed:
3 bookshelves
Plywood for frame
2 x 4's for spacers
Drill
But building a bed from bookshelves directly is definitely a DIY project with many advantages. It's space-saving, cheaper than store bought storage bed, easier to assemble! Own channel arranges the 3 bookshelves in U shape as following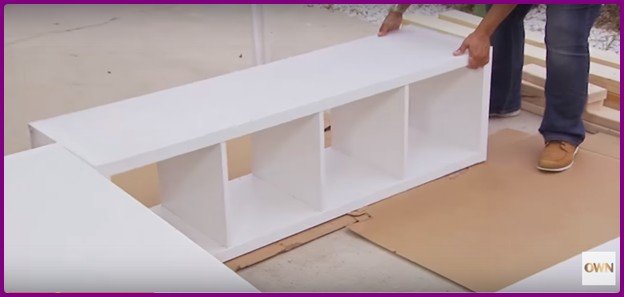 Then screw on the plywood beams over to make the bed frame in an hour! Be sure to measure the size of your mattress and if you want bigger sized bed, you can pulling the side shelves outside a bit.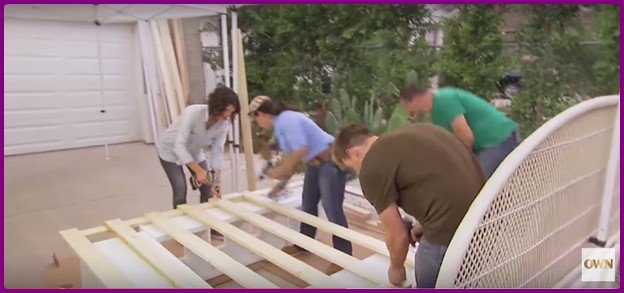 Using bookshelves as a bed frame is one easy way to build a bed with storage. Some people make this step easy by purchasing bookcases from IKEA. Others who are skilled at woodworking may try to build the shelves themselves. If you want to challenge yourself, you can try this platform bed for sure. Happy Huntsman made this DIY storage bed for kids rooms! You can find the plans for this bed on Ana White.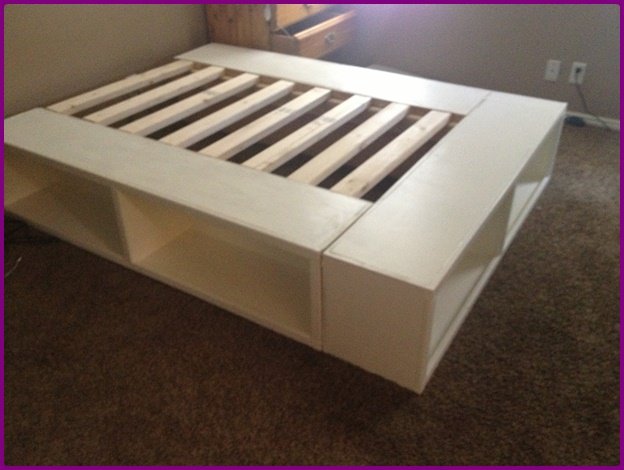 Now you only need to get the storage basket and fill your bookshelves to keep your room organized. Own Youtube Channel shares the quick video on how to assemble the platform bed that can give your extra storage space with bookshelves.
If you want enhance your bed value, you can build this farmhouse platform bed with storage, too.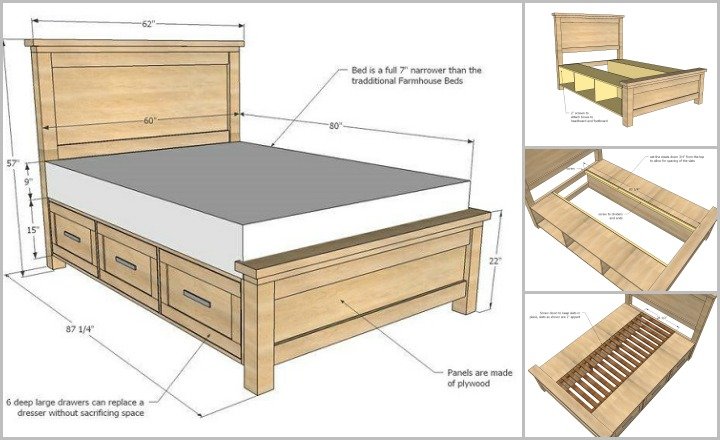 DIY Farmhouse platform bed with storage