Farmhouse Bed plans for a small space! We are constantly trying our best to find ways to space up the room usage and get room organized and tidy, and this farmhouse bed is exactly one of the best solution that can pack lots of storage in a more compact profile.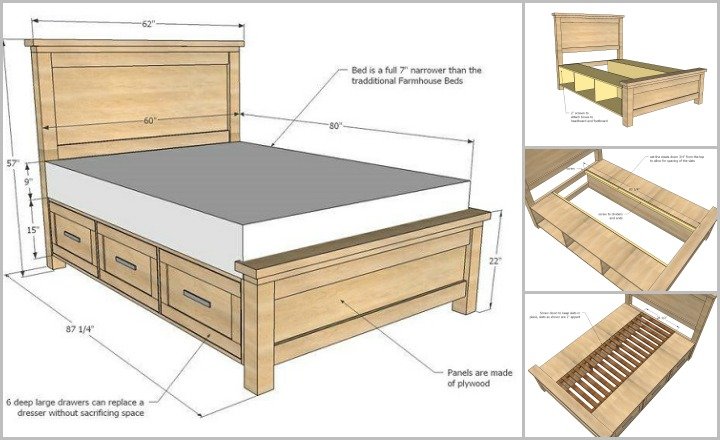 If you or one of your family member is handy enough to make the customized farmhouse bed for your room, you are in good luck to share him/her this free plan for a DIY possibility with this detailed step by step plans to help you build your own Farmhouse Bed!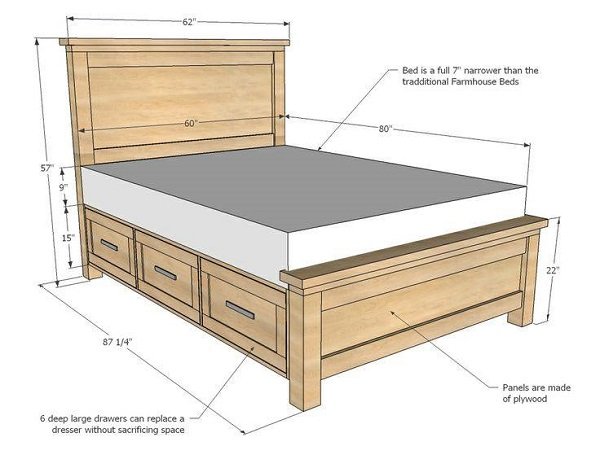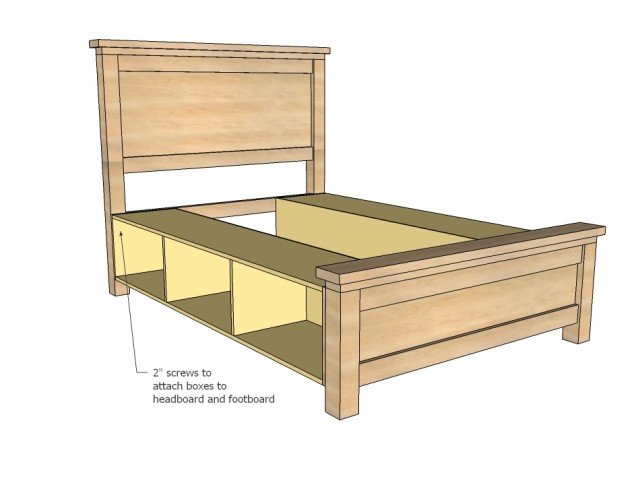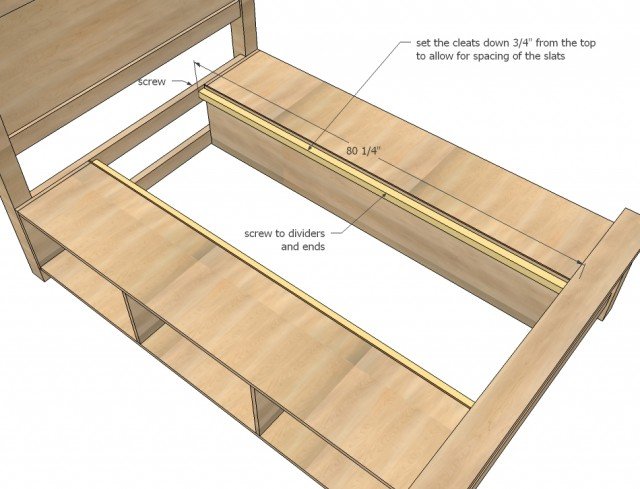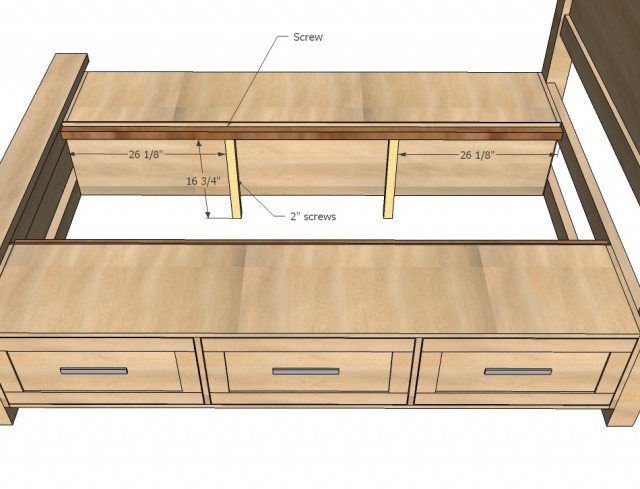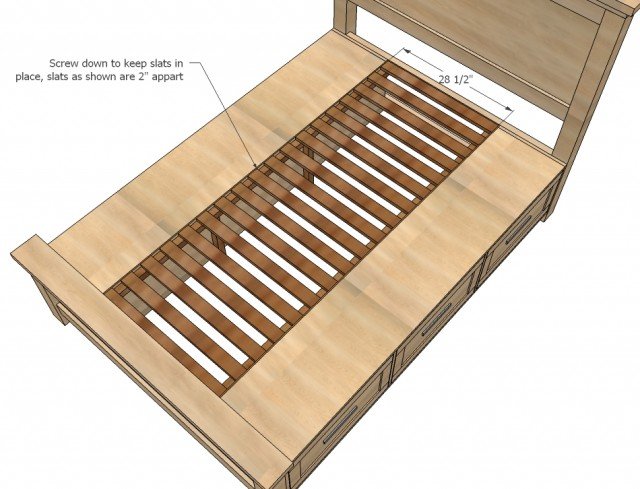 Here are the plans, the list of necessary items and some hints on how to make it.