How do you recycle your broken tires? I usually change to new ones and dump the old at car service center. Now you will change your mind as I do to save all these tires home. We have a wide collection of tire projects that are practical and fabulous for home and garden. The list of more than 20  DIY Ideas to Repurpose Old Tires for Home and Garden are the ones that you should check them out. Today we have something unique to DIY for gardening lovers. Tanya Visser from YouTube channel TheGardenerMag shows an effective way to reuse old, unused tires and create a gorgeous DIY planter that will make all your neighbors jealous. It's easy to do, and even your kids can join in and help out!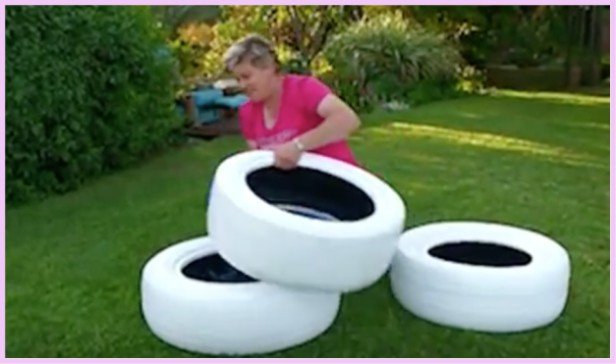 In the video, Visser takes you step-by-step in this easy to follow tutorial. She shows you how to place the tires, and how to prepare them for planting once all the decorating is done.
A plastic outdoor garbage bag, other color paints for drawing fun images, some drainage pebbles, good potting soil and bone meal, are the remaining things you will need. Watching the fun she has decorating with bright colors and choosing hearty plants to complete the project, has inspired me!
How to:
Get prepared with three old tires and lay them on top of plastic to protect the grass. Then, coat each tire with water-soluble PVA to make it last long.
 Use PVA primer as a base coat for the tires, which is great for you and your kids, because it washes out of clothes easily. Then fill in all the grooves on the tires, you want the primer to completely coat the tires.
Get the biggest tire and line it with a plastic outdoor trash bag. Poke a few holes to allow drainage. Stack your tires on top of each other to make the vertical stacked Tower Garden Planter

.
Then paint wild with your creativity to make your tire planter unique and fun.
Once the paint is dry, add pebbles first and then add potting soil.
Plant in your plants and decorate your porch and garden.
Video: TheGardenerMag
Make it more whimsical to create Tire Wishing Well Planters.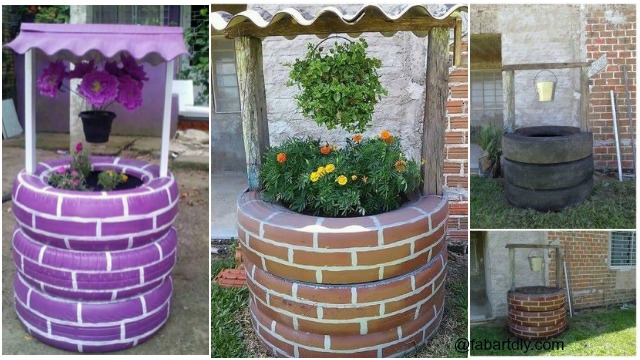 DIY Tire Wishing Well Planters
Don't miss out the collection of how to recycle your tires for home and garden.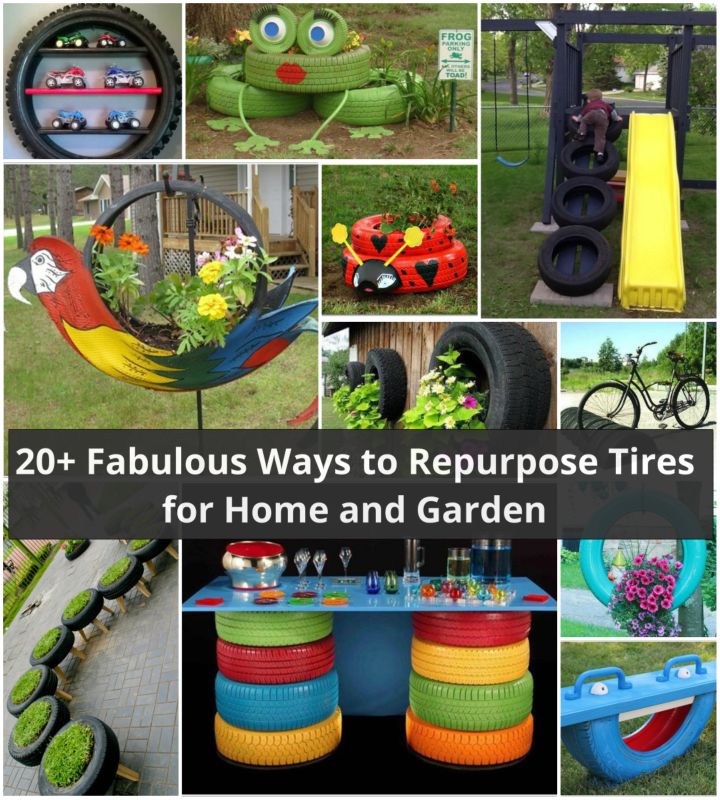 20+ Fab DIY Ideas to Repurpose Old Tires for Home and Garden