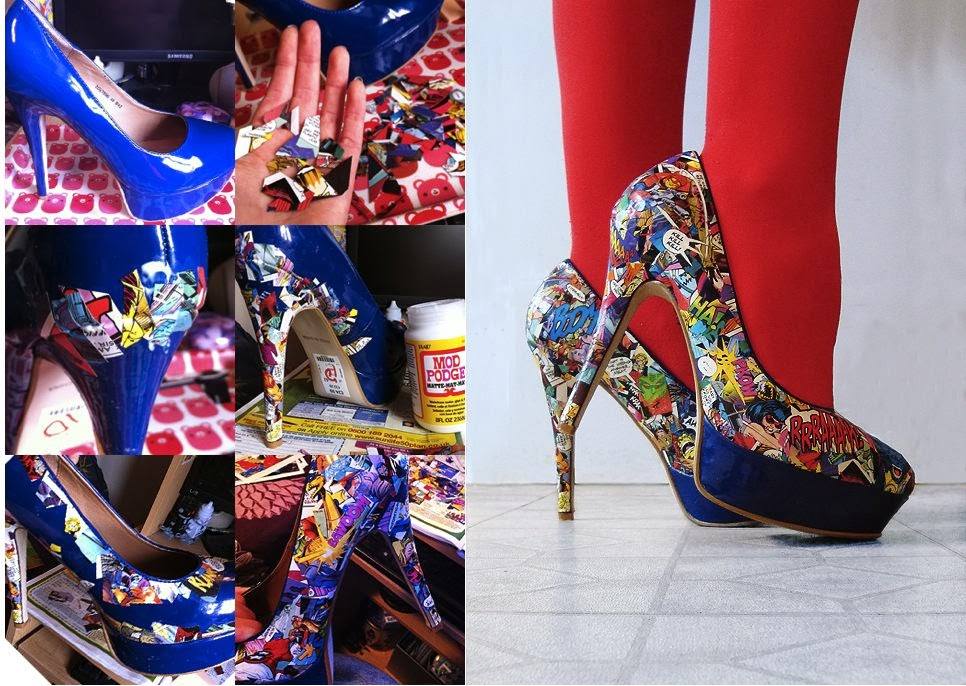 It is really special to customize whatever kind of shoes using this modding process to fit your fancy. These shoes are the ultimate in bug stomping delight or that someone actually spent eight hours on each shoe to make them so perfect and then posted the tutorial!  She spend 15 bucks on a pair of plain blue heels and ended up with a comic strip masterpiece that would make even the most finicky geeks smile. Let's check out what we can do after her!!
Supplies needed:
A pair of shoes
Mod Podge
Scissors
Comic book
Towel
Paintbrushes
Some sort of Mod Podge holder (Paper plate, cup, cardboard, etc.)
If you want to learn how to make killer comic book heels like these, check out the brief tutorial below which offers some very valuable advice about which part of the shoe to tackle first, etc.