Light up your yard with these stunning Christmas Light Balls that you can make yourself out of chicken wire! This is one DIY that's sure to impress. Christmas light balls are extremely popular outdoor Christmas decorations that are unique in appearance. Many times found in holiday light shows, botanical gardens, and other elegant displays, Christmas light balls are actually easy to make with just a few supplies.
You may love: DIY Pretty String Ball Decoration for Christmas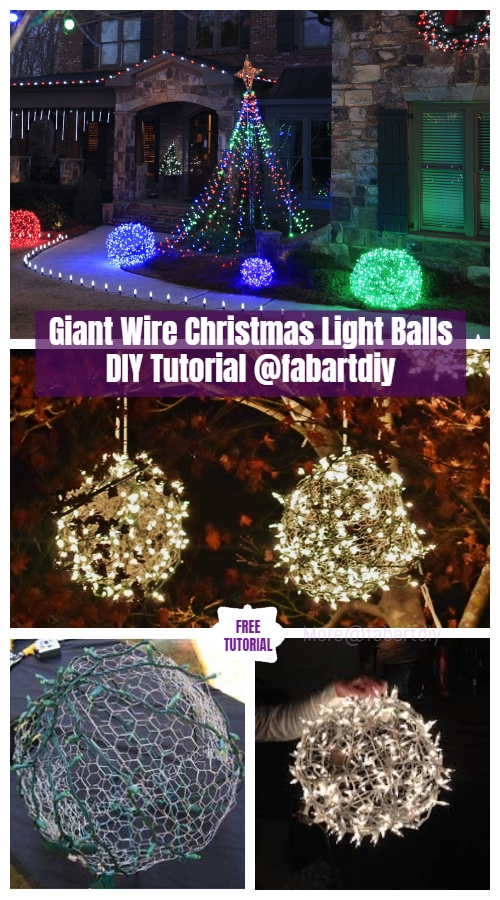 Supplies you need:
Chicken wire
Wire cutters
Measuring tape
LED mini lights
Howto:
It's quite easy to make the string light ball with chicken wire, by cutting a piece of chicken wire and shape it into cylinder, then close both ends by twisting the wire together, press the wire into ball shape. Wrap the string light around to finish.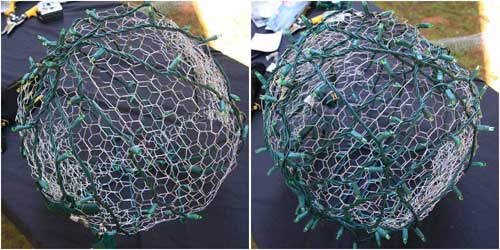 Image: Christmas Lights etc
The only difficult part is to press the wire into ball shape, you can use a ball or a big balloon to use during process, make them into different sizes and wrap sorts of Christmas Lights to decorate your doorway, garden and even park during holiday season.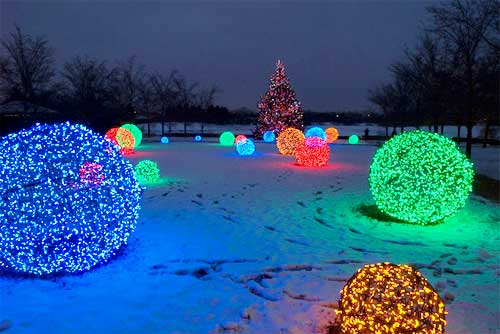 Go get the step by step tutorial from Christmas Lights etc to see how easy it can be. Basia Today has a detailed tutorial on making this lighted Christmas ball with chicken wire on youtube. You can check the video below: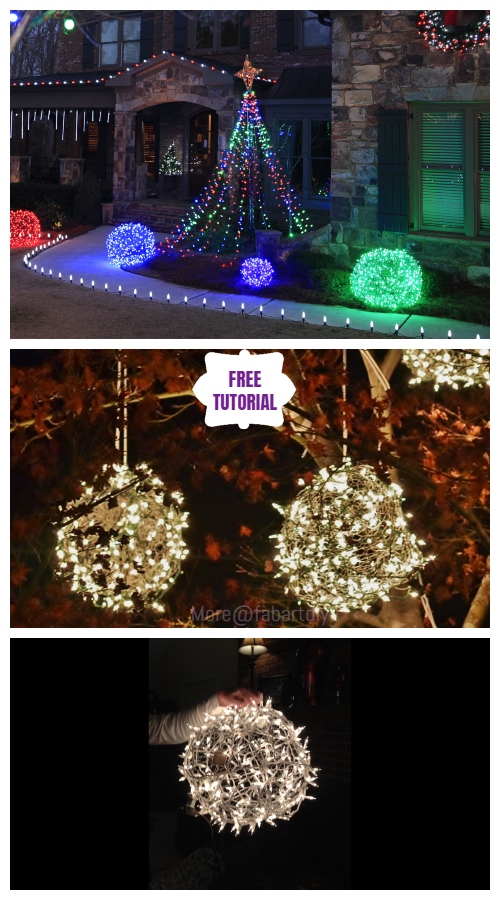 And best of all, make smaller ones and hang them over tree or porch, pretty cool lighting ideas for special occasions by changing the color theme. Get the video tutorial: Giant Lighted Christmas Balls – How to Hang them on a Tree.
Make your Christmas light balls with plastic cups, too. Easy and fun for holiday or party decoration. Check out more details on Plastic Cup Sparkle Ball below: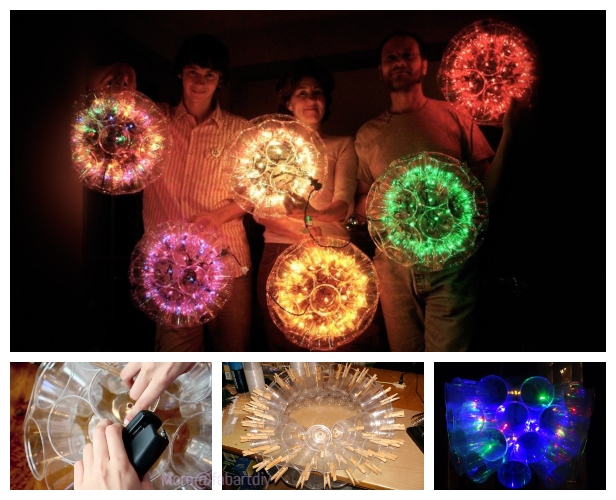 How to Make Plastic Cup Sparkle Ball – VIDEO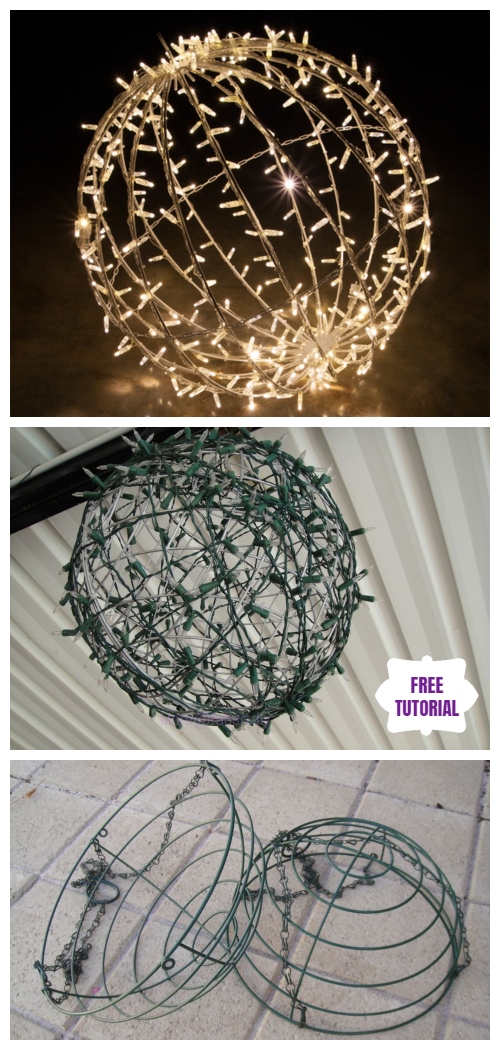 Wire hanging basket make the whole project easier if you are not that 'strong' women, get the tutorial via the link: DIY Christmas Light Globe by fromtheblueshed.