Making snowman is so much fun crafts during holiday season, especially when you want to create family fun with little ones. We have so many DIY snowman crafts for holiday decoration as well as for kids activities. The DIY plastic cup snowman is just fabulous for Christmas lighting indoor and outdoor. The DIY String Snowball Snowman is cool to make string ball and stack into snowman, adding lights or not at your preference. The felt snowman is fun, too, if you want to find a proper start project to sew as beginner. Here's another totally cute snowman craft – DIY mitten glove snowman.  You just need to adjust how you paint the face to make it look more like a snowman. Use black dots for mouth and eyes instead of the artistic look above.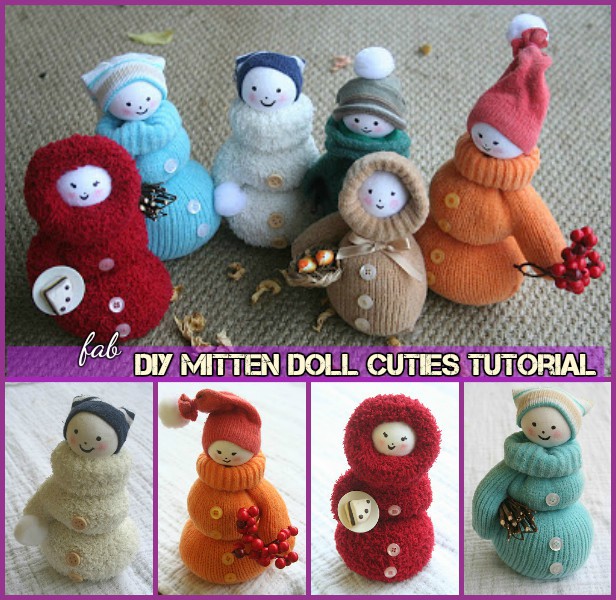 Snowmen are the ultimate symbol of Winter.This project is really fun and easy to make. To create a mitten snowman you will need a pair of old mittens, rice to fill in the mittens, stick and jar rubber and marker to draw a face of a snowman. And here we translate it into English.
How to:
1. Fill the bottom of the mitten with rice, wrap the bottom ball of the mitten with a rubber.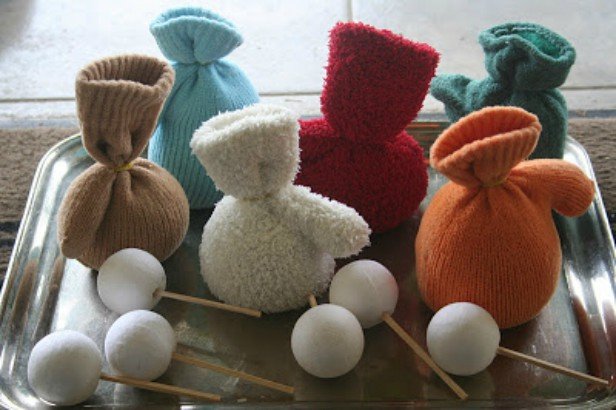 3. Keep the body as one or add another rubber in the middle to make a smaller upper body. Add the wood stick with Styrofoam in the mitten.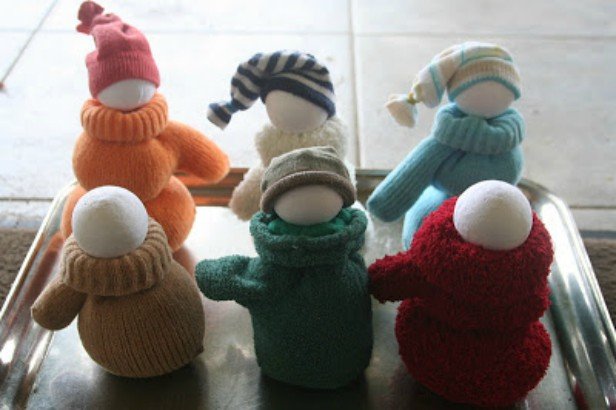 3. Draw a face and add a decorative small hat over the ball,  filling the arms with fiber filling if necessary and hold some decorative holiday decor in their hands. And don't forget to add buttons in front. 🙂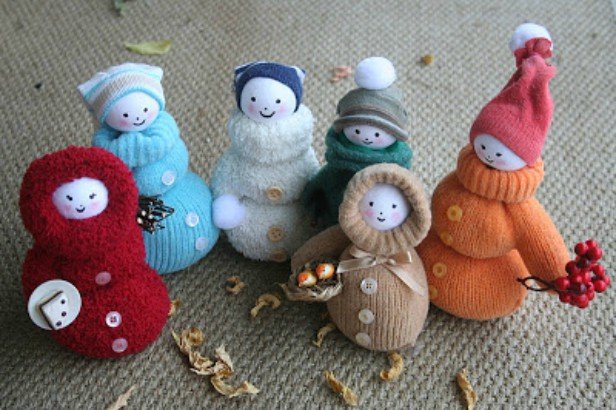 Look at the zoom view of these cuties. More on Next Page.