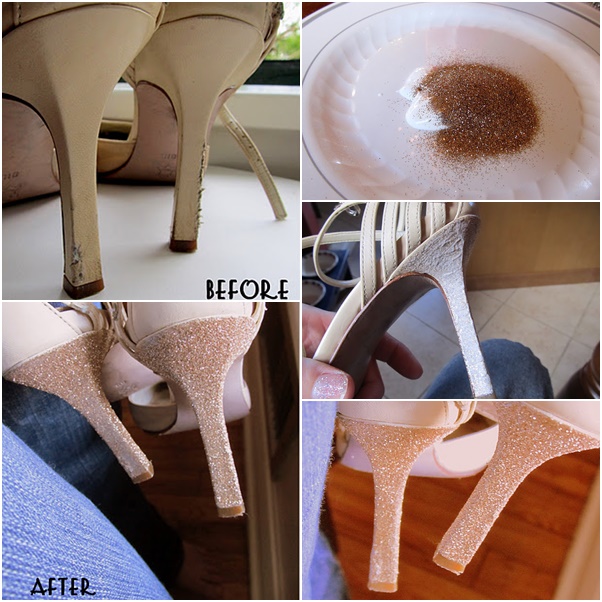 It's common to see heels with scratches and peels for ladies. I am a lover of high heels myself and really don't know what to do with them but try to wear long pants to hide the slight scratches, but when the scratch goes to peel with black (I did not wear for long and they are quite new)… just put the heels in the rack for years!! What's your situation? If you have those dreaded scuffed heels but you can't bear to throw your shoes out, now you don't have to. We can add new life to a pair of old favorites with this easy glitter heel fix, which will give your shoes a designer touch.
And the supplies are easy:
Glitter
Glue
Paint brush
Paper plate
Wanna to know the detailed tutorial? check the original idea here:
Or you may love this quick and simple way, using glitter nail polish!