LEGOs have been around ever since 1949 to be exact.  To facilitate your Lego genius, you may have bought hundreds of lego already, but where are the legos at your house? Scattered everything?! Same in my house, I can find them in closets, under sofa and in office. Gee!! These interlocking bricks are a favorite of many children all over the world. But keep them organized is so difficult. Now we need to play station with a good storage system for them!! Today we will show you how to transform a simple Ikea table into a functional and fun LEGO table. Quite inspirational for small and big kids for stay still, sit and play there for hours with low cost, because we can get all supplies in IKEA!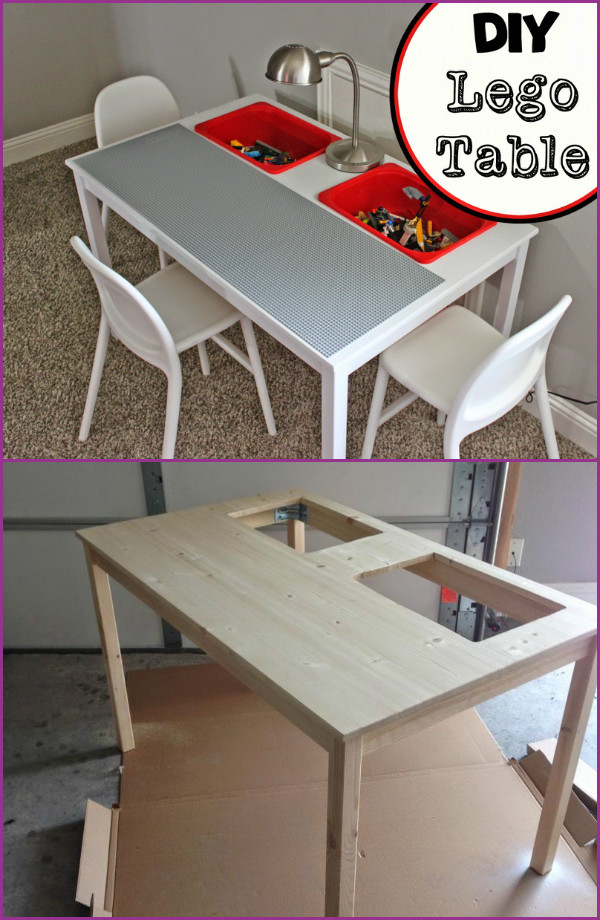 Here are the supplies you will need:
IKEA table
IKEA Trofast buckets (medium size)
Jigsaw
Drill with spade bit
Clear sealant
Spray paint
Sandpaper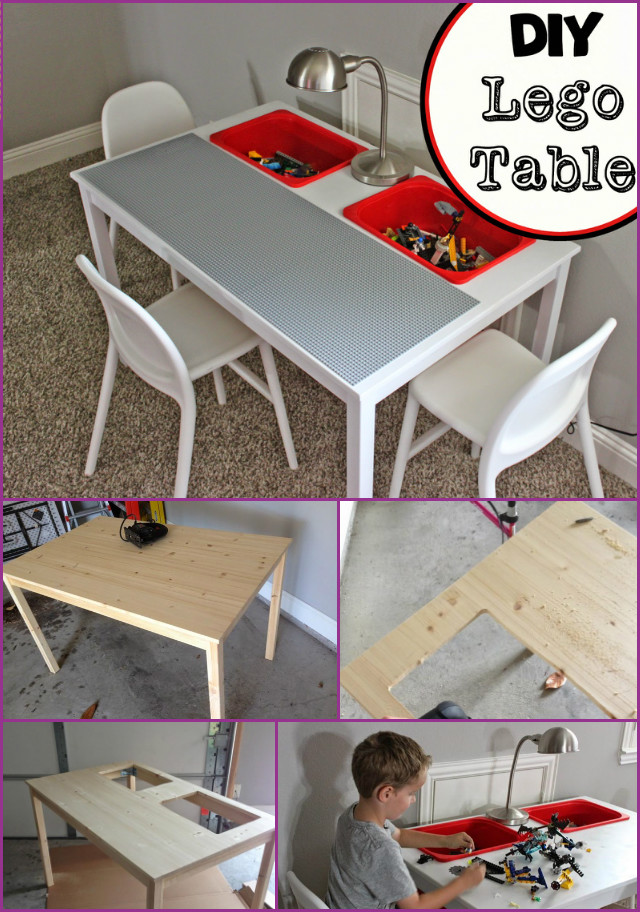 Get the full step by step tutorial via a little of this, a little of that below:
This is a great small table and it uses the ubiquitous Ikea Lack side table. This might actually be perfect for us. I find it hilarious that it's so cheap to make this Lego table, but I won't be able to escape walking out of Ikea without $400 worth of stuff.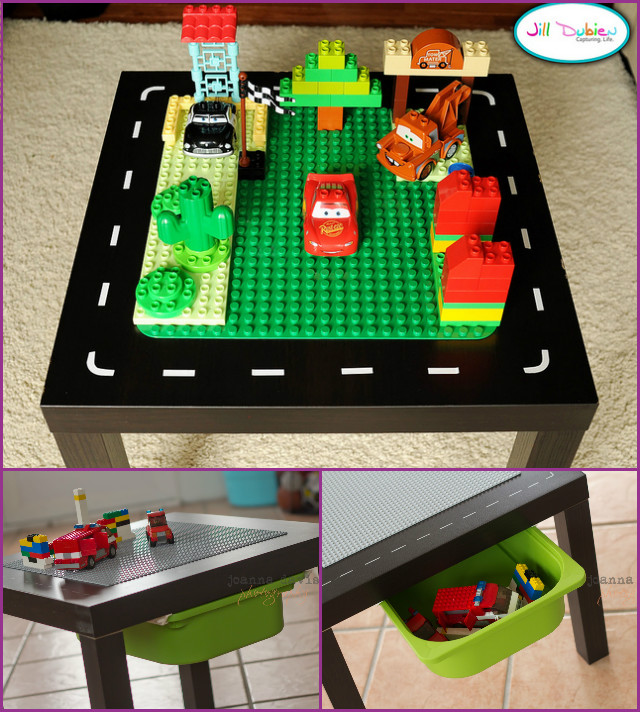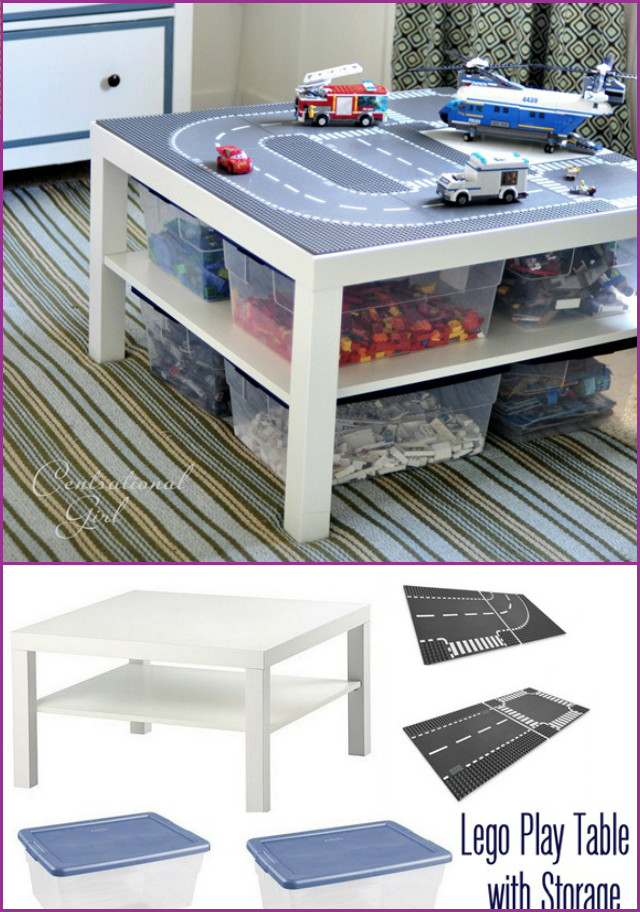 And Here are more Lego tables from recycled household furniture and supplies.