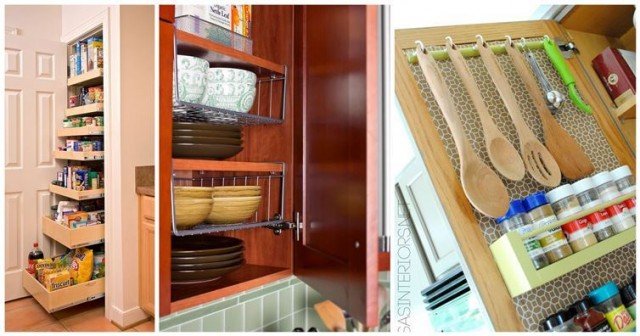 Here are some brilliant Space Saving Hacks To Maximize Your Kitchen. Whether you live in an apartment with small kitchen, or your house with kitchen big enough, Diply shares with us on cleaning up the space in your kitchen wisely.
Use the inside of doors to organize your spices and utensils via Jenna Burger.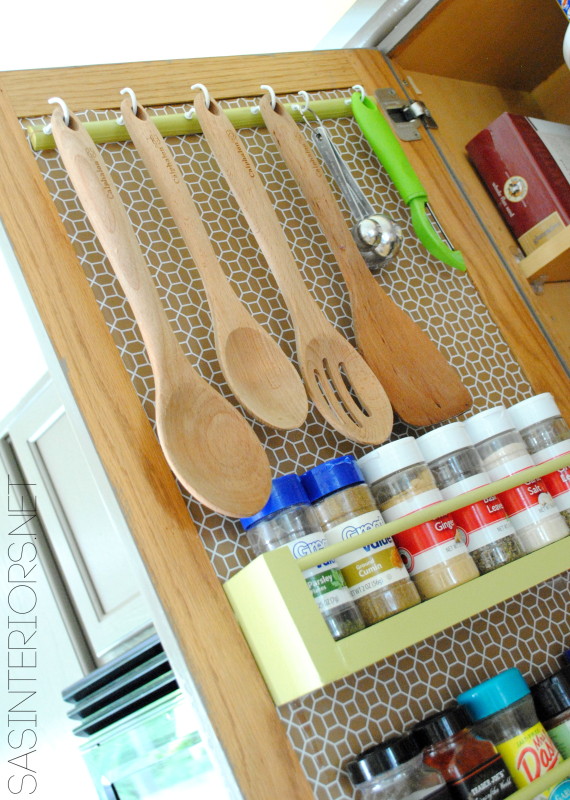 Using your backsplash area is a great way to keep your counters free of clutter via No. 29 Design.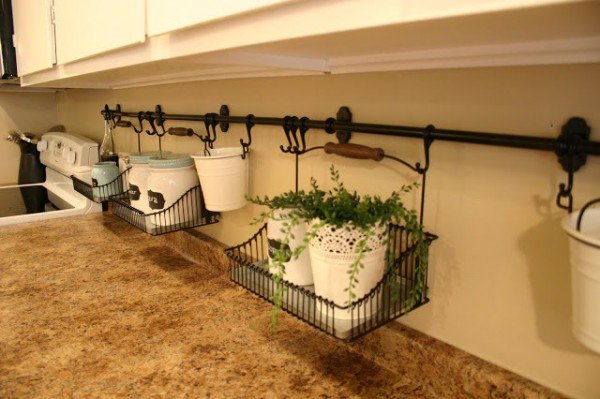 Double your cabinet space by using under the shelf racks via HGTV.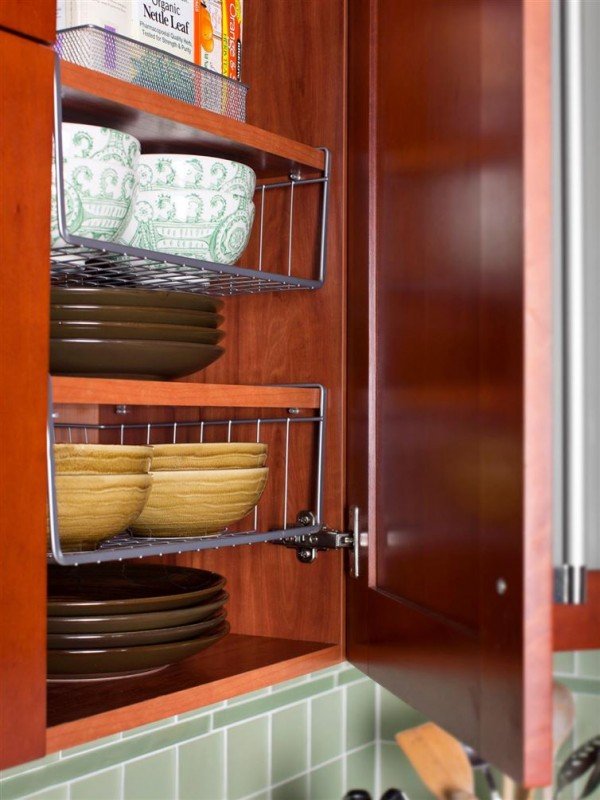 Take out shelving and install slide out drawers in pantry via Slide Out Shelf Dallas.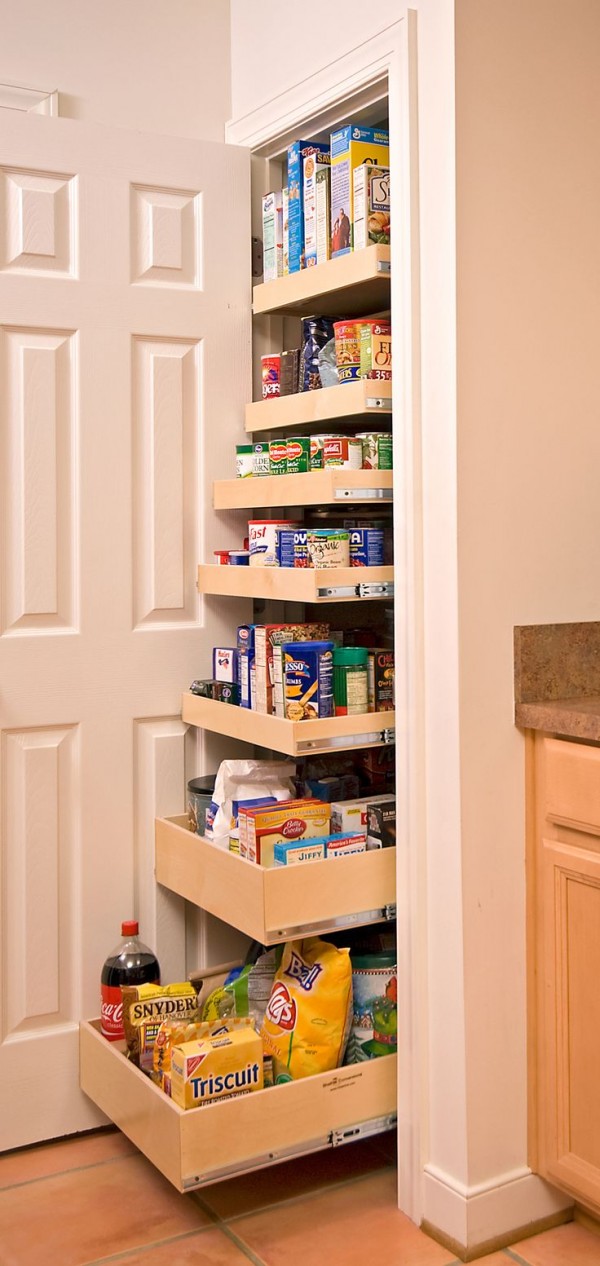 Add a cabinet-door-mounted paper towel holder to free-up counter space via HGTV.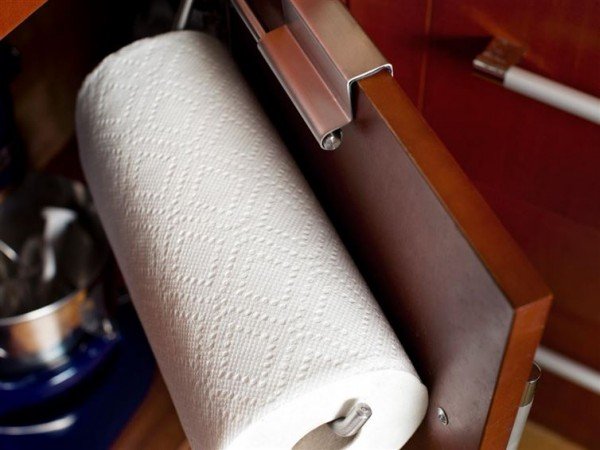 Put narrow spaces to use with this canned food organizer via Classy Clutter.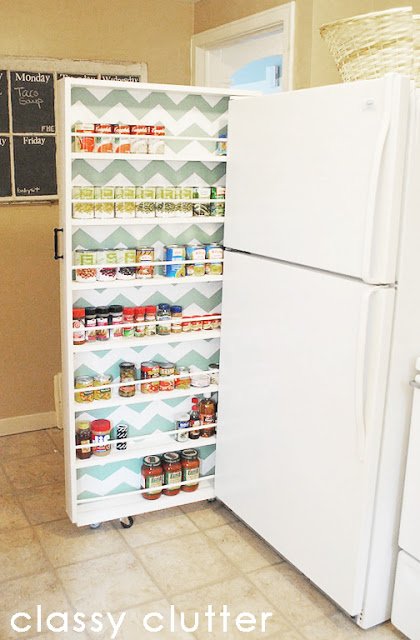 From making more space in your pantry to getting your bowls and plates all in one cabinet, this roundup has something for everyone. Not only will it start saving you space so you can have more things in your kitchen, but it will keep the clutter off of your counters! Head over to Diply to get started on maximizing your small kitchen: