Let's DIY drilled pumpkin disco ball light for this Halloween. We have featured several Pumpkin Crafts before, and today let's carve a pumpkin into this great Halloween party light to Brighten up your Halloween party and impress your friends with this great centerpiece. Still making Jack-O-Lantern for Halloween decoration? You may be out. You can carve or drill any shape this year, just print out the pattern and mark the line with needle then drill along. Drill holes is the most direct and quick way, and you can still make flowers or other shades at your imaginations.  We have so many Halloween decoration ideas and party treats that you won't miss, just click the link and you will get inspired for your Halloween party more exciting this year. The easy to DIY Halloween decorating list is an fabulous collection that you should definitely go check out.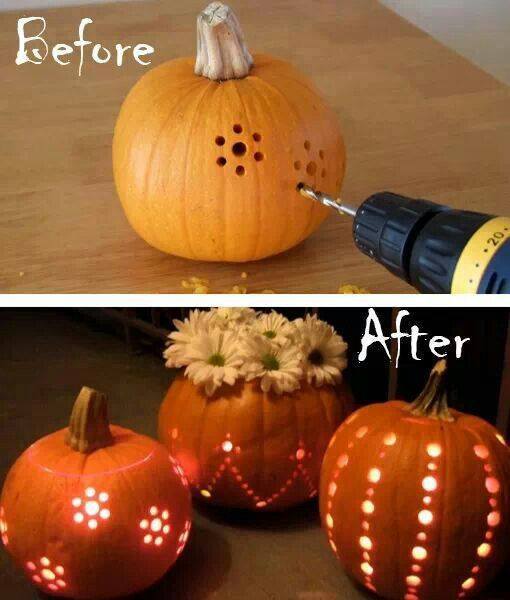 While pumpkins can be great for cooking and baking, everybody's favorite part of pumpkin season is decorating pumpkins for Halloween. Dave Hax puts a whole new spin on carving pumpkins, and we can't wait to try it out. It's super simple and easy to make and the result is stunning. Let's watch the video below:
You can also bring fairy tales into reality with the Tinkerbell Pumpkins, there are tips and tricks to make your pumpkin carving easier than you used to be.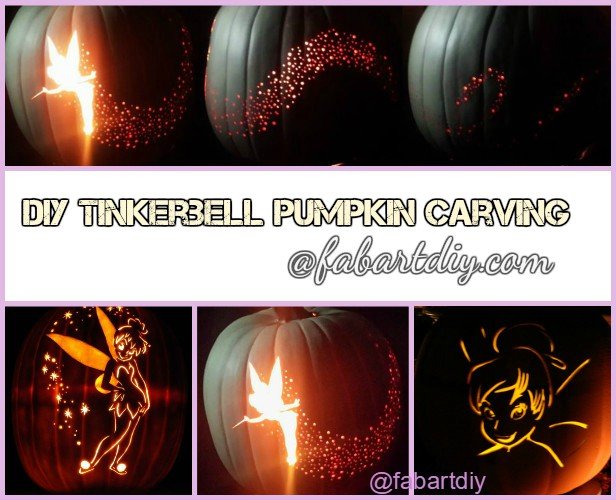 DIY Tinkerbell Pumpkins Carving Techniques and Tips