Putting together this roundup of spooktacular Halloween DIYs gave us chills!  Many people spend days to make their homes look scary and fun. If you want to spook up your home or just add a bit of autumn to your decorating, you can find a number of great ideas to give your decor a Halloween look, without spending too much money. The projects are easy and so great that you may even have to help your neighbors to spruce up their Halloween decorating.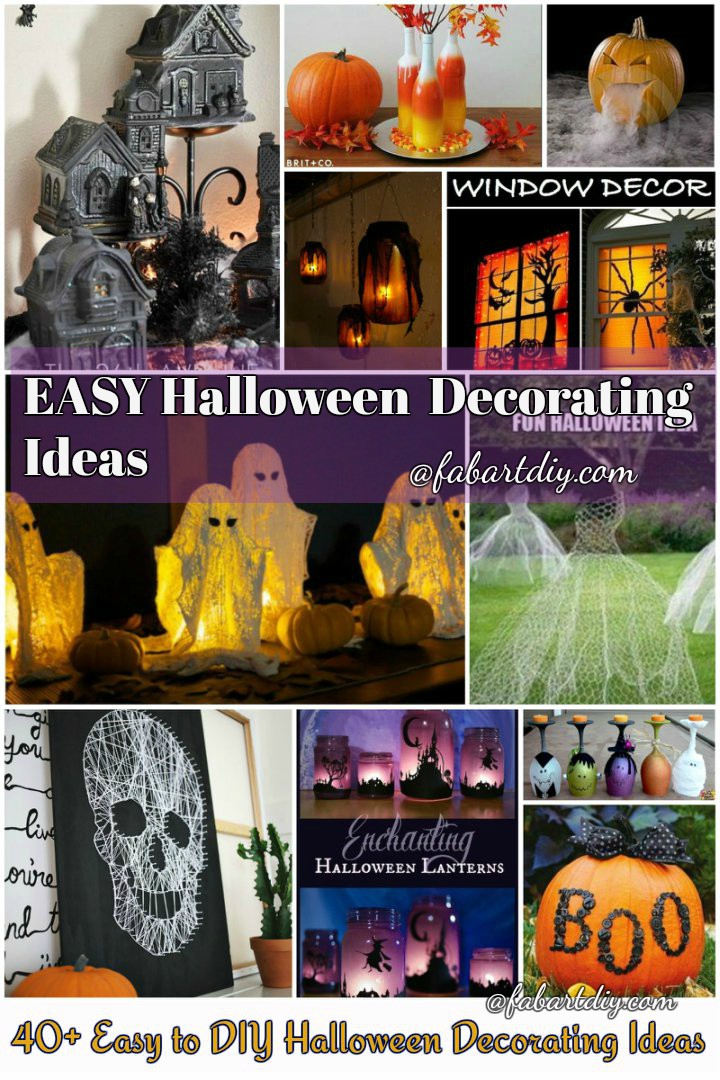 1. Halloween Wine Glass Candle Holder: Paint the wine glass with glitter paint spray and decoration them into cutest, spooky Halloween candle holder or table centerpiece. Via: The keeper of the cheerios.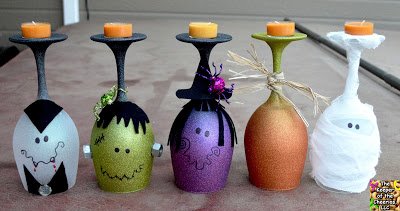 2. Chicken Wire Ghost:  Tutorial Via: Wacky Archives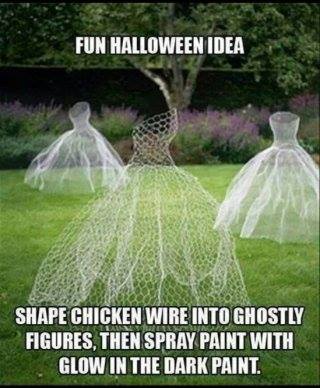 3. Button Boo pumpkins: Instead of carving them however, you can decorate them in other ways. Decorate your Halloween pumpkins with ribbon, buttons, markers or whatever you have on hand. Via: Pomp and Circumstance Events.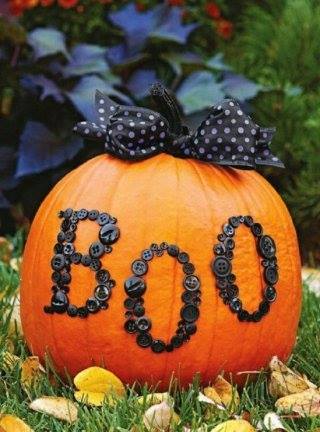 4. Spiders and Bats Porch Decor: update your entry for Halloween with this quick and easy ideas that everyone will love! Via: One Good Thing.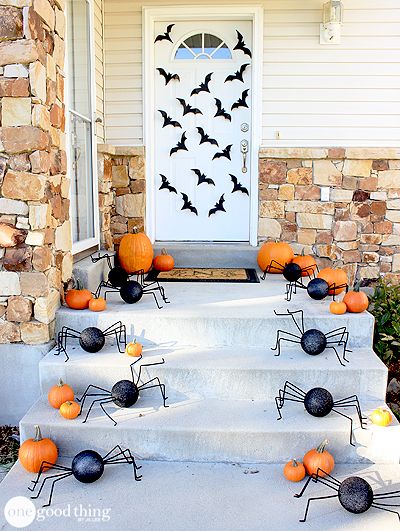 5. Graveyard on lawn. Foam planks are great for cutting out tombstones and you can make a mummy by just wrapping medical gauze around a balloon or other similarly shaped item. Via: BHG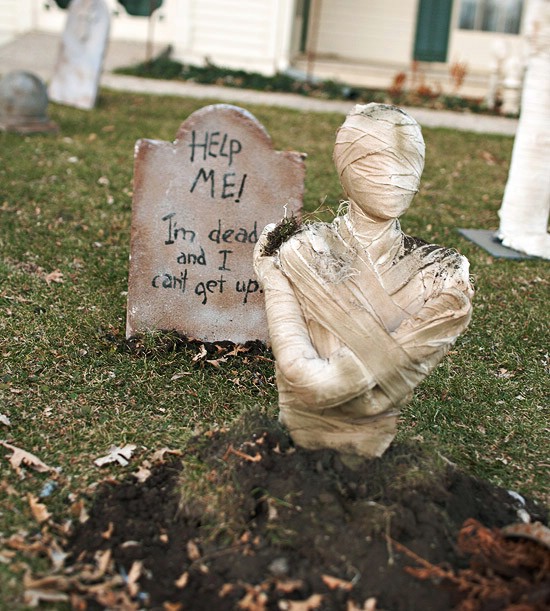 6. Glowing Balloon ghosts: Snap a light stick inside a white balloon. Once the balloon is inflated and tied closed, draw a face on your ghost with a black market.  Via: Martha Stewart.