44. Googly Eye Halloween Wreath: This would make a really great wreath or window decoration for Halloween, it's just ping pong balls and googly eyes. Tutorial via: Number 2 Pencil.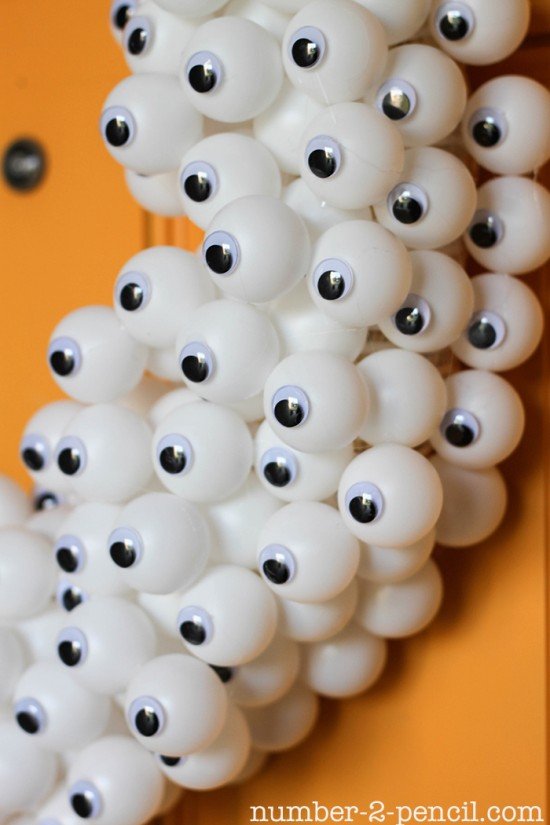 45. Glowing Masks: Pick up a few extra masks at the costume store and turn them into eerie, glowing faces on your wall. Bonus points if you add paper mache hands reaching out from the wall as well! Spook-town! (via Craftster)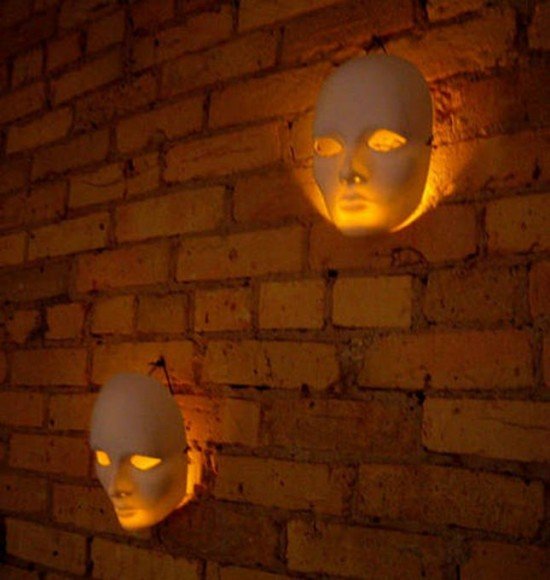 46. Enchanting Halloween Lanterns: use random pickle and jam jars, some gloss purple spray paint, and a paint marker to make these incredible enchanting lanterns. Via: Adventure in a Box.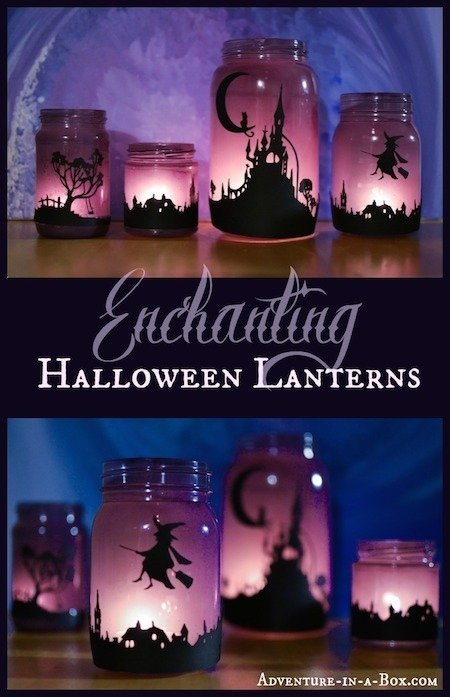 47. Spooky door store Halloween village: transform a Christmas Village from the Dollar Store into a spooky town via the 36th Avenue.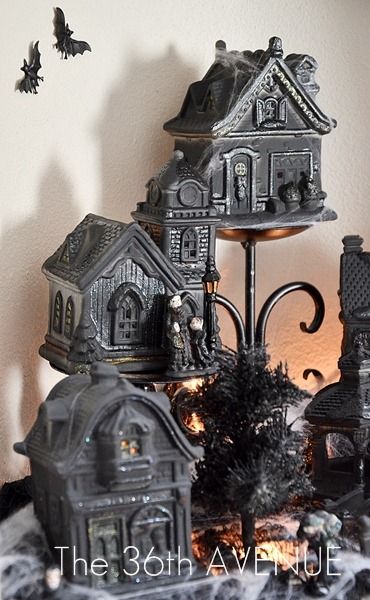 48. Froggy Jack-o Lattern: Put a container full of dry ice and water in a jack-o-lantern. To make it extra cool, add a glow stick to light up the fog. Via: Inspiring Pretty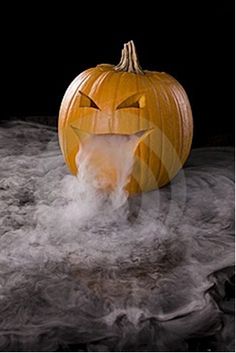 49. Tinker Bell Pixie Dust Pumpkin is a cute twist for pumpking carving using drill.