32. Pumpkin Vase Centerpiece:  Insert Vase inside hallowed pumpkin and arrange flowers as centerpiece. Learn how to keep pumpkin last long here.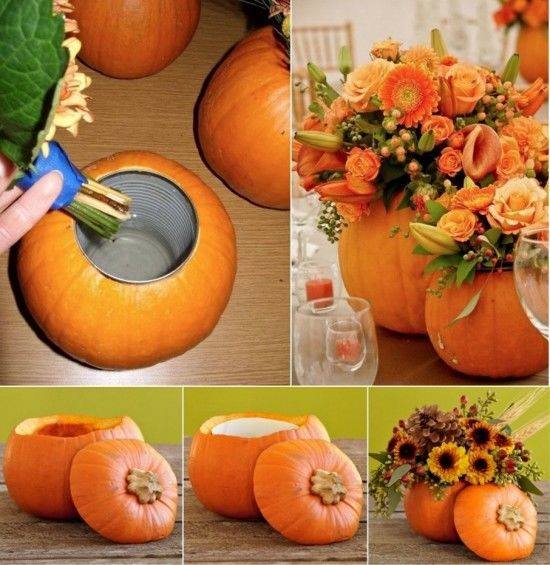 33. Tipsy Turvy Pumpkin Planters via Birds and Blooms.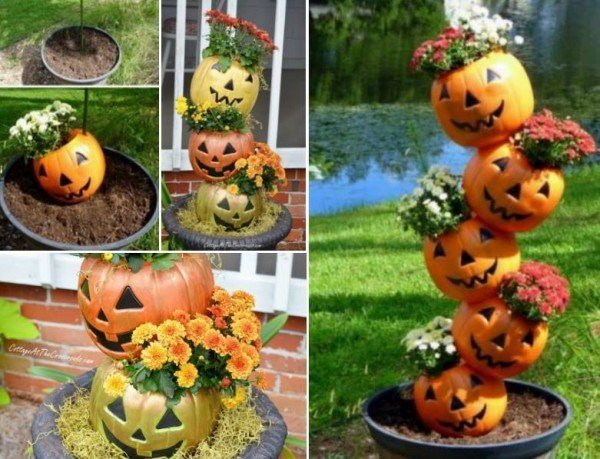 34. Halloween Milk Jug Lanterns: These recycled Plastic Milk Jug Lanterns are a wonderfully spooky addition to your Halloween decorations! They're inexpensive, fun to make and the kids will love to help. Tutorial via: Eighteen 25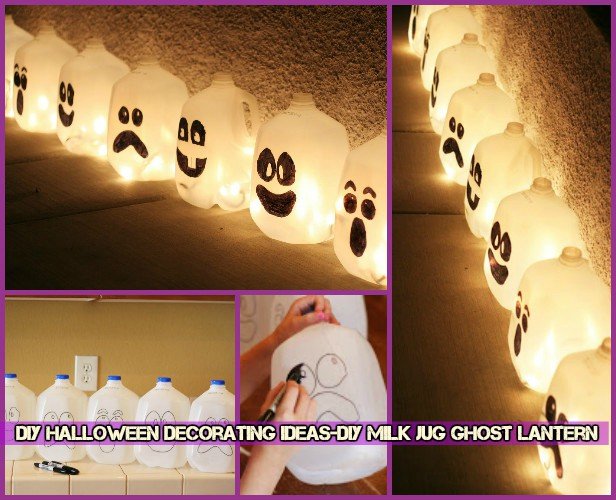 35.Friendly Tombstones are a must for Halloween decorating and they are really easy to make. With a couple of sheets of Styrofoam and a bit of imagination, you can create a great little graveyard on your lawn to scare your neighborhood trick or treaters as they enter. You just have to draw and cut out the tombstone shapes, paint them an eerie grey and then add whatever message you want. Via: Trend Zona.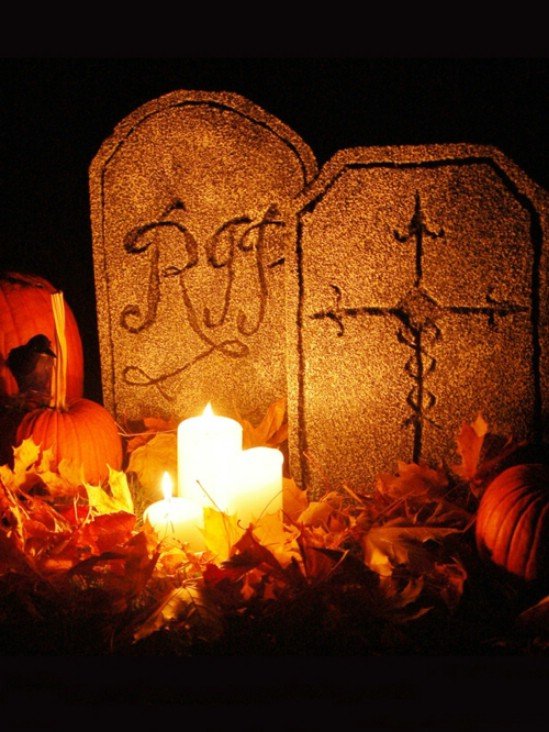 36. Glow in the dark figure: Imagine the thrill of trick or treaters when they see an eerie, glow in the dark figure on your front door. With some cheesecloth and a few other supplies, you can create a frightening figure to greet visitors as they enter. Just shape cheesecloth to resemble a ghost, death or whatever you want and be sure to shred to tear the bottom to make it flow. Add some glow sticks to the back and your guests will get a fright when they reach your porch.