21. DIY Spider filled Fountain: Turn your Halloween decor up a notch with this spooky fountain overflowing with spiders, snakes and any other creepy-crawly creatures imaginable! Tutorial via: HGTV.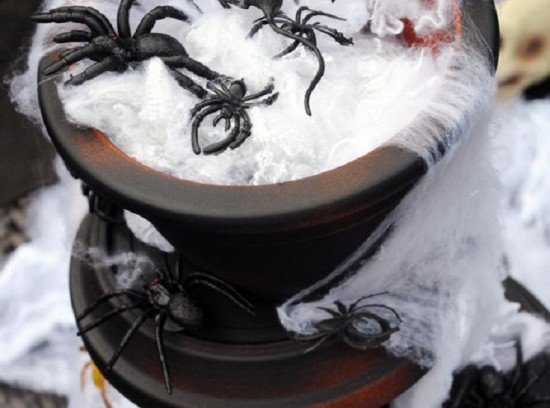 22. Monster Doors:  The monster doors will freak out your friends on the doorstep, these Halloween door coverings are cheap, colorful via: Good to Know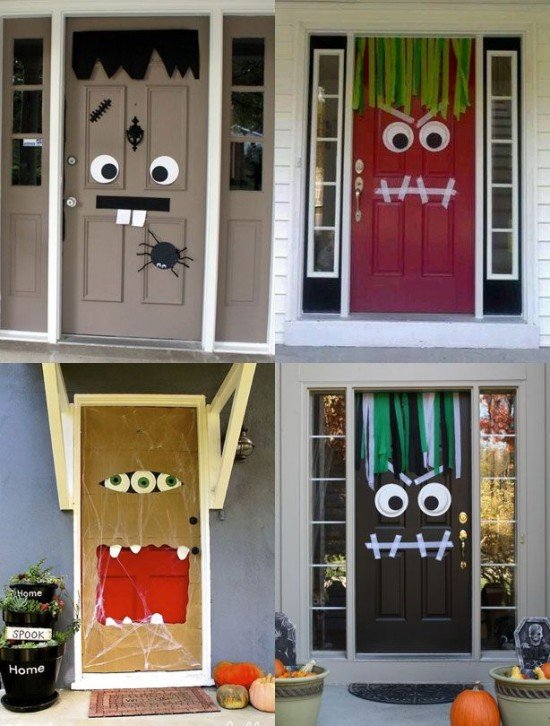 23. Witch Jar Lighting: Orange spray paint lightly sprayed inside the jar and then a waterbase matte varnish, mixed with amber aniline dye and slopped it on the edges for the drips and did some "spattering" on the sides, light the jar up for Halloween night on the porch or tree.Via: Dead Wood Cemetery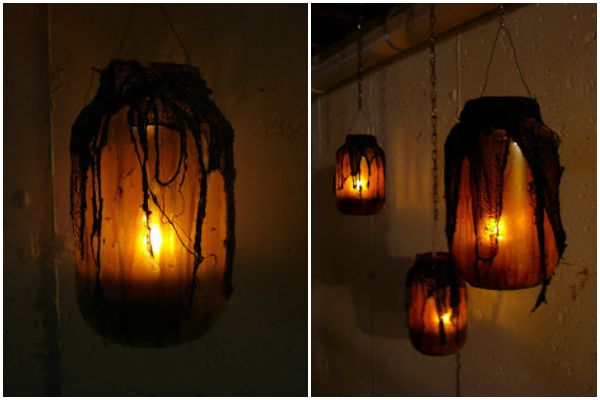 24.Hanging foam bats: Trace and Cut black foam into bats and hanging on the trees via HGTV.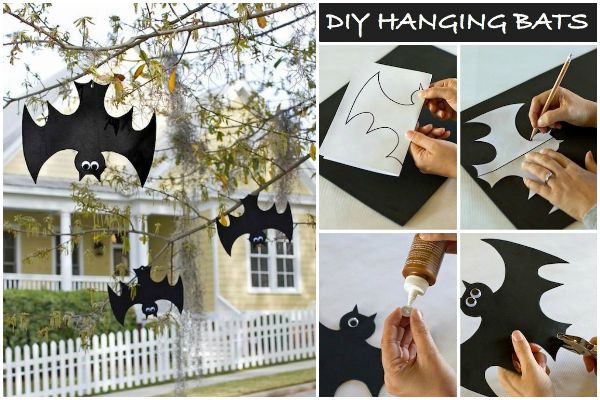 25. Flying bats wall decor: Add flying bats to your wall for a really spooky Halloween look.Via: Dana Made It.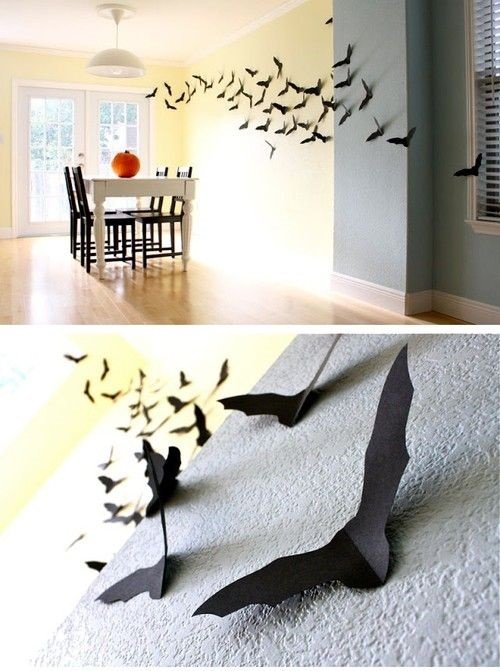 26. Egg Carton Bats and Tree Leaf Ghosts: Cut egg carton and black paint them into bats hanging around house.