27. Glowing Eyes. Via: Rust and Sunshine.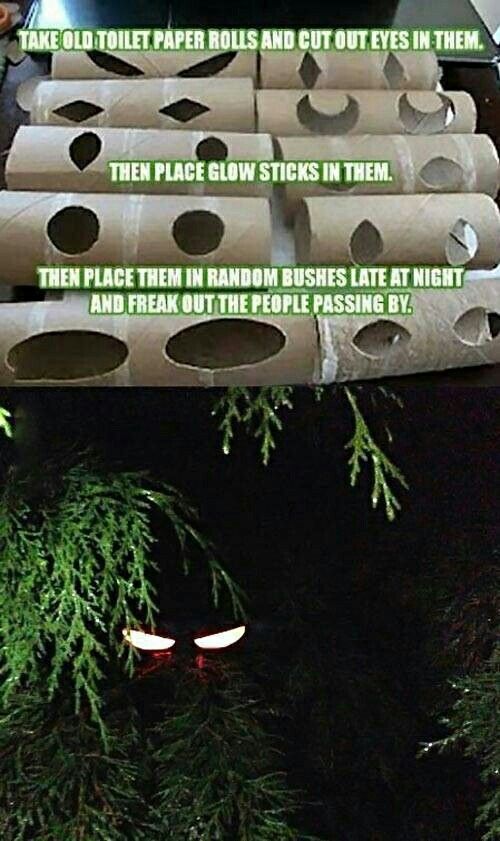 28. Fanged Pumpkins: via Martha Stewart.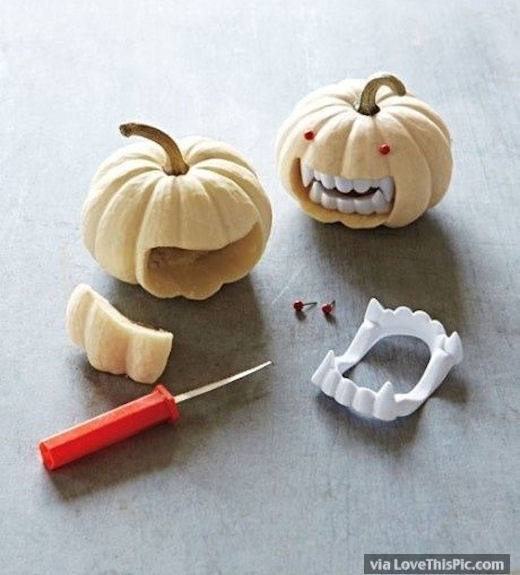 29.  Floating ghost: Plastic bottle + ping pong ball and wire, cloth into a cute floating ghost.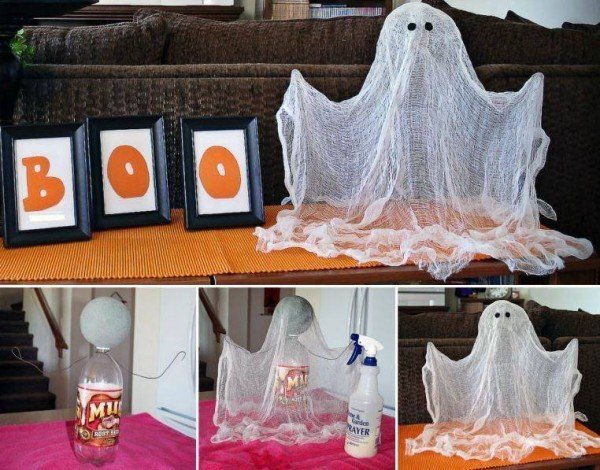 30. DIY Skull String Art Via A Beautiful Mess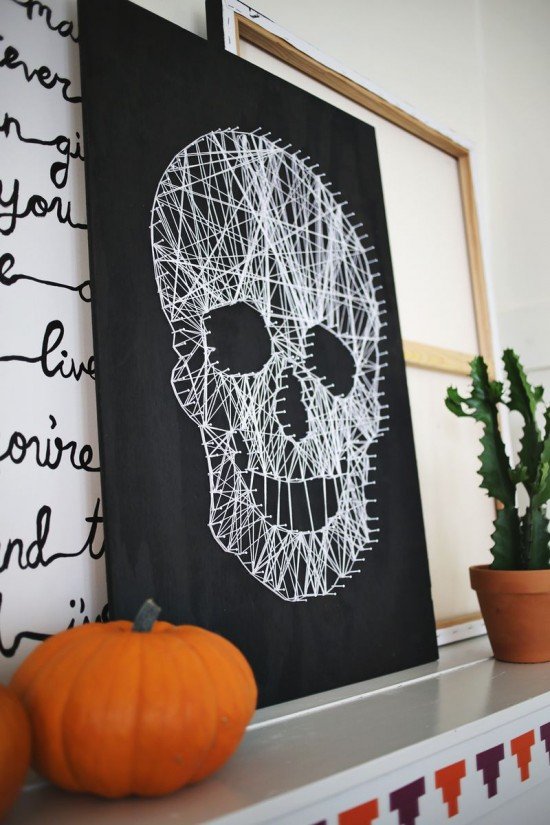 31. Balloon Pumpkin Patch: Easy and Fast pumpkin decoration with treats put inside orange balloons and them mark the outside with ghost face.