14. Tin Can Lights: All you will need are tin cans , an awl or large nail, paint, and a hammer. Because the cans will obviously bend out of shape from the hole punching, it's important to fill them with water and freeze first. Read More: Kids Kubby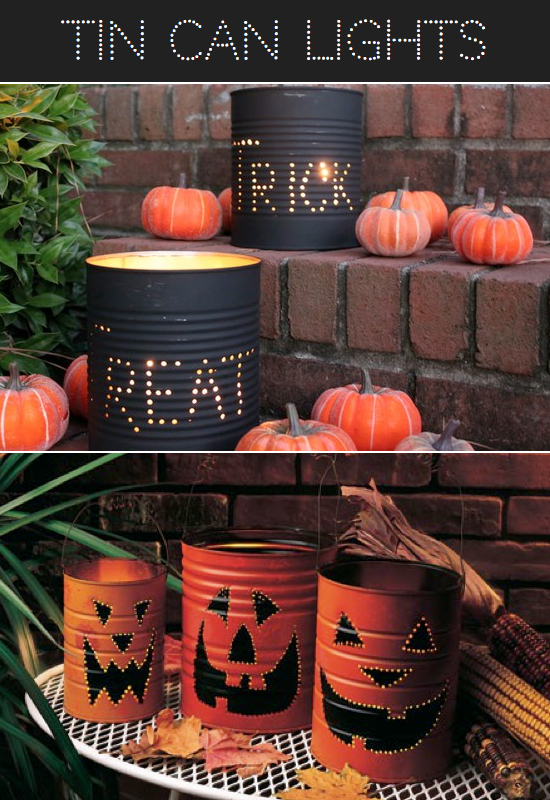 15. Dryer Vent pumpkins: Just use some dryer vent and paint to make great little pumpkins for your porch or front doorway.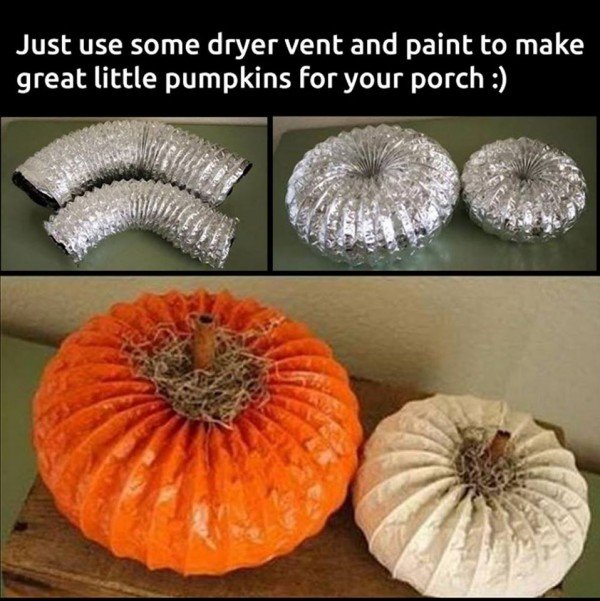 16. DIY Glow in the Dark Pumpkins: Glow in the dark projects are widely popular, so why not introduce this trend for this year's Halloween decorations. It's not free but well worth the time and effort. Tutorial Via: iLovetoCreate.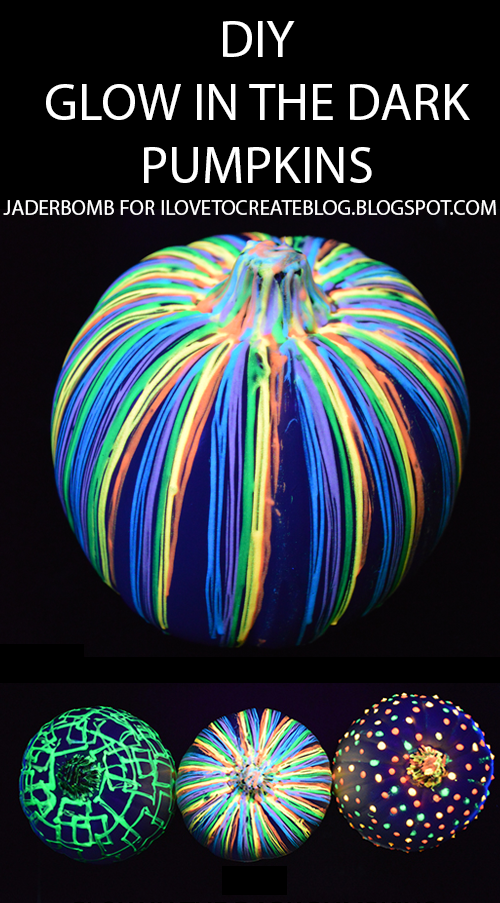 17. Ombre Wine Bottle Centerpiece: spray paint the candy corn colors onto old glass bottles and then decorate however you want.  Tutorial via: Brit Co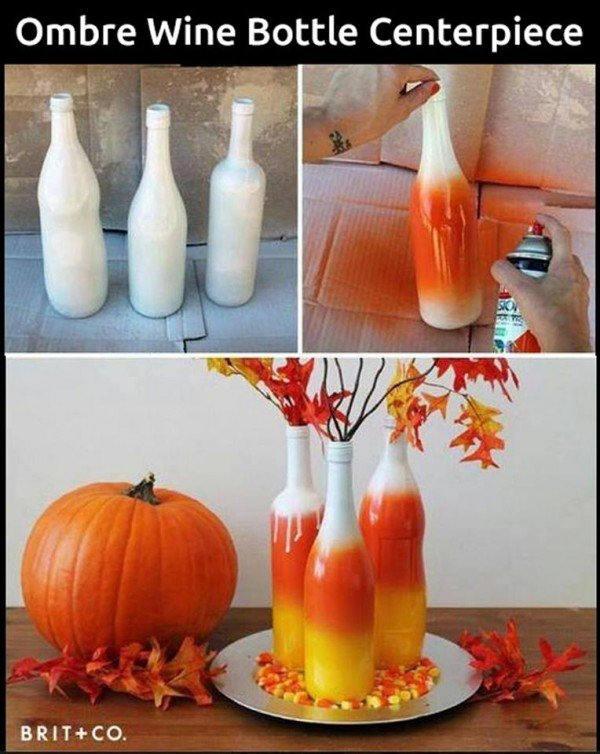 18. Black Bat Chandelier: Tutorial via: My Paper Crane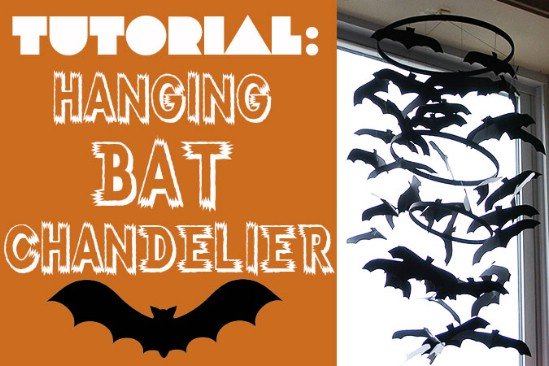 19. Spray paint red roses and add an eyeball from the craft store for Living Dead Flower Bouquet. Via: Her Campus.

20. DIY Spooky Directional Sign: A directional sign in your entryway guides you to a ghoulishly good time. Via: Craft Ideas.