A fun owl dream catcher craft come true. We are kind of obsessed with the owls. We have so many owl crafts already, the DIY macrame owls are fabulous for jewelry pendant and home decoration. The sock owl are so cute for kids gift or sew by kids themselves, and today this owl dreamcatcher is another one of my favorites that catch our eyes at first sight!  Do you still remember the bead dream catcher that looks like a life tree, and this one will be another fancy one you will love to make as I do now.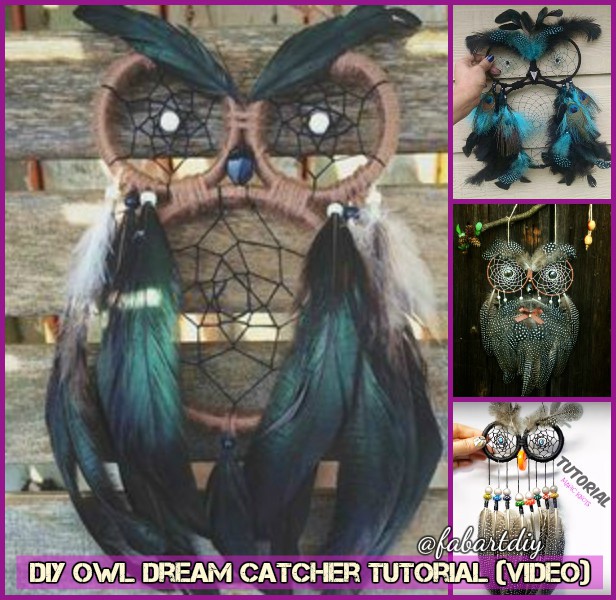 Dream catchers are an authentic American Indian tradition, a hanging charm to protect children from nightmares. This owl dream catcher is a combination of two small traditional dream catchers with bed in their centers as eyes. It is such an unusual dream catcher that I had to share with you!  Thread them together and add feathers on top and hanging feathers at bottom. Easy and fun to create owl decoration for home, and craft with kids, too. We gather 2 different versions of dream catchers below on youtube so you can get inspired to create your own.
Version 1: 2 rings with bead and feathers added directly on the ring. Bind two ring next to each other or cross a bit as following: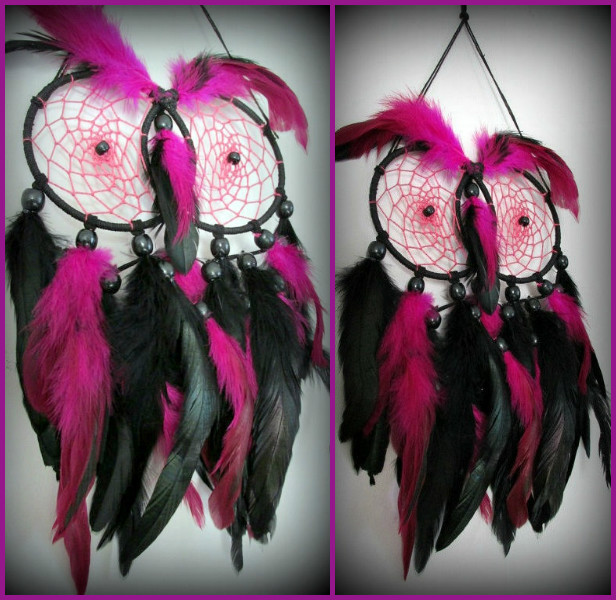 Image: Fine Bubbles on Etsy
Watch the step by step tutorial by sea lemon below!
Youtube Video: Sea Lemon
Version 2: Hanging the bead and feather with length and patterns.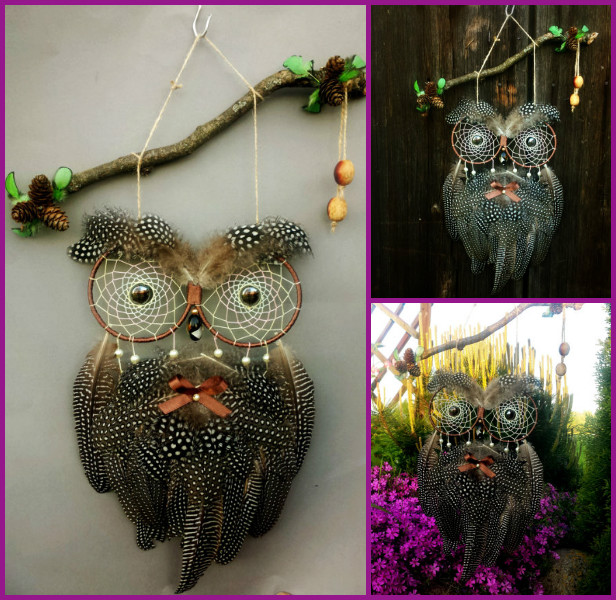 Image: Dreamy Flower Wonder, Version 2 tutorial on Next Page