Crochet Rugs can be easy with any rounds or oval shape, you can crochet single stitch to the size you want, like the Crochet Rag Rug from Old T-shirts. And you will love this LED Illuminated String Light Rug to light up your room or outdoor space. This rug is made with a string light and basic crochet techniques,  a simple, yet novel DIY project.  It's an elegant way to incorporate string lights into your home decor. It's perfect for decorating your living room, or kids room as night light. For making this crochet lights rug, you will need LED lights and 4 skeins of textile yarn. The pattern is very easy. Please check out the link below for the tutorials, learn how to crochet your own for the Summer night.
You may love: No Sew Hand Crochet Rug Without Hook (Video)
Materials you need:
Click the link here for the free pattern and tutorial: Crafty Queens – Add some light to you room.
Click the link here for the free pattern and tutorial: DIY Light Carpet by BautaWitch 
Here is the video tutorial to guide you through:
Click the link here for the tutorial:: Pillows and a Night Light Rug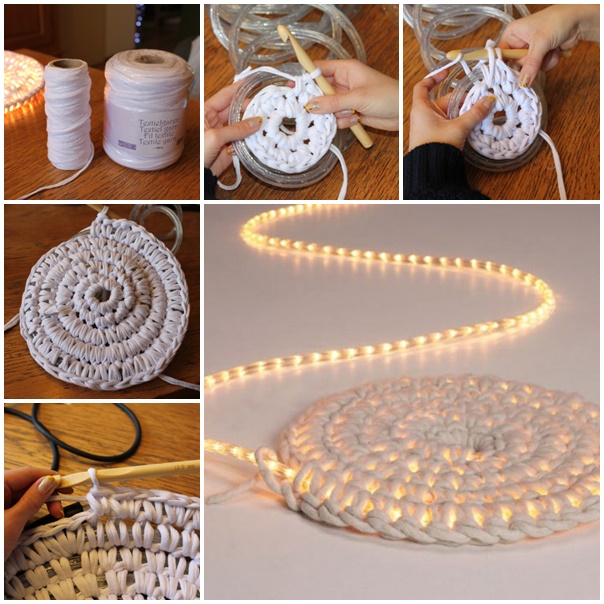 Is it cool? You can visit Crafty Queens to see the full tutorial via the link here: Crafty Queens – Add some light to you room,