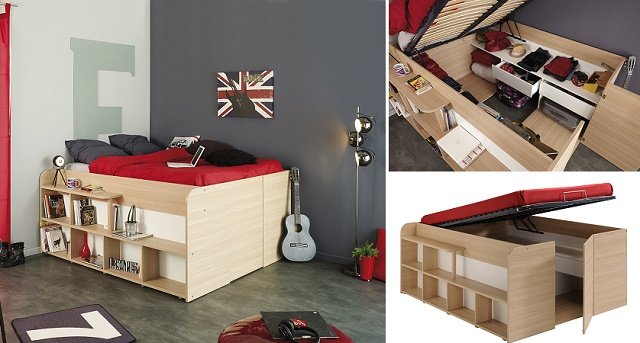 If you are looking for inspiration on how to decorate a
small bedroom or a loft, prepare to be overwhelmed with fantastic ideas.  This space up double bed will be guaranteed to "rock your world". It is a ingenious design that it comes with a built-in storage space. It incorporates a bookcase and shelving to one side and plentiful storage underneath. The gas lift mechanism allows the bed to raise exposing useful shelves and drawers. With handy door access the underbed storage can be fully utilised. In addition to this, it has a nice youthful look, ideal for a teenager's room,
a secret den for younger children or pets.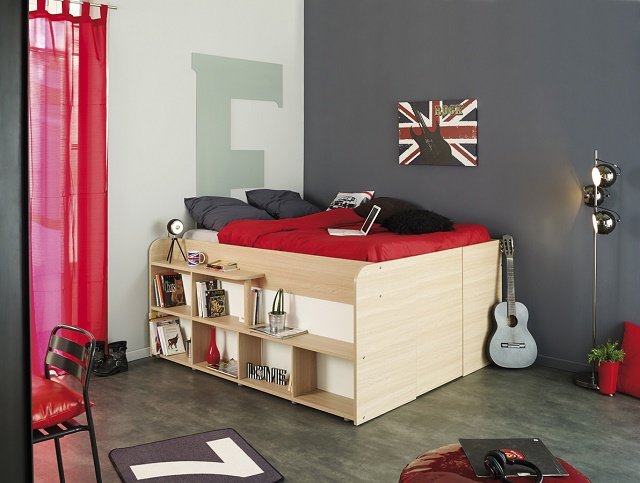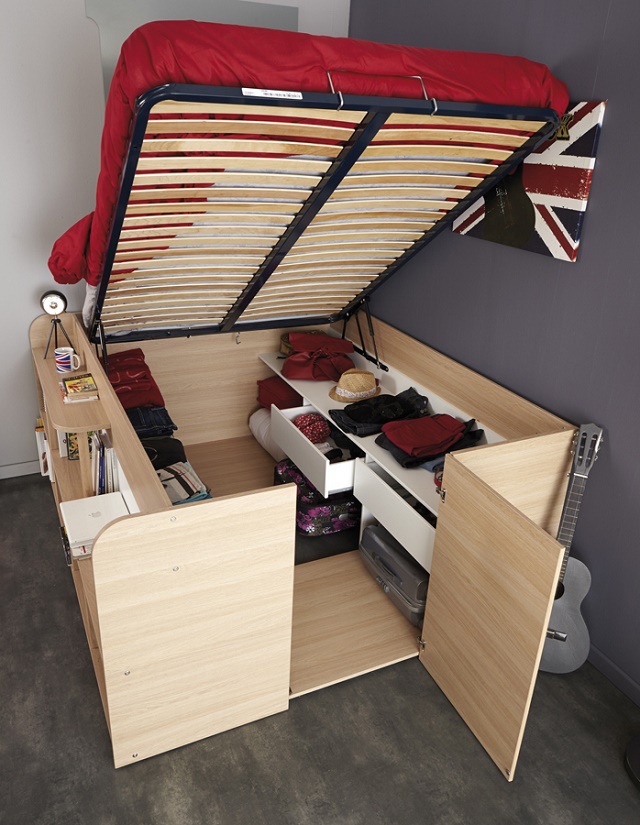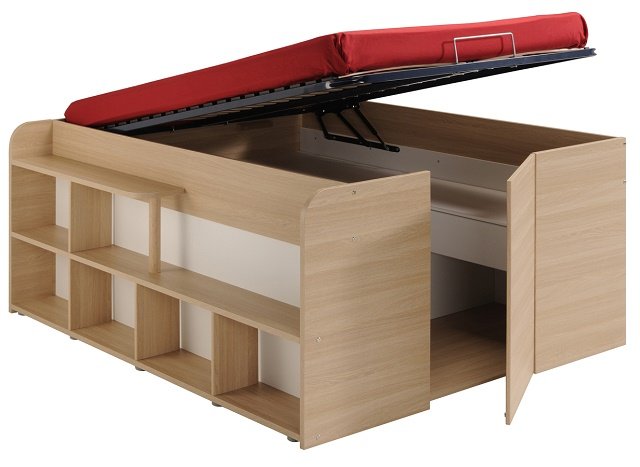 If you are handy enough on wood projects, you may figure out how to DIY one for a compact room or study room. There are detailed photo of this Space-Up Double Bed via: Room To Grow from UK.