These cute sock snowman are so adorable and easy to make, it's great decoration for Christmas season, hope it can bring you some coolness in Summer. What I love most of this sock snowman is it's a no sew project that is easy to craft in minutes. By cutting the socks, adding fillings (rice, beans or poly fill), tie the neck and head, and you are almost done. We have a lot of DIY sock crafts already, the collection of 20 sock toys with tutorials that you can learn from is a must see if you want to sew or no sew some for your little loves or  friends. We also have so many DIY snowman crafts for holiday decoration as well as for kids activities. The DIY plastic cup snowman is just fabulous for Christmas lighting indoor and outdoor. The DIY String Snowball Snowman is cool to make string ball and stack into snowman, adding lights or not at your preference. The felt snowman and DIY mitten glove snowman are both fun and kids friendly, too. You can check all of them out by clicking the link through.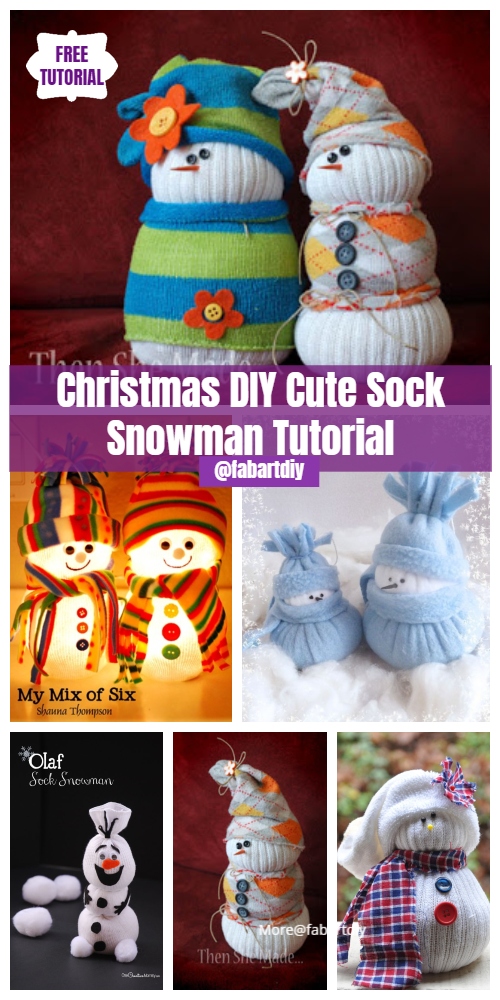 For the eyes, noses and buttons, we can simply glue onto it using hot glue gun. Super easy and fun. Want other snowman ideas? Click HERE to see if there is one you are interested. All Materials you need are Socks, Buttons, Needle and thread, Fabric scraps or ribbon for decor. Hot glue gun is perfect, too.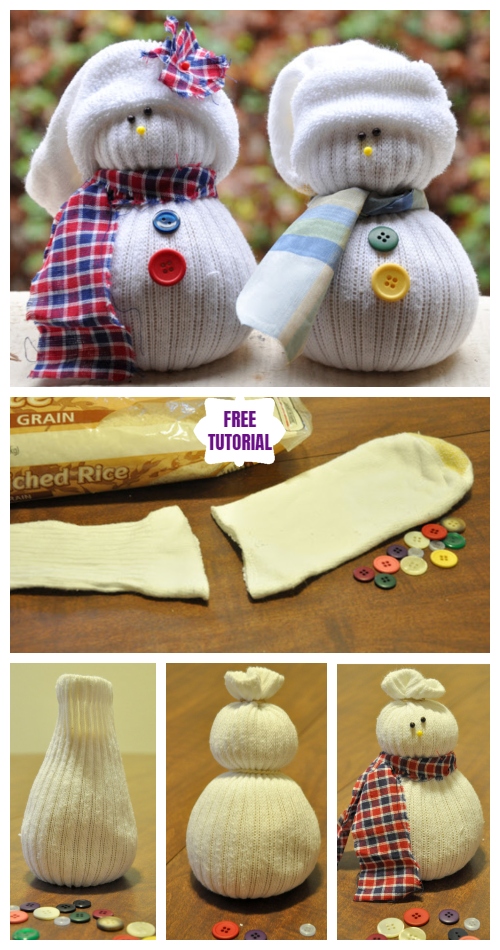 Check the full tutorial via the link here: Cute Sock Snowmen – Dark room and dearly. Here is another version with same idea, but great idea to use the patterns of existing socks.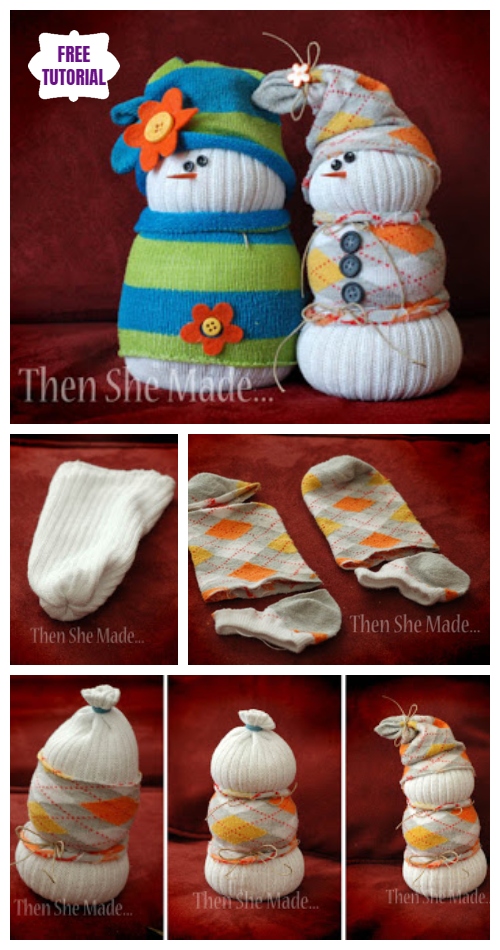 Then she made blog made this cute sock snowman by adding another layer of cut sock outwear and hat, you can get the tutorial here: Adorable Sock Snowmen.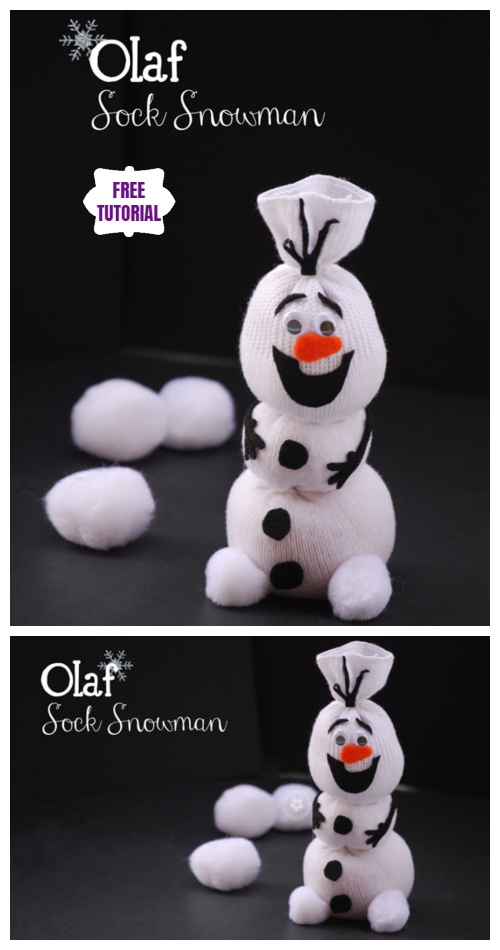 Olaf, the happy snowman is loved by many of kids after Disney Frozen movies released, and the sock olaf is fun and easy to make with the same idea but by adding pompom and felt, get the details from Ms Heidi on onecreativemommy.com.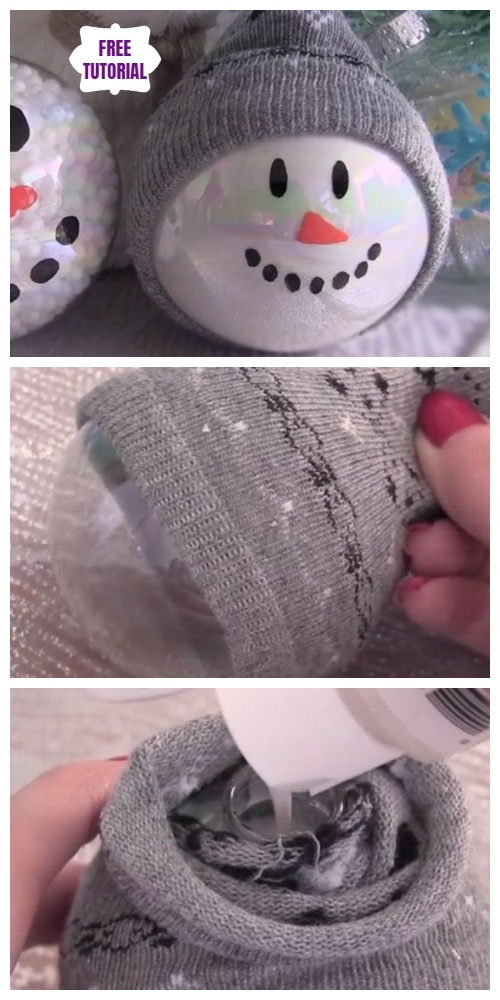 Here is the video:
So Craftastic Channel shares a fun way to use socks and glass bubble ornament to make sock snowman for holiday decoration that you will love to try.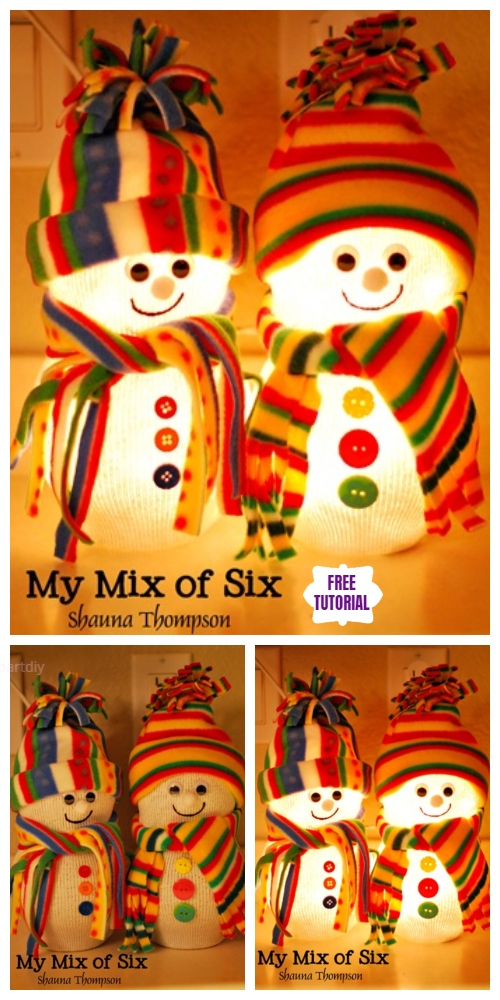 Use 2 small fishbowls and stack them together, adding lights inside to make this fabulous lighted snowman, learn more on mymixofsix.blogspot.com.
You may also love this mitten snowman: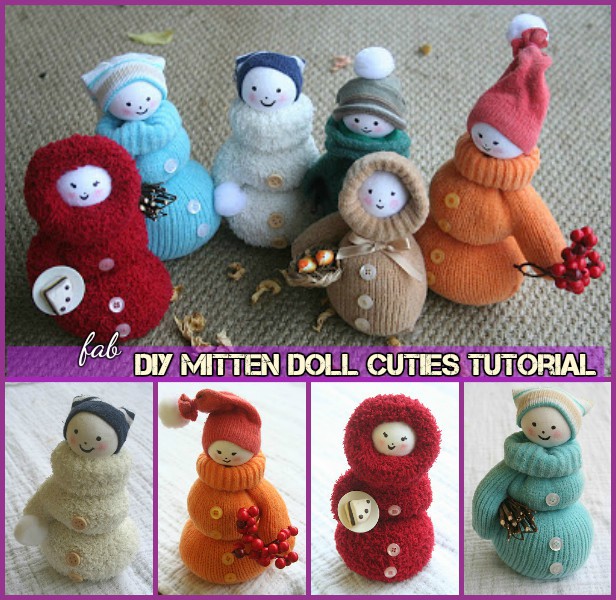 DIY Cute Mitten Snowman for Holiday Kids Fun
If you love to sew, you can follow this tutorial to make a sew snowman, too.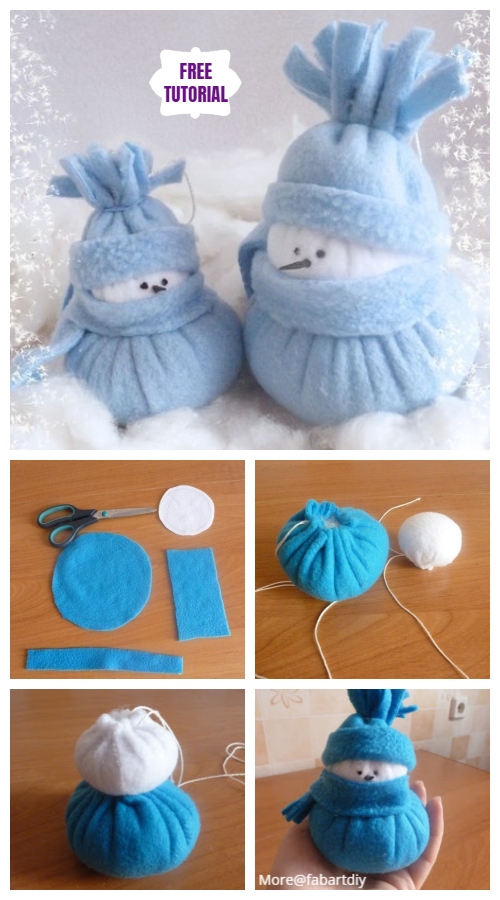 DIY Felt Snowman Tutorial
Don't miss out our collection of sock toys DIY projects below: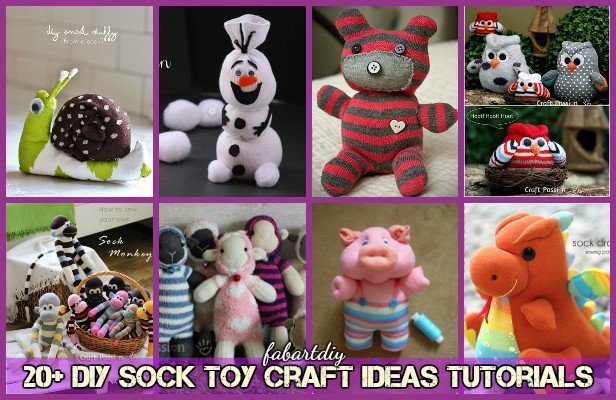 20+ DIY sock toy craft ideas tutorials